Toronto General Hospital ranked 4th in the world: Newsweek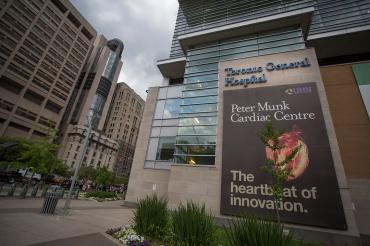 One of the University of Toronto's partner hospitals, Toronto General Hospital in the University Health Network, was recognized as the fourth best hospital in the world by Newsweek, while two other U of T hospital partners featured prominently in the top 100. 
The rankings, made in collaboration with the global data research company Statista Inc., are based on recommendations from medical professionals, results from patient surveys and key medical performance indicators. This year's ranking took more than 1,500 hospitals into account across 21 countries. 
Toronto General Hospital – the only Canadian hospital in the top 10 – climbed three spots from last year's inaugural ranking.
Meantime, Sunnybrook Health Sciences Centre and Mount Sinai Hospital placed within the top 30, ranking 24th and 29th respectively.
UTC