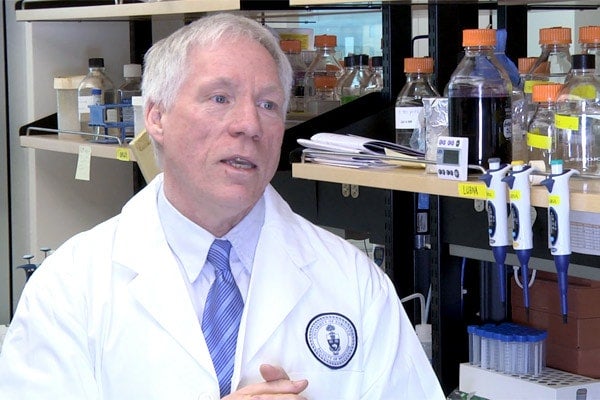 Top researchers to lead U of T's Institute for Human Development
Institute will explore important global and Canadian development issues
Professor Stephen Lye will serve as the inaugural executive director and Professor Marla Sokolowski as the inaugural academic director of the University of Toronto's newly established Institute for Human Development.  The announcement came jointly from Professor Julia O'Sullivan, dean of the Ontario Institute for Studies in Education, and Professor Catharine Whiteside, dean of the Faculty of Medicine, following a highly competitive search led by an interdisciplinary Appointments Committee.

"The Institute will take on the big issues in human development important in Canada and around the world. Increased understanding of these issues, and the development of effective interventions early in life, will have enormous benefits to individuals and peoples everywhere," said Deans O'Sullivan and Whiteside in the announcement on Feb. 14.

The appointments follow on the heels of the establishment of the Mats Sundin Fellowships in Human Development, which Lye will oversee. They were created by a gift from Sundin, the former captain of the Toronto Maple Leafs. He was at the university Feb. 10 to announce his gift, which will create an exchange opportunity between U of T and the Karolinksa Institute in Stockholm for two developmental biology fellows.

The new Institute for Human Development is an inter-divisional and -institutional institute whose lead collaborating divisions are Medicine, OISE and University of Toronto Mississauga (UTM), in partnership with University of Toronto Scarborough (UTSC) and the Faculty of Arts and Science. U of T is one of the few research-intensive universities in the world with the breadth and depth of expertise necessary to engage in this complex scholarly endeavour.

The institute's goals include:
• achieving global recognition for improving human well-being and potential through trans-disciplinary research and knowledge mobilization;
• contributing to improved human health, learning, social and emotional functioning, including developing effective approaches to prevention, early identification and intervention to maintain and promote health and wellbeing over the life course; and,
• promoting optimal human development leading to increased well-being overall: healthier people, healthier communities and a healthier world.

"We now know that the first 2,000 days of life are critical in setting children on optimal trajectories to health and well-being," said Lye. "The health and well-being of our children is at the core of our values as a society."
Lye is a professor and vice-chair of research in the Department of Obstetrics and Gynecology, and holds cross-appointments in the Departments of Physiology and Medicine in the Faculty of Medicine. He is also associate director of the Samuel Lunenfeld Research Institute at Mount Sinai Hospital and holds the Canada Research Chair in Improved Health and Function.
As executive director, Lye will lead the institute in building inter-disciplinary research capacity among collaborating partners across the University of Toronto, its fully affiliated hospitals/research institutes and institutions around the world.
Sokolowski (pictured at right)  is a University Professor in the Department of Biology at the University of Toronto Mississauga  and has most recently accepted a position in the Department of Ecology and Evolutionary Biology, Faculty of Arts and Sciences. 


She is a Fellow of the Royal Society of Canada, a Canada Research Chair in Genetics and Behavioural Neurology, and the Weston Fellow of the Canadian Institute for Advanced Research (CIFAR) where she co-directs the experience-based brain and biological development program.

As academic director, Sokolowski will be responsible for education and training programs within the institute, as well as contributing to strategic research and planning for the Institute.