The first few months at the University of Toronto can be a confusing linguistic transition for new students. You'll learn to navigate the unique U of T vernacular soon enough, but in the meantime here's a glossary of must-know terms for anyone new on campus.
To enrich your burgeoning U of T vocabulary, check out the video Terms U of T Freshmen Must Know by second-year U of T Mississauga student Samina Batyrova. She outlines several of the  terms below in the video and more, creating a list designed to make you fluent in U of T jargon.
---
1. ACORN
The Accessible Campus Online Resource Network, or ACORN, is an online hub for everything you need in order to navigate and manage life at U of T. This student information service is where you enrol in courses and programs, access academic transcripts, pay your tuition and more.
2. Quercus
U of T's Learning Management Engine is called Quercus, pronounced "qwhere-kis" – yes, your professors are saying it wrong. "Quercus" is actually the Latin genus for oak tree (which is featured on U of T's coat of arms), though more practically it is the one-stop web interface for all your U of T courses, offering access to course readings, announcements and discussion boards.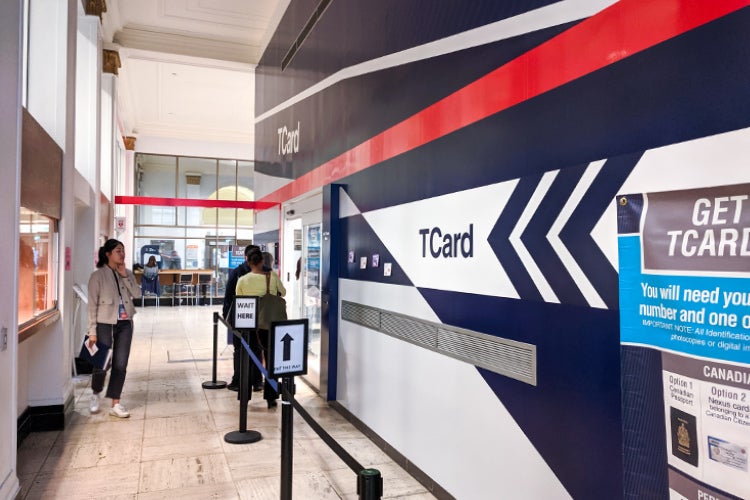 3. TCard
Your TCard is your official student ID during your time at U of T. It is also where you can find your student number when you forget it for the umpteenth time – the number is located on the front of the card, next to the photo. Flash it proudly and get free admission into the student-geared nightclub Dance Cave, discounted movie tickets at TIFF Lightbox, entry into U of T gyms and plenty more on-campus deals.
4. U of T time
All U of T classes (and as a result, many U of T club meetings and events) start 10 minutes after the hour. This means you'll likely spend the first 10 minutes of every class wondering where your prof is or panicking that you're in the wrong classroom. But don't worry – soon enough you'll be in sync with the rest of the U of T student body (and chronically 10 minutes late to everything not U of T-related).
5. CCR
Your co-curricular record (or CCR) is a document that lists your university-certified experiences and skills. Many U of T organizations will give CCR credit as a verification of your involvement, so choose your co-curriculars wisely and curate a job interview-worthy CCR.  
6. OSAP
The Ontario Student Assistance Program (OSAP) is an excellent student resource for financial aid and provides loans and grants that help finance hundreds of thousands of students' post-secondary education. U of T also offers financial aid programs, grants and work-study opportunities for students in need of financial assistance as well as scholarships and awards.
7. Breadth requirement
Many U of T students falsely assume that because they've completed their program requirements, their degree requirements are also being met. Do not fall into this trap – every student needs to complete a series of breadth requirement courses unrelated to their program, a practice intended to diversify your educational experience beyond your program of study. The requirements differ between the St. George campus, U of T Scarborough and U of T Mississauga, but regardless of your campus it's crucial to plan breadth requirement courses into your schedule.
8. CR/NCR
The CR/NCR (credit/no credit) option allows you to gain a course credit without displaying the final mark on your academic transcript. It's a useful safety net tailor-made for breadth requirements, electives or any other nonessential course you've deemed a liability to your GPA.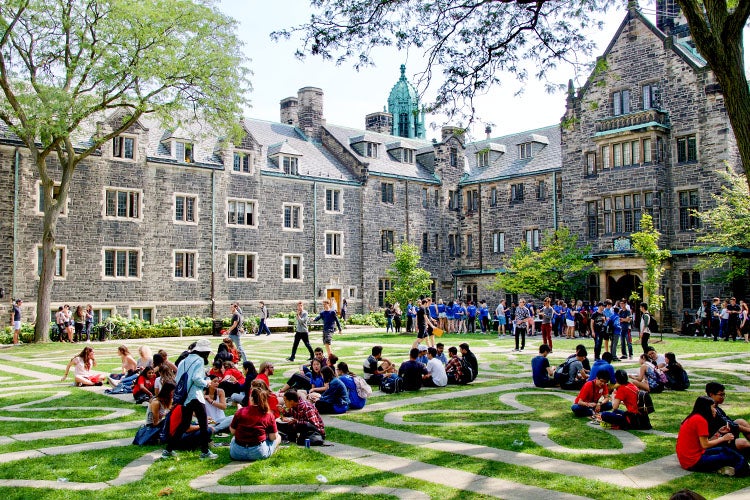 9. Quad
What does it mean when someone asks you to meet in the Trin quad? Quads are four-sided courtyards fenced in by buildings that serve as idyllic outdoor study spots. There are gorgeous quads across all three U of T campuses, with many of the quads at the St. George campus affiliated with specific colleges (such as the Trinity College, or Trin, quad).
10. POSt
Be wary when asking another student what they study – it's rarely a one-word answer.  You may assume you'll be choosing a single Program of Study (POSt) – but be prepared for an unexpected wealth of choices. At U of T you can choose between a specialist degree, a double major or a major with two minors.