Study shows increase in suicide among young women after Netflix series 13 Reasons Why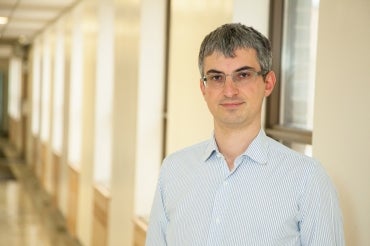 A study by an international research group has found that suicides spiked in youth – particularly young women – after the release of the Netflix series 13 Reasons Why, which portrays the suicide of a teenage girl.
The time-series analysis found a 13 per cent increase in suicides among 10- to 19-year-olds in the United States three months after the show's release, or 94 more suicides than expected.
The researchers hypothesized that the increase would be most pronounced in young women since the main character who dies by suicide in the series is a teen girl in high school. The study found a 22 per cent increase in suicides among young women in the same age group during that time.
"If youth, some of whom are at risk, are exposed to this kind of content which we know to be misleading and dangerous, they may identify with what the character is going through and mistakenly think that suicide is the only option," says study co-author Mark Sinyor, an assistant professor of psychiatry at the University of Toronto and a psychiatrist at Sunnybrook Health Sciences Centre.
"But there is no reason that has to happen. The series 13 Reasons Why failed to show that suicide almost always arises from a treatable mental illness," says Sinyor. "People need to know that there is help and that suicide can be prevented."
The journal JAMA Psychiatry recently published the findings.
Researchers from Austria, Canada, the U.S. and Australia analyzed suicide data and social media analytics from the show's launch in April to June 2017, when interest in the series was strongest.
"While caution must be taken in interpreting any association, the direction and magnitude of effect observed here are all consistent with what would be expected if 13 Reasons Why was producing a contagion effect," says Thomas Niederkrotenthaler, the study's lead author and suicide research group lead at the Medical University of Vienna.
Suicide contagion can occur when harmful information about suicide is prominent in media and entertainment domains. But experts say that more scientifically accurate portrayals emphasizing hope and resilience can lead to contagion of positive coping strategies and can help save lives.
"It is vital that the entertainment industry takes this issue seriously. Research has shown that when the media shares stories of people finding ways to cope with suicidal crises, and provides information about how to get help, people will also copy that behaviour," says Sinyor.
With mounting evidence pointing to a rising trend in youth suicides following 13 Reasons Why, researchers say there is a need for improved collaboration between the entertainment industry and suicide prevention experts regarding the portrayals of suicide.
"These findings raise concern and reinforce that strong collaborations could result in on-screen portrayals that potentially act as a force for good in suicide prevention," says Niederkrotenthaler.
"The tragedy is that this outcome was predictable," adds Sinyor. "Hopefully this will be a wake-up call to the entertainment industry that we desperately need them to help disseminate accurate and healthy messages about mental health and to stop sending potentially harmful ones.  No one wants to see more children die and there is absolutely no reason they need to. We already have the information we need to make sure that messages we send our youth are safe."
UTC