U of T researcher leads study on parenting resources for Indigenous fathers and Two-Spirit individuals
The Fathers of the Next Generation study is collaborating with Indigenous fathers and community members to learn more about what resources could support them in their parenting journey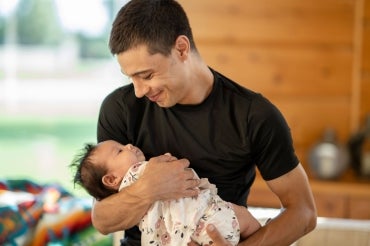 Amy Wright, a nurse practitioner and researcher at the University of Toronto's Lawrence S. Bloomberg Faculty of Nursing, is collaborating with Indigenous fathers and community members to build a set of parenting resources aimed specifically at supporting men and Two-Spirit people along their journey into parenthood.
The Fathers of the Next Generation study, which is funded by the Canadian Institutes of Health Research, is built on a previous scoping study conducted by Wright that revealed gaps in available resources for fathers, and the need for them and their partners to be able to access resources related specifically to their experiences and transition into parenthood.
Though the study is still in its early stages, Wright said that it has already been informative to hear from fathers during ongoing consultations and the interview process.
"This is much bigger than the Western conceptualization of what a parenting program should look like – it is more holistic and culturally and emotionally centered, instead of task-based," Wright says.
"Yes, they want to know about diapering and supporting their partner in breastfeeding, but they also want to know more about their traditional role as a father; how to spiritually guide their children. Some are on a healing journey, and are interested in understanding how to be a father in relation to how they have been fathered."
The study's steering committee, which includes members from the Six Nations of the Grand River, has been essential not only in recruiting fathers to take part in the study, but also in providing important insights and guidance around developing the study using Indigenous ways of knowing.
"There is a deep and recurring theme among the fathers we have interviewed that points to their desire to communicate and ground their parenting within their culture and spirituality alongside other important aspects of parenting like nutrition, health and emotional needs," Wright says.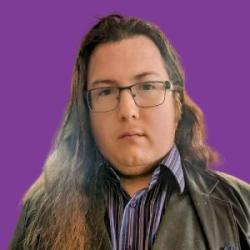 Committee member Wihsé Spring, who identifies as a Two-Spirit father, wanted to contribute to the study because of his own experience entering fatherhood – and also because of the way he has seen fathers often treated.
"Sometimes it can seem like dads are just a decoration – and that's not true. We want to have the resources to get rid of that label and have the confidence moving forward to not only be good fathers, but also explore the connection to our culture and community," Spring says.
What role fathers played before colonization and how to be an Indigenous father are key questions that have come up in the early stages of the study. When asked about what specific resources would be beneficial, most of the fathers participating in the study said they were keen to see in-class workshops around parenting facilitated by fathers, and to be role models in their own healing if they grew up without a father.
"An important element that came out of our previous scoping study was a desire from the men to build a network of peers where fathers can learn from and support one another," Wright says.
"Having meals together or participating in traditional or on-the-land activities would also help break down any barriers of engagement and encourage fathers to seek out health promotion programs and prenatal/postnatal resources."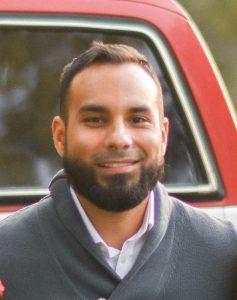 Parenting in a positive manner and stopping a perpetual cycle of generational trauma is what motivated David Johnson, a registered nurse and member of the Six Nations of the Grand River community, to participate in the study as a member of the steering committee – and to encourage other new fathers in his community to also take part.
Johnson describes himself as a changemaker – as a proud father to two young girls, he acknowledges he has been fortunate to have had his parents in his life to learn from and lean on for support.
But he says many of his peers are facing child custody issues, or negative assumptions about themselves as fathers, which is why he encourages them to have their voice heard through the study in the hopes of revitalizing the role of fathers.
"Lots of men in my generation are stepping up as fathers, and having a variety of resources – including workshops taught by other fathers – will just hit closer to home," Johnson says.
"Showing men how to be more in touch with expressing themselves, working through their own healing journey and helping them to not deviate from the main goal of supporting their kid, could make a world of difference."
Nursing