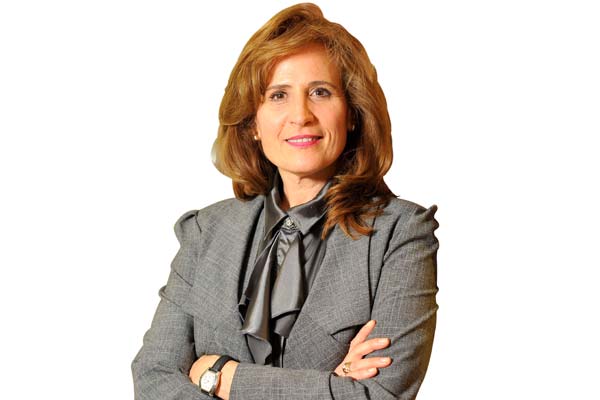 From student to entrepreneur
The role of universities in an increasingly entrepreneurial world
On Friday Nov. 23 the Toronto Board of Trade, in partnership with the University of Toronto will present a Distinguished Speaker Series on the importance of developing undergraduate entrepreneurs.

"The university is about top-notch knowledge and we are very interested in making sure that this gets out to the world," says Professor Cynthia Goh, director of the Institute of Optical Sciences which focuses on developing technology-based entrepreneurship ventures.
"One of these paths is via students," says Goh. "We are giving the students training so that they can build a company or so that when they enter a company they have a deeper skillset.
"Entrepreneurship is one path by which we can move the fruits of research to create value for society."
Goh is one of the featured speakers at the event, which will be moderated by Sandra Pupatello Director, with remarks from Brad Duguid, Ontario Minister of Economic Development & Innovation.
Joining Goh for a discussion of contrasting ideas and strategies around student entrepreneurship will be Ajay Agrawal, Peter Munk professor of entrepreneurship at U of T's Rotman School of Management and the founder of Creative Destruction Lab, a program aimed at providing support for student ventures. Agrawal stresses the need for strong connections between universities and their surrounding communities and government.
"There's massive research infrastructure [at universities] and it's important for industry and the government to remember that because they can take advantage of it," he says.
Agrawal's approach to entrepreneurship is action-oriented and heavily focused on achieving carefully planned and set out goals.
"The key to my approach in terms of fostering entrepreneurship on the university campus is in setting milestones for entrepreneurs," he explains. "Young entrepreneurs are smart and energetic; the place that they need the most amount of input is helping them figure out of the thousand things they could be working on which are the most important."

Goh on the other hand, works with science, engineering, and technical students, and stresses technology development which may take a longer period to produce. 
"Our view of creating companies is about recovering knowledge to create value for society," says Goh. "Our students tend to be people who are really interested in seeing their knowledge and research benefit somebody."
Despite differences in approach, both professors share a desire to promote young, entrepreneurial thinkers and connect them with a broad community of support.
"At U of T we have many different approaches; and that's great because we have many different types of students," says Goh.
She points to the wide range of successful entrepreneurial ventures to emerge from U of T in recent years, from companies such as Cogni-Wave, which helps hearing loss patients in crowded environments, to Pueblo Science, which works to raise science literacy in underprivileged communities in Canada and the developing world.   
Agrawal believes younger people are finding entrepreneurship increasingly accessible.
"When [the past generation went] to university most expected to graduate, join a company and stay there for the rest of their careers; and they expected to report to a boss who is senior," says Agrawal.
"Now we have companies like Facebook that are run by young people. And we know that it's now possible that companies can be founded by young people, especially in areas of technology, where young people often know as much as senior people."
The Distinguished Speaker series event takes place at the Toronto Board of Trade Downtown Centre from 11:30a.m.-1:45p.m. Find out more here.