Strengthening international partnerships: U of T President Meric Gertler in Rwanda and Ethiopia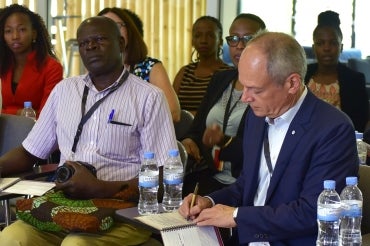 When University of Toronto President Meric Gertler first began consulting with members of the U of T community on the idea of deepening global engagement as one of the university's key priorities, colleagues advised him not to limit research and institutional partnerships to the usual suspects.
"We talked about how we should think about regions like Africa, where not only are U of T faculty and students helping countries move along a progressive path, but also where we can learn a lot from those experiences ourselves – so it would be very much a two-way street," he said.
Last month, President Gertler visited Rwanda and Ethiopia as part of the university's ongoing efforts to raise U of T's global profile and promote international partnerships.
Along with leaders from other institutions like Sciences Po and University of California-Berkeley, he travelled to Rwanda to discuss the achievements of the Mastercard Foundation Scholars Program, which has brought 67 students from across Africa to U of T over the last four years. From there, he flew to Ethiopia to learn more about a U of T collaboration with Addis Ababa University that over the last 14 years has helped transform health care and higher education in the country.
It was his first time travelling to Africa and likely the first official visit by a U of T president to the continent.
In an interview with U of T News after his return, President Gertler said he saw signs that educational systems are developing rapidly and that economic growth is robust.
"There's this incredible sense of energy and potential, which is extremely palpable," he said. "I came away with a heightened sense of excitement about the potential for the University of Toronto both to contribute to and learn from engagement with our African partners. It has, if anything, deepened my own conviction that we should be working to establish strong and deep partnerships with African institutions.
"The instincts of our colleagues to highlight Africa in our international strategy – those instincts were bang on."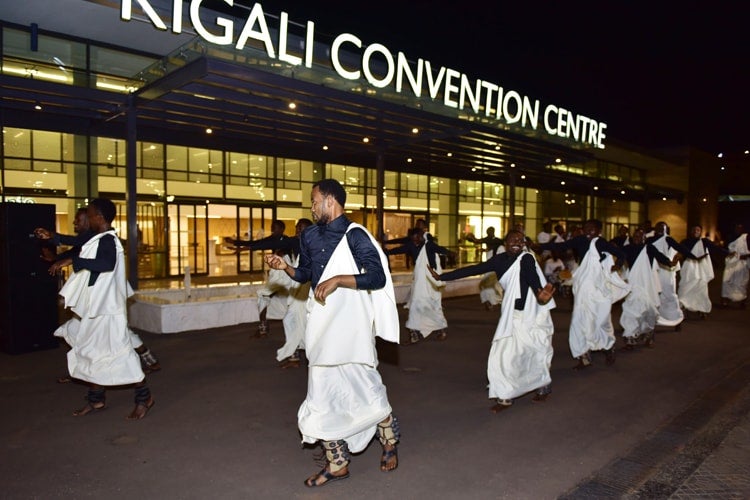 President Meric Gertler was in Kigali, Rwanda, along with leaders of other universities as part of an annual event by the Mastercard Foundation Scholars Program (photo courtesy of the Mastercard Foundation Scholars Program)
The Rwandan leg of the trip, from Oct. 17-18, was organized by the Mastercard Foundation, whose Scholars Program provides financial support to help qualified and disadvantaged students from sub-Saharan Africa pursue higher education at institutions like U of T.
Until now, the program's annual conference took place in New York City, but this year Kigali was selected after the presidents of the universities involved in the initiative asked to have the meeting in an African country to foster deeper understanding of the continent and its potential, Gertler said.   
U of T was one of the first Canadian universities to partner with the program. Starting in 2013, students have come to Toronto from Kenya, Ghana, Nigeria, Rwanda, Zambia, Ethiopia and Cameroon, to name a few. The scholarship, made possible by a US$22.8 million grant from the Mastercard Foundation Scholars Program, covers tuition in the Faculty of Arts & Science or the Faculty of Applied Science & Engineering, as well as the cost of books, living expenses and airfare.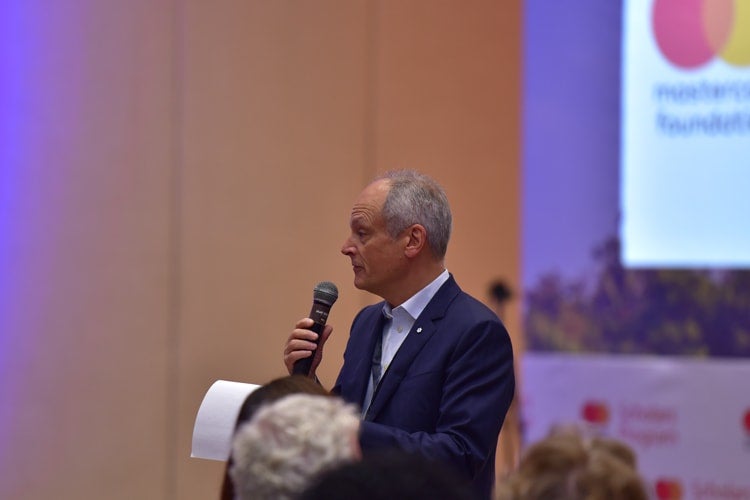 President Gertler speaking at the Mastercard Foundation Scholars Program in Kigali, Rwanda. He was there along with leaders from other institutions like Sciences Po and University of California-Berkeley (photo courtesy of Mastercard Foundation Scholars Program)
Last June, members of the first cohort of scholars graduated from U of T, an important milestone for the program and the university.
"When you meet these students, it's hard not to be impressed," said President Gertler. "They're so articulate, intelligent, motivated. To a person, incredibly warm, gracious, and grateful to the foundation and to the university."
He added that having students on campus from across Africa has changed the university's outlook on where to prioritize international partnerships.
"I would say their presence has helped to elevate interest amongst faculty and students and staff in Africa, and helped to foster excitement about deepening our engagement. I think in many ways the Mastercard Foundation Scholars Program has helped to lead U of T in a different direction."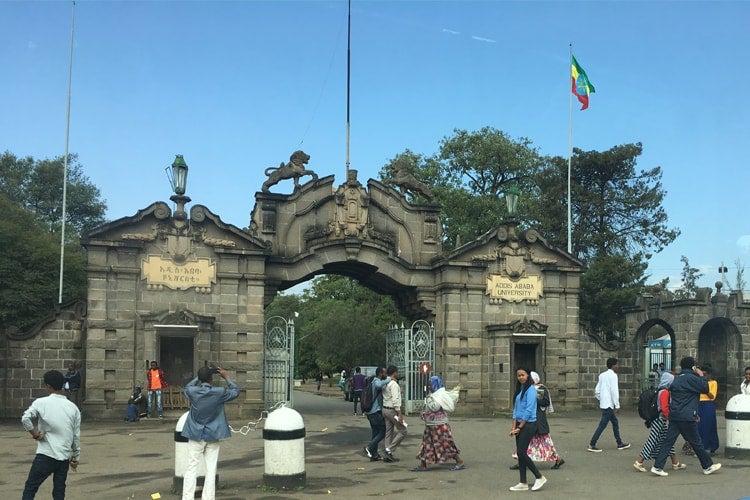 The gates at Addis Ababa University in Ethiopia (photo courtesy President Gertler's Instagram account)                                                     
In Ethiopia Oct. 19-20, President Gertler had an opportunity to see first-hand the work of the Toronto Addis Ababa Academic Collaboration (TAAAC). This partnership between Addis Ababa University and U of T, which was initiated in 2003 to create the country's first psychiatry program, has blossomed beyond anyone's imagination.
At the time, the country of 72.5 million people had only 11 psychiatrists. Today, the number is 70 – with the number expected to grow to more than 80 next month – and graduates from the collaboration have developed seven psychiatry departments across the country. 

President Gertler saw TAAAC volunteers like Dr. Mini Pakkal, an assistant professor of medical imaging at U of T and a cardiothoracic radiologist at Toronto General Hospital, train partners and students in Ethiopia (photo courtesy of TAAAC)                                                    
The initiative has grown to 21 different disciplines, including pharmacy, radiology, dentistry, anesthesiology, engineering, rehab medicine and library sciences. Dr. Jane Philpott, now federal minister of Indigenous services, was part of the collaboration, helping to start the family medicine training program in Ethiopia in 2013.
On average, 80 U of T faculty, students and alumni volunteer to travel to Addis Ababa every year to provide academic training, research collaboration, teaching, clinical supervision and mentorship. 
"A lot of people talk about capacity development in Africa, but how you do that is an interesting question," President Gertler said. "One model is to bring students to Canada, the U.S., or the U.K., and educate them and hope they'll eventually return and do good things in their home country or elsewhere in Africa. Another approach is to work in Africa with Africans to develop the capacity and the potential of their human capital on site.
"And that is the genius of the TAAAC model. Over 95 per cent of the graduates from this collaboration have remained in country and gone on to do great things. That's an astounding track record."

President Gertler handing over a copy of his and Professor David Wolfe's book, Growing Urban Economies and ER physician Dr. James Maskalyk's Life on the Ground Floor, which is about helping develop emergency medicine in Ethiopia as part of the TAAAC collaboration. With him are (from left to right) TAAAC co-lead Dr. Dawit Wondimagegn; Professor Atalay Alem, who helped bring the collaboration to Ethiopia; Ethiopian psychiatrist Dr. Yonas Baheretibeb, who heads health professions education at Addis Ababa University; Mesfin Gezahegn, the head of the university's new library sciences department; Asnafi Biatu, head of the college of health sciences library; and Dr. Yirgu Gebrehiwot, head of clinical services at the university's college of health sciences (photo courtesy of TAAAC)
President Gertler said he was impressed by the reciprocal nature of the TAAAC program. U of T faculty he met there talked about how rewarding the work has been and what they in turn learn from Ethiopian counterparts about tackling challenges with limited resources.
He believes there's a lot to learn from the initiative so it can be replicated elsewhere.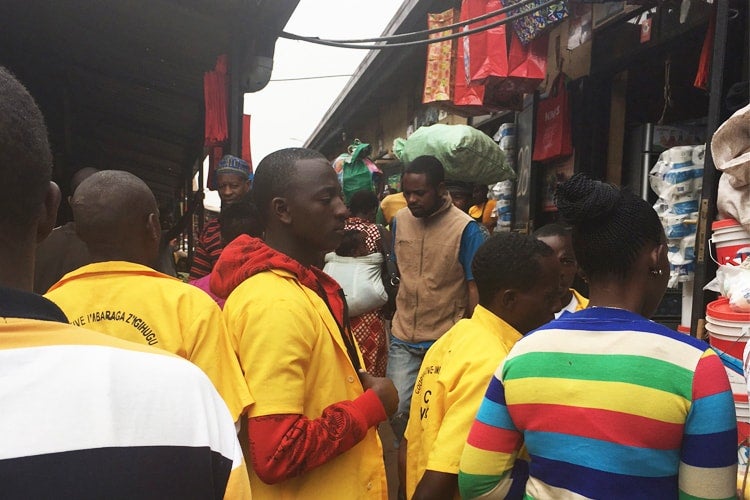 From President Gertler's Instagram account: A photo of the largest food market in Kigali, Rwanda
Like previous trips, the president also focused his lens on capturing some of the energy and sights around him, tapping into his urban geography expertise.  
With limited free time in Kigali, he headed to the largest food market, Kimironko Market, snapping photos of a textile display, a fruit stall, the hustle and bustle of street life and a local butcher's take on advertising.

From President Gertler's Instagram account: A fruit stall in the largest food market in Kigali, Rwanda
President Gertler said he's drawn to markets because "it's the most direct way to get in touch with local cultures and practices."
He also checked out local art at the Inema Arts Center, a collective operated by 10 promising young Rwandan artists.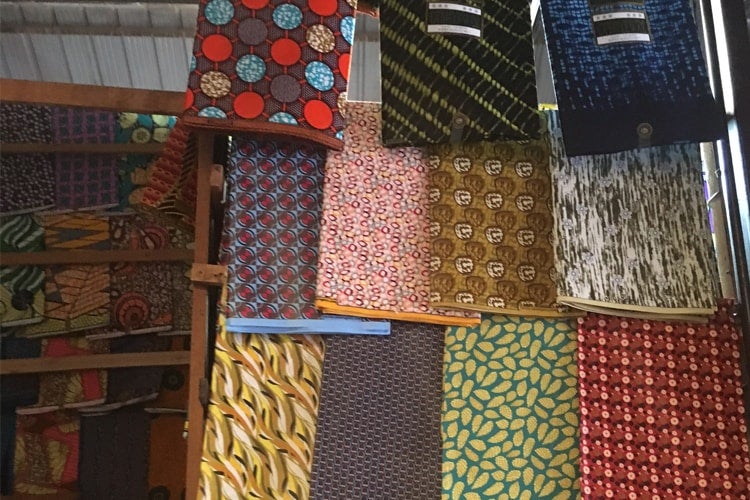 From President Gertler's Instagram account: A textile display in the market in Kigali, Rwanda
President Gertler said whenever he travels abroad, he tries to share photos of local food on his Instagram. It seems to strike a chord with students and faculty.
"Whenever I post pictures of food, I get amazing responses," he said. "Either people seem to be really interested in what the president is eating when he's travelling or it resonates with them because they have some direct personal connection through family or friends to those places."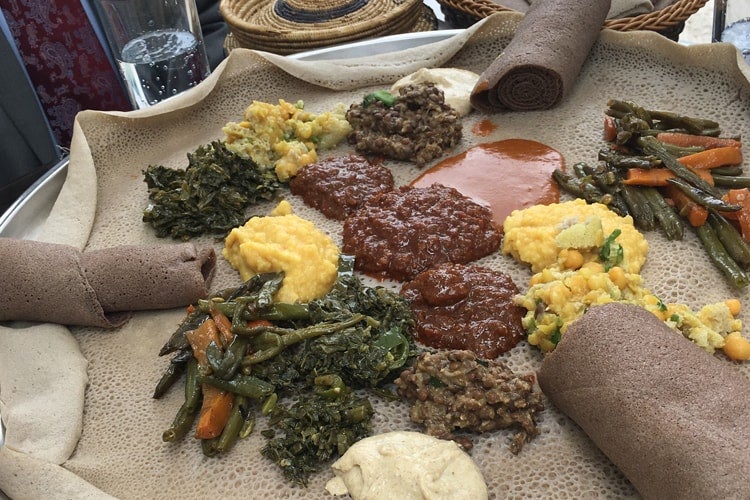 From President Gertler's Instagram account: One of the most popular posts from the trip was his photograph of a traditional Ethiopian lunch of injera (a sourdough-risen flatbread made of teff flour), topped with different coloured stews and vegetables
UTC