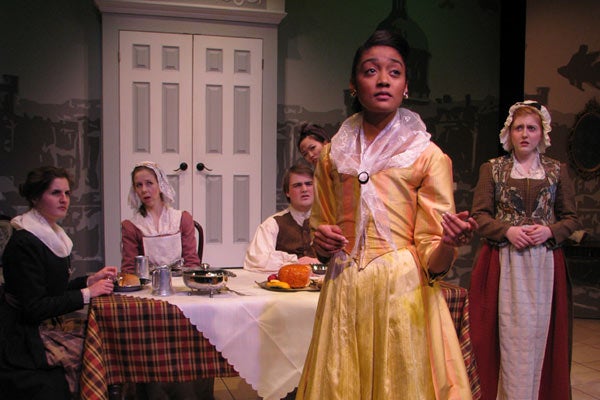 Silver Season: theatre and drama program celebrates 25th anniversary
Time for U of T Mississauga and Sheridan College to take a bow
It's a program unique in Canada – combining the intensive professional training of an acting school with the academic preparation of an honours-level drama degree.
This year marks the 25th anniversary of the theatre and drama studies program that's operated jointly by the University of Toronto Mississauga and Sheridan College. And celebrations include a Silver Season that mixes revivals and new productions.
"Our students are extremely academically adept, and they are also good actors," says Professor Holger Syme,chair of the English and drama department at UTM. "That unique combination means that people coming out of this program often end up with more creative control, writing plays or directing, in addition to acting."
The program was founded by then-principal Desmond Morton, with support from Roger and Janet Beck, who have endowed the Beck Awards to recognize student achievement.
As the program has evolved, so have the company and space it supports. Theatre Erindale, launched in 1993, gives third-year and fourth-year students the opportunity to put their studies into practice to produce an annual season of live theatre.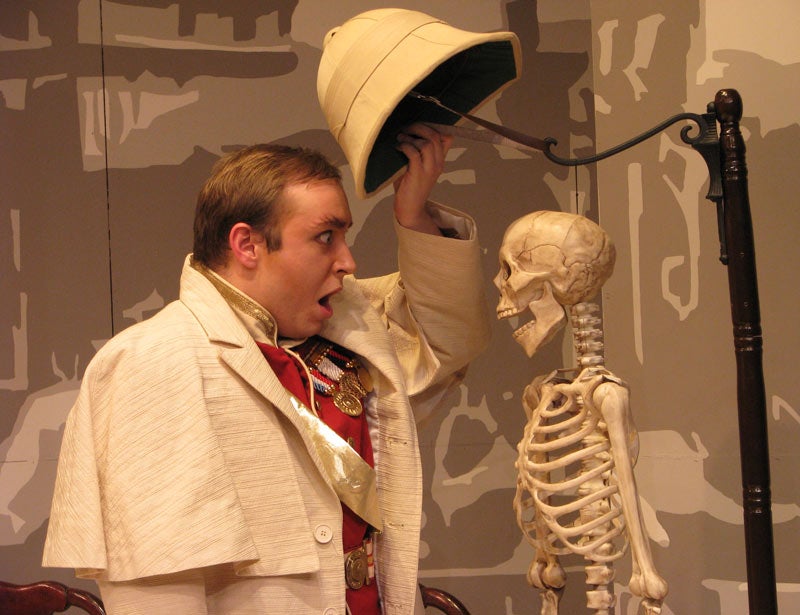 Patrick Young, program coordinator and artistic director of Theatre Erindale, who has been with the company since the beginning, remembers when rehearsals took place in a concrete room, formerly used for locksmithing, in the basement of the North Building. "My office was an actual broom closet that I shared with the stage managers," he recalls with a laugh.
What was previously a garage has become the Erindale Studio Theatre, a well-equipped facility that seats about 90. "It's small, which makes it ideal to create a sense of intimacy," says theatre and drama studies director and Theatre Erindale executive producer Nancy Copeland.
The opening last year of Deerfield Hall added four rehearsal spaces with dance floors, improved acoustics and enough space for large-cast productions.
"These new spaces have fostered and strengthened the opportunities for students to experiment and take risks," Syme says.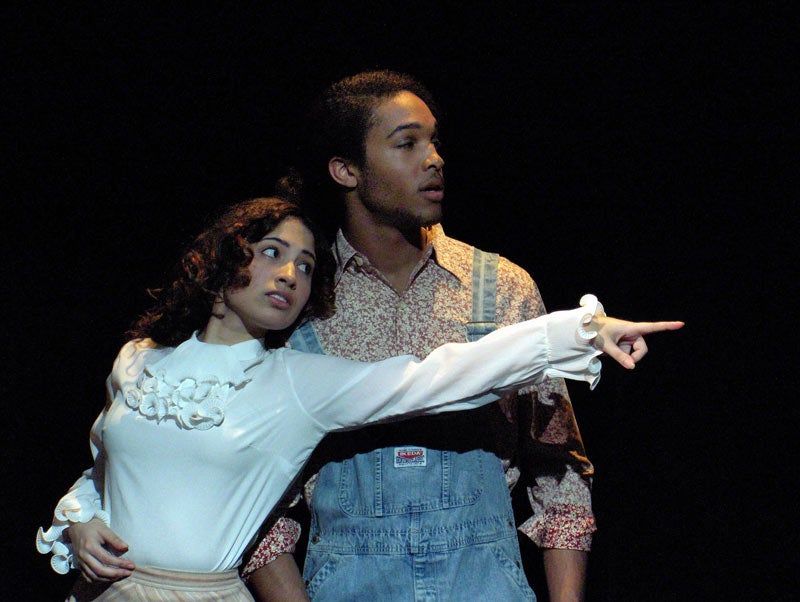 The Silver Season playbill includes The Farm Show and the Shakespearean romance Pericles, Prince of Tyre, both revivals from the first season. How to Make Love In A Canoe, a contemporary Canadian work, is a premiere. Other productions are Uncommon Women and Others, The Comedy of Errors and The Seagull.
"The collaboration between U of T Mississauga and Sheridan makes it work," Syme says. "Sheridan's forte is training, while we focus on the historical and theoretical side. From rehearsals to studying texts to learning technical elements, a production here unfolds as it would at any major theatre in Canada."
James W. Smagata was recognized at a recent reception for his work as Theatre Erindale's founding technical director. Sheridan professor David Matheson has been named artistic director for the 2016/17 season. Young will stay for a year to ease the transition.  "I feel tremendous pride," he says, looking back over 25 years.
Program alumni go on to work in theatre, film and television across Canada and around the world. They include Zaib Shaikh, Mark Crawford, David Yee, Kelly Strong, Hailey Gillis, Paulo Santalucia, Eric Rose, Andrea Scott, Nicole Stamp, Cory Doran, Kathryn Alexandre, Rahnuma Panthaky, James Cunningham, Neil Silcox, Sophia Fabiili, Chiamaka G. Ugwu, Qasim Khan, Kate Conway, Lindsey Middleton, Elizabeth Stuart-Morris, Hallie Selin, Cameron Laurie, Ben Hayward, Ali Richardson, Matt White, Nick Potter and Madeleine Brown.
Theatre Erindale has touched other people in public view. Last year Melissa Jane Shaw directed She Shoots! She Scores!, a musical theatre tribute to retiring Mississauga Mayor Hazel McCallion.