Sharing knowledge and experiences, U of T students to lead campus tours of Indigenous history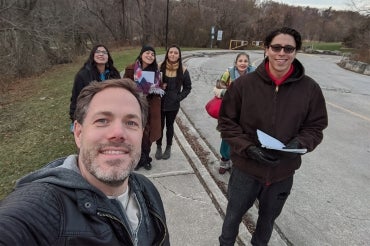 Drew Rickard is still determining what, and what not, to share.
He's part of a group of Indigenous students from the University of Toronto and young adults from across the GTA who are being trained to lead virtual tours that celebrate the rich Indigenous history of U of T's three campuses and surrounding areas.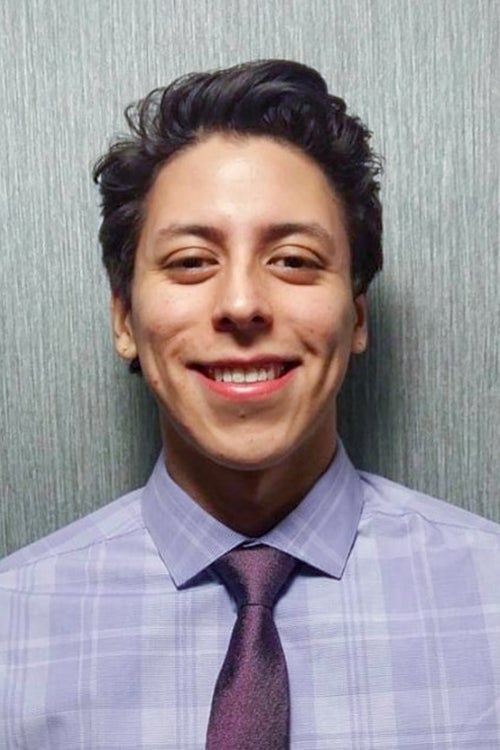 The third-year Faculty of Arts & Science student and member of Woodsworth College – who is majoring in philosophy and exploring minors in political science or Indigenous studies – is both excited and a little nervous. He's never been a tour guide before.
"My interest in this is really in my identity and reconnecting with that," says Rickard who is a member of the Cree First Nation. "I'm proud of who I am. This is a missing puzzle piece for something that I was already putting together – and so far it's been a great learning experience."
The guides in training are encouraged to complement historical information with their own personal knowledge and experiences, giving the tours added depth and substance.
That's the part Rickard wrestles with.
"It's not easy to share who you are in an intimate way with people who you don't know," says Rickard, who plans on adding elements of his family history from Moose Factory, Ont. "And some of the materials we deal with tend to be very sensitive and very charged."
Set to begin this fall, the tours are part of an initiative from an ongoing partnership between U of T and First Story Toronto, an organization originally known as the Toronto Native Community History Project. First Story is dedicated to researching and preserving the Indigenous history of Toronto and the surrounding region.
Jon Johnson, an assistant professor, teaching stream, at Woodsworth College, has been a part of First Story and the Toronto Native Community History Project for years. Johnson, who is mostly of French Canadian descent and has a small amount of Haudenosaunee and Kichisipirini ancestry, is overseeing the training along with Jill Carter, (Anishinaabe/Ashkenazi) an assistant professor with the Faculty of Arts & Science's Centre for Drama, Theatre & Performance Studies.
The first cohort of guides, including Rickard, completed their training this summer while a second group is set to begin their instruction later this fall, bringing the number of new guides to 17.
Originally, the plan was to have the guides give in-person tours, but the pandemic forced the tours to shift to an online format, using 360-degree video and other digital resources to host tours through platforms like ZOOM or Microsoft Teams.
The new format will in no way lessen the impact of having Indigenous young adults lead the tours, according to Johnson.
"They're going to bring a whole variety of perspectives and knowledges that may not be as visible in an older generation of guides," he says. "It's going to really energize the tours."
Carter expects both the guides and the guided to benefit from the experience.
"Their stories, the lessons they draw from past teachings, the ways in which they have learned to read the land and their experiences as young Indigenous Peoples are crucial additions to First Story," Carter says. She adds, "These guides are working with elders to recover the language of these territories, becoming intimate with buried histories and gaining skills in oratory and digital storytelling. These skills and this experience will ultimately serve them well when pursuing future academic and professional goals.
"Soon, they will meet faculty and fellow students across departments and disciplines as they conduct tours. Who knows what opportunities such encounters may open up for them?"
For Rickard, leading the tours is an opportunity to better connect with his own roots while bringing the historical information to life.
"There are a lot of themes of identity loss and retrieval and I think having people from the communities is not only a way of addressing that, it will also make the participants' experience that much more real," Rickard says.
Still, he says he has no intention of trying to persuade anyone's thinking or opinions. "I think it's important to allow someone to come to their own conclusions. I think that has more staying power than telling someone what something definitively is."
Arts & Science