Seven U of T researchers awarded $3.8 million in federal grants for projects benefiting economy, environment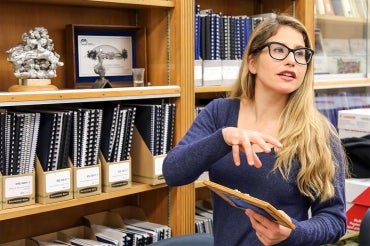 Seven University of Toronto researchers working with industrial and institutional partners have been awarded funding from the federal government for projects ranging from new medical diagnostic tools to environmentally friendly advancements in mining, forestry and manufacturing. 
The joint research initiatives are receiving a total of nearly $3.8 million over three years in strategic partnership grants from Canada's Natural Sciences and Engineering Research Council (NSERC). The grants are aimed at increasing research and training in targeted areas that will impact the Canadian economy, society or the environment within the next 10 years. 
"These research projects demonstrate how U of T successfully collaborates with private industry and government to tackle big challenges by harnessing science to benefit society in areas like the environment, communications, natural resources and advanced manufacturing," said Vivek Goel, U of T's vice-president of research and innovation. 
"In the process, we're also ensuring our best and brightest young researchers get the training they need to become highly qualified for the jobs of the future." 
The projects – which add to U of T's existing partnership initiatives – cover everything from CO2 storage techniques in mining that also create valuable products from industrial waste to the development of new generations of materials and components for electric cars and fibre optics. (See full list of recipients below.)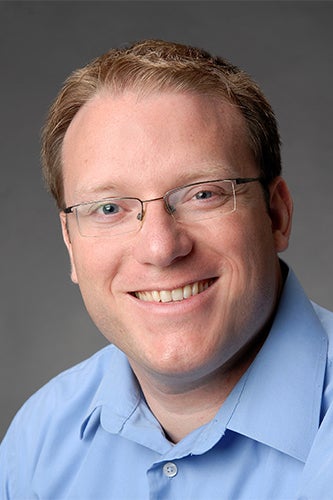 At U of T Scarborough, Carl Mitchell is working with forestry companies and government departments in northwestern Ontario to modify wood harvesting practices to reduce mercury contamination of watersheds, lakes and fish.
The associate professor in the department of physical and environmental sciences is receiving $584,870 over three years for his partnership with Domtar Corp., Dryden Forest Management Co., Obishikokaang Resources Corp., the Ontario Ministry of Natural Resources and Forestry and Natural Resources Canada.
"Mercury is a global pollutant that gets around very easily in the atmosphere, but when it gets into the soil it's very stable and doesn't go anywhere," says Mitchell.
"But there is some evidence that forestry practices can disrupt that stability, and then mercury runs off into adjacent lakes and rivers."
The project will seek to determine how forestry practices can be modified here to keep the mercury stable in the ground instead of leaking into nearby waterways.
Mitchell, who is also the acting chair of U of T Scarborough's graduate environmental sciences program, estimates that 20 U of T students will be involved in the project over the course of the three-year study.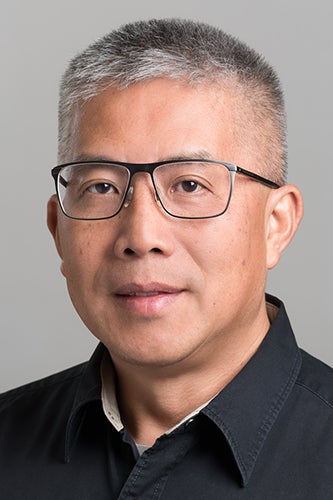 Wai Tung Ng's research, in the Faculty of Applied Science & Engineering, is focused on using gallium nitride (GaN) in the motor drive control units of electric vehicles as part of a new generation of semi-conductor materials that are more efficient than silicon. Those electronics are traditionally air cooled but liquid cooling is better at extracting the heat generated from the motors, he said.
The professor in the department of electrical and computer engineering is receiving $590,042 over three years for his project with Oakville auto-parts company Dana Canada.
"This project is specifically to develop manufacturing techniques to assemble GaN transistors in a package that can be liquid cooled," said Ng. 
He adds there are huge benefits for students involved in the research project. "Our aim is to train three to five master's and PhD students who will be qualified to work in this area after graduation."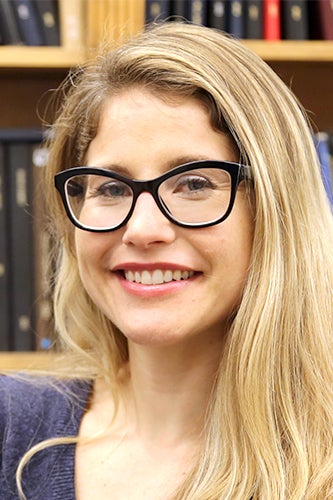 Assistant Professor Erin Bobicki of the department of materials science and engineering and department of chemical engineering and applied chemistry is receiving $471,230 over three years that will allow her to partner with mining company Vale Canada on storing CO2 in mine tailings to keep it out of the atmosphere. They are also researching how to use CO2 to store mining waste as a stable dry compound that could be used in products like cements. 
"There are multiple environmental benefits associated with this," said Bobicki, who calculates that a 50,000-ton-per-day mining operation could store the equivalent CO2 emitted by a one MW power plant. 
The research is also looking at reacting CO2 with raw ores to make it easier to extract valuable metals such as nickel. 
"There is going to be a huge demand for nickel for electric vehicles, and if we can figure out how to economically process this ore using CO2, we can unlock over $40 billion worth of nickel in northern Manitoba," said Bobicki.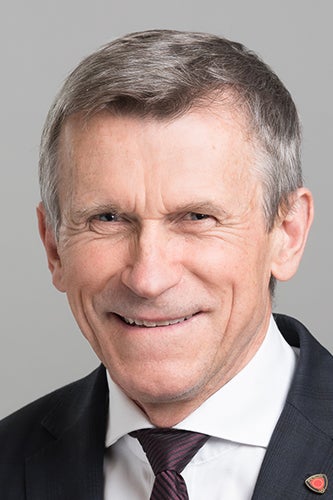 For Professor Peter Herman of the department of electrical and computer engineering, the three-year $651,960 grant will allow him to work with multiple partners on a range of fibre optical components and advanced manufacturing techniques with implications for medical diagnostic tools, the Internet of Things (IoT) and even astronomical sciences. 
One key focus is shrinking the size of components and integrating them with glass material in fibre optical devices.  
"We're inventing devices that could be fitted into optical fibres and inserted into the body, to measure things on a scale not possible right now, and in less invasive ways with far richer detail," Herman said. 
His research also looks at adding sensors to fibre optical communication systems for the IoT, to monitor and exchange information in far more dynamic ways. 
The potential applications for the work are broad. Herman's co-grantees include U of T faculty members Stewart Aitchison, Alex Vitkin and Victor Yang and Ontario-based companies ChipCare, North, Light Matter Interaction and Raytheon (Elcan) Optical Technologies.   
Herman said the project will also give summer students a taste of manufacturing-based research as well as provide invaluable training to graduate students and postdoctoral researchers.
---
The U of T researchers involved in the seven Strategic Partnership Grants are:
Erin Bobicki, assistant professor, department of materials science and engineering and department of chemical engineering and applied chemistry, "Novel strategies for C02 utilization and storage in mineral processing," $471,230
Peter Herman, professor, department of electrical and computer engineering, "3D additive/subtractive laser manufacturing of photonic circuit and sensor micro-systems," $651,960
Sean Hum, professor, department of electrical and computer engineering, "Innovative satellite antennas for emerging M2M/IoT applications," $473,775
Carl Mitchell, associate professor, department of physical and environmental sciences, U of T Scarborough,  "Identifying and evaluating the effectiveness of best management practices to mitigate mercury contamination in managed forests," $584,870
Wai Tung Ng, professor, department of electrical and computer engineering, "MOST – manufacturing and applications of GaN power semiconductor devices/modules," $590,042
Yu Sun, professor, department of mechanical and industrial engineering, "Development of new techniques for high-speed and high-accuracy industrial part metrology," $495,886
Keiko Yoshioka, professor, department of cell and systems biology, "Development of bacteria-based plant immunity activators," $491,495
UTC