Science Rendezvous brings U of T research from the lab to the streets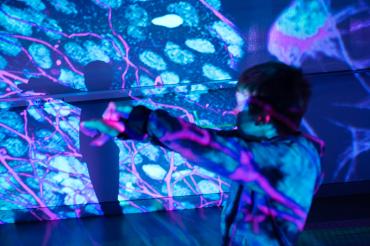 Through fluorescent cells projected onto walls to solar-powered vehicles, the University of Toronto community showed thousands of people the wonders of science on Saturday.
Science Rendezvous brought U of T research from the lab to the streets to inspire the next generation of scientists. The science festival began in 2008 as an initiative of the University of Toronto, Ryerson University, York University and the University of Ontario Institute of Technology. It has since become the largest science festival in the country, organizers say.
U of T News captured some of the action over the weekend. 
---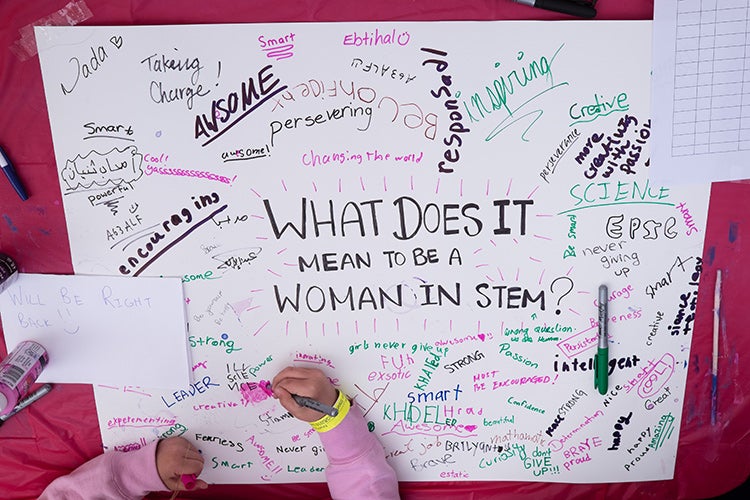 A girl adds to a poster about what it means to be a woman in science, technology, engineering and math (STEM) (photo by Geoffrey Vendeville).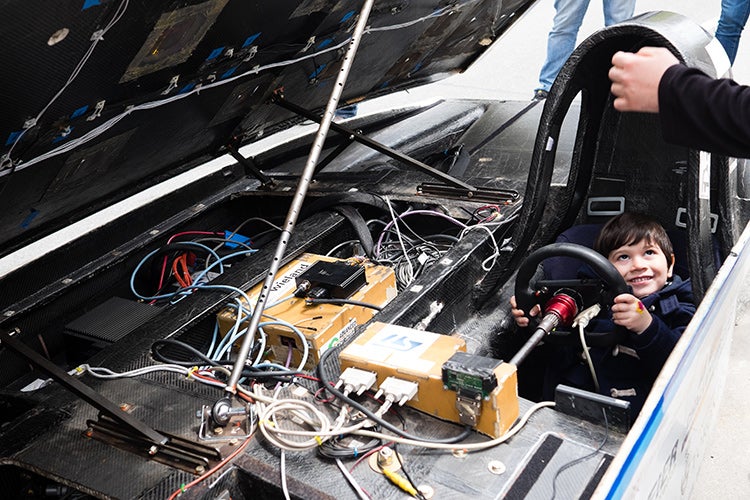 Bulent, 3, looks up at his dad and MBA student Levent Timur from the wheel of Polaris, a solar-powered vehicle made by U of T's Blue Sky Solar Racing Team (photo by Geoffrey Vendeville). 

​Bona Kim (left), a physiology PhD student, teaches Emma Asgeirsson, 8, about the female reproductive system. Asgeirsson listened to a recorded fetal heartbeat through a stethoscope. "It sounds like someone eating," she says (photo by Geoffrey Vendeville)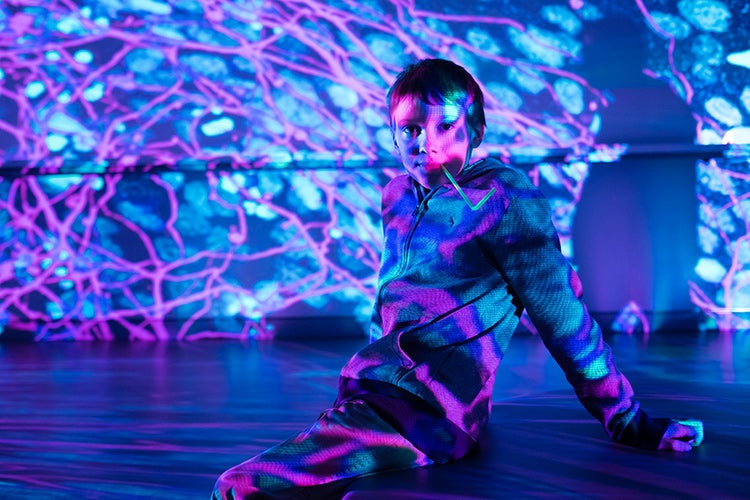 Mason Godkewitsch, 8, poses for a photo inside the cell cave in the McLennan building at the downtown campus. The images on the walls are neural cells that started as pluripotent cells in the lab of Radha Chaddah, a visual artist who obtained a master of science in cell and molecular neurobiology (photo by Geoffrey Vendeville). 
A boy looks inside a box containing glowing microbes. Scientists from the Centre for the Analysis of Genome Evolution & Function (CAGEF) displayed naturally fluorescent bacteria and bacteria that were made to glow with a gene from jellyfish.
Sylva Donaldson, project manager of CAGEF, says she hoped visitors learned that not all bacteria are bad. "There are a lot of good bacteria in us, on us and in the environment that actually fight off the bad ones." (photo by Geoffrey Vendeville) 

Kids inspect an R2-D2 replica made by the R2-D2 Builders Club at the Bahen Centre (photo by Geoffrey Vendeville).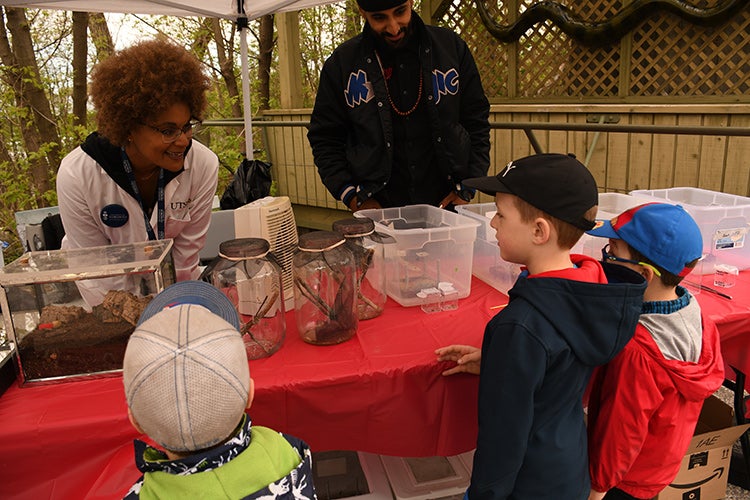 At the University of Toronto Scarborough, young visitors learned about spiders from Maydianne Andrade (left), a professor of biological sciences and Canada Research Chair in Integrative Behavioural Ecology (photo by Sara Weales). 

Mo Waja is the happiest man with smallpox. He dressed up in period garb for the Dalla Lana School of Public Health's exhibit of contagious diseases, including whooping cough and measles. (photo by Geoffrey Vendeville) 

Master of teaching students Robin Connolly (right) and Isabella Vitale entertain a young visitor to the Ontario Institute for Studies in Education booth (photo by Geoffrey Vendeville)
UTC