Science minister, Trudeau encourage young girls to pursue STEM studies at U of T conference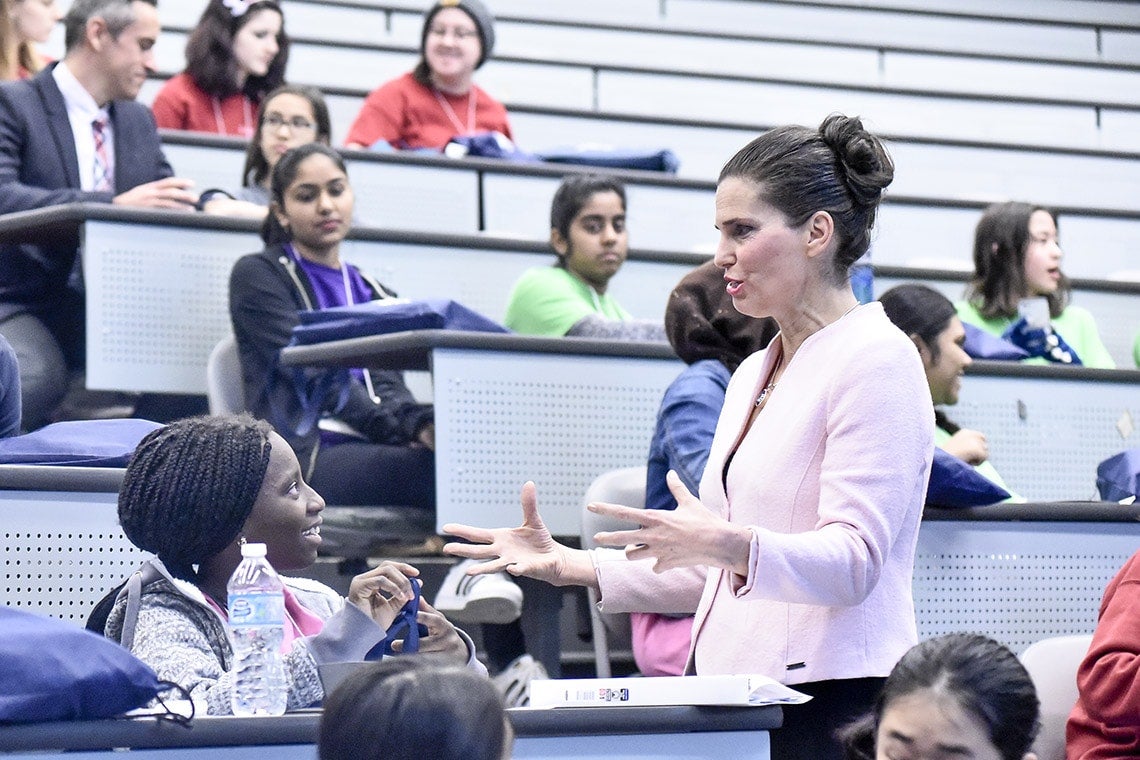 Science Minister Kirsty Duncan gave the keynote address at a University of Toronto Scarborough conference Tuesday aimed at encouraging Grade 9 girls to continue studying mathematics in high school so they can pursue STEM-related programs in their post-secondary education.
"We are committed to strengthening science in Canada by improving the representation of women in STEM (science, technology, engineering and mathematics) disciplines," Duncan told the conference. "The young women participating in today's event fill me with hope that the future of science in Canada will be open, diverse and welcoming to the talents and ambitions of all people." 
Prime Minister Justin Trudeau also addressed via a recorded video the group of more than 100 female students gathered at U of T Scarborough as part of the Math in Motion … Girls in Gear! event.
"Everywhere in the world, women are changing the game in math and science, including as mentors who are here today. ... If they can do it, so can you," he siad.
Two of the organizers and founders of the event are Judy Shanks, an alumna of U of T Scarborough and a Durham Region high school math teacher, and her former instructor, Sophie Chrysostomou, an associate professor in the department of computer and mathematical sciences at U of T Scarborough. Several volunteers, many of whom are current and past U of T students, also helped run the event.  
"We try to shake the stigma attached to studying math that many young women experience in high school," said Shanks. "The conference is a way to show girls that you can like math and be successful like the women here."
Since the program began, almost 1,500 students have participated.
"We continue to organize and invite students to this program because there is still work to be done in changing the stereotyping surrounding scientists being involved in STEM programs," said Chrysostomou.
U of T Scarborough