Scholars from U of T's WHO Collaborating Centre develop blueprint to combat global corruption in health sector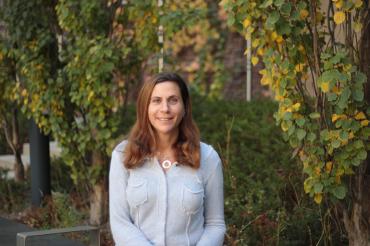 When we think about corruption, it is often the political or financial impacts that come to mind. But corruption also leads to significant adverse effects on human health, including higher morbidity and mortality due to the barriers to health services it creates, particularly for the most vulnerable.        
A new paper, published in a special edition of the Bulletin of the World Health Organization, recommends that the Sustainable Development Goals (SDGs), adopted by the United Nations in 2015, be leveraged to develop a new approach to anti-corruption governance in the health-care sector.
"We've reached a point now where it is recognized that if we want to achieve these development goals, we need to deal with the elephant in the room and that is corruption," says Jillian Kohler, an author of the paper and professor at the Leslie Dan Faculty of Pharmacy and director of the World Health Organization Collaborating Centre for Governance, Transparency and Accountability in the Pharmaceutical Sector (WHOCC).
Many of the SDGs aim to improve the health of populations either directly through vaccination and clean water programs or indirectly through anti-poverty and education initiatives. While these goals might sound familiar, the fact that the SDGs also explicitly call out corruption as a priority issue to be dealt with is a major step forward and laid the necessary groundwork to focus discussion on health-sector corruption, Kohler says.
"This was really refreshing to see," says Kohler, who is also cross-appointed at the Dalla Lana School of Public Health and the Munk School of Global Affairs and Public Policy. "It's been a battle over the years to get organizations involved in this discussion and the fact that health-sector corruption is really on the radar with the WHO, one of the foremost global institutions, marks an important change."
The paper also identifies and characterizes the main types of health-sector corruption – a necessary step to understanding the effects of corruption on health, but one that has been largely missing from previous research.
"Health care is one of the biggest expenditures for governments and is vulnerable to various forms of corruption, including embezzlement of health-care funds, falsified and substandard medicines, and informal payments to health-care providers, among others," says Tim Mackey, lead author and director of the Global Health Policy Institute at the University of California San Diego, and fellow at the U of T-based WHOCC.
"We hope that providing a framework leveraging the SDGs will help catalyze international action to combat corruption in health care, especially in areas of the world where there is lack of enforcement and weak oversight."  
Including corruption as a target in the SDGs was path-breaking and presents a genuine opportunity for change because it made it possible for governments and international players to speak about the issue more openly, Kohler explains.
"It's true that there is still a lot of denial about the pervasiveness of corruption, but having a platform available to introduce it into policy dialogues at global and national levels is the first step," she says. The next step is to encourage national governments to take a stand and demonstrate that they are supporting the development goals while also working against the corruption that continually threatens to undermine them.
"Unless countries take ownership, there's never going to be change," says Kohler.  "But we must also provide leaders with the tools they need to take a stand. This is the impact we are hoping to have through this work."      
Together with Taryn Vian, clinical professor and associate chair of global health at the Boston University School of Public Health, Kohler and Mackey will continue their work on advocating for better anti-corruption tools and governance in the health sector.
Pharmacy