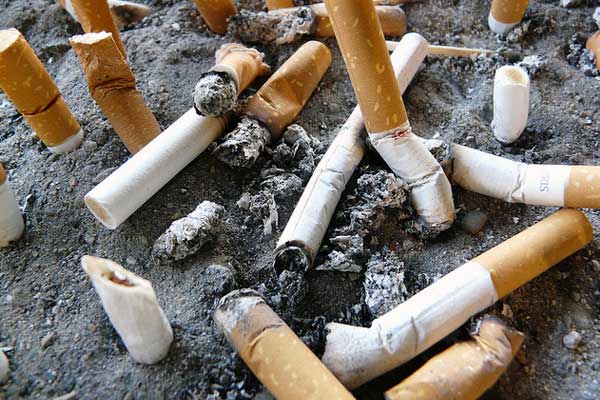 To save 30,000 lives, restrict movies with smoking to those 18 or older, public health researchers say
An Ontario 18A rating for all movies with smoking would avert more than 30,000 tobacco-related deaths and save more than half a billion dollars in healthcare costs, University of Toronto public health researchers say.
"There is a solid body of research that demonstrates youth who are exposed to smoking in movies are more likely to start smoking than youth who are not exposed, regardless of personality characteristics or their friends', siblings', and parents' smoking and alcohol use," said Robert Schwartz, executive director of the Ontario Tobacco Research Unit (OTRU) and associate professor at U of T's Dalla Lana School of Public Health.
OTRU collaborated with the Ontario Coalition for Smoke-Free Movies on the report, Youth Exposure to Tobacco in Movies, published on September 8, 2015. The report examines onscreen tobacco exposure among Ontario youth, and estimates the impact of this exposure in terms of new smokers recruited, their tobacco-associated mortality and health-care costs.
Based on United States Center for Disease Control models, which account for health effects over the lifetime, Schwartz projects that at least 185,000 children and teens in Ontario will start smoking cigarettes due to exposure to onscreen smoking. These future Ontario smokers would be responsible for at least $1.1 billion in healthcare costs attributable to their exposure to onscreen smoking.  At least 59,000 of these smokers recruited to smoking by exposure to movies depicting tobacco imagery are projected to eventually die prematurely from smoking-related disease. 
OTRU has long advised that it's time to butt out smoking in movies that are youth-rated, but this report provides new data about the costs — both economically and in lives lost — of youth smoking due to movie exposure.
The Toronto International Film Festival (TIFF) runs September 10-20, 2015 and will screen more than 300 films. Based on the report's data, more than half of these movies are expected to feature tobacco.  
"Now more than ever we are urging policy-makers to require adult ratings for movies with any tobacco imagery. Not only will this save thousands of lives, it will also save $568 million in healthcare costs," said Schwartz (pictured below) a senior scientist at the Centre for Addiction and Mental Health.