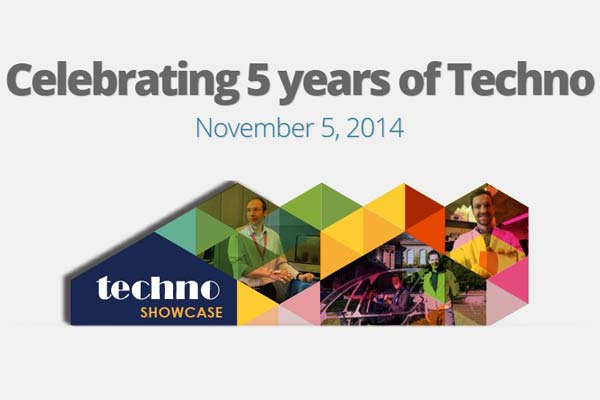 Rolling out car-bikes, robotics, crop protections and more than 40 other science-based startups on Nov 5
Meet five years of grads from Techno's summer bootcamp for science entrepreneurs
It's a chance to get hands-on with startups building the future of cancer treatment, transportation, pharmaceuticals, energy, science education, the environment and more.
"TechnoShowcase is a unique opportunity for everyone to see science-based entrepreneurship in action," said Richard McAloney, who directs technology management for the Techno summer bootcamp program, helping scientists develop their research into business. "We welcome everyone to come out, meet the entrepreneurs and see their technologies that are poised to impact society." 
The event, which takes place November 5 from 3-8pm, is hosted by The Impact Centre – U of T's entrepreneurship support hub for startups based in the physical sciences, such as engineering and chemistry. And it includes presentations by more than 40 science-driven startups that have graduated from its Techno summer program since it began five years ago. (Find details about the November 5 event)
Techno's entrepreneurs will offer hands-on demonstrations of their products and concepts. Among them will be Sojourn Labs, whose human-powered car-bike hybrid was recently featured by BBC, and who will be literally rolling out their vehicle at the event. (Learn more about Sojourn Labs via BBC)
"After five years of Techno we are proud to have built a community of individuals and companies, of all sizes and stages, who are able to support one another's goal to bring their science to society," said Professor Cynthia Goh, director of the Impact Centre and herself a serial entrepreneur. (Read more about Goh and her work at the Impact Centre in the Globe and Mail; Read more about 12 ideas turning scientists into entrepreneurs with Techno)
Goh says the startups range from freshly-graduated entrepreneurs to companies with dozens of employees, such as Vive Crop Protection, whose products transforming agriculture have won the company several clean technology awards.
"It's really great to see the impact of our products for farmers growing real crops," said Vive Crop's CTO, Darren Anderson. "That's the reason I'm excited to get out of bed every morning."