Retelling an epic story: U of T Mississauga prof discusses Mahabharata at the Shaw Festival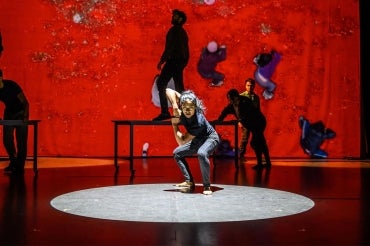 You've probably heard of the Iliad or the Odyssey, yet there's another renowned ancient epic poem that's almost 10 times longer than those two combined.
Almost 4,000 years old, the Sanskrit poem Mahabharata is foundational to Indian culture and commonly known throughout South Asia. The epic narrates the struggle between two groups of cousins – the Kaurava and the Pandava – in the Kurukshetra War. 
Now, the story is being reimagined with a contemporary lens as a theatre production at the Shaw Festival in Niagara-on-the-Lake, Ont.
Presented by Toronto's South Asian-led Why Not Theatre, the story features a family feud that delves into profound philosophical and spiritual contemplation and ideas. Presented in two parts, Karma and Dharma, the play begins on Feb. 28 and will run on multiple days throughout March. The production is written and adapted by Ravi Jain and Miriam Fernandes using poetry from Carole Satyamurti's Mahabharata: A Modern Retelling.
Since a long ancient epic with myriad characters might be overwhelming to digest and contextualize for audiences unfamiliar with the story, the University of Toronto's Lawrence Switzky and Brock University's Karen Fricker are hosting "Mahabharata: Conversations" – virtual conversations with experts and artists to discuss the significance of this epic tale. 
"It's an attempt to contextualize this first production," says Switzky, an associate professor of 20th-century and contemporary drama at U of T Mississauga. "It's a series of three conversations with various experts who have insights into different ways in which the Mahabharata exists in culture, theatre, TV, comic books and film – and in storytelling at aunties' tables and the various ways which it lives within the life and culture of the South Asian diaspora."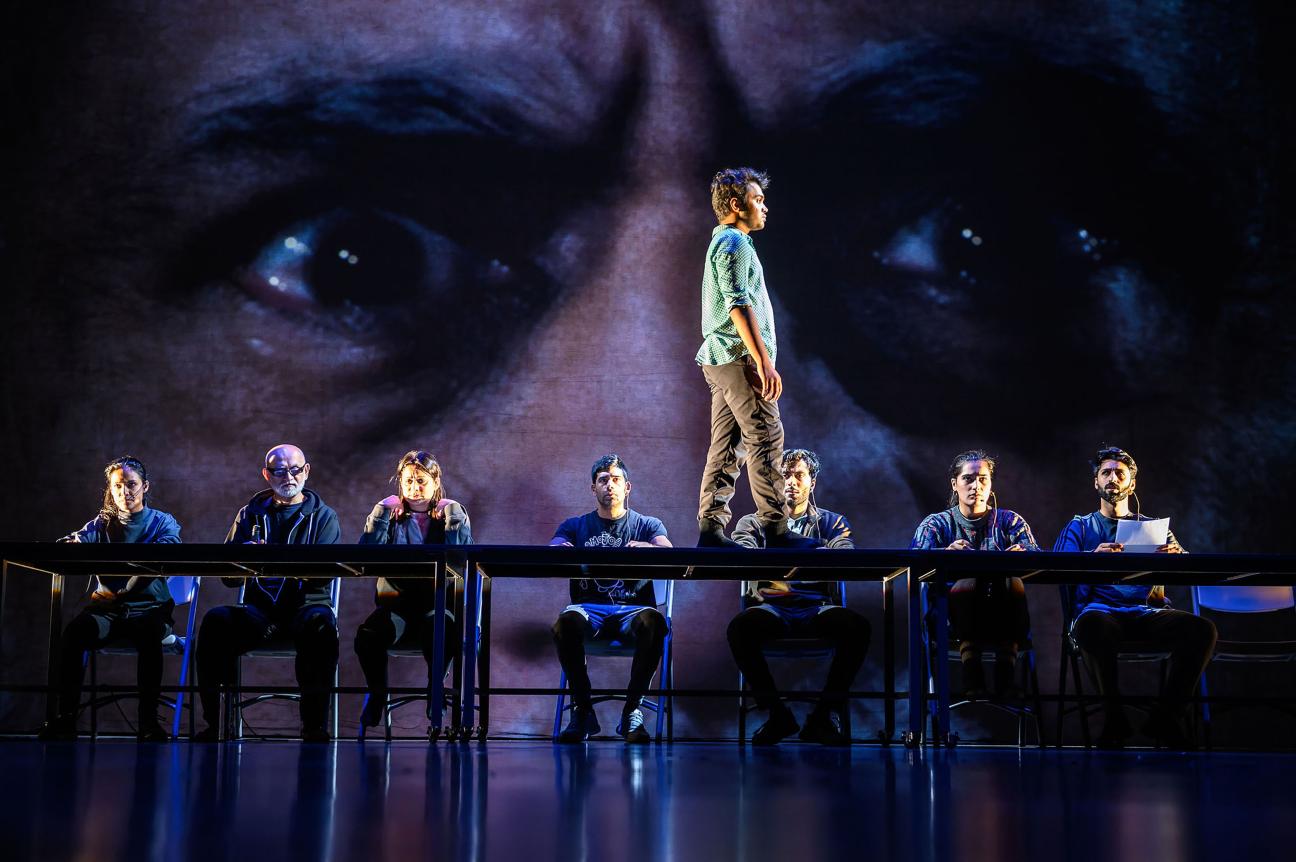 (Photo by Dahlia Katz)
One conversation took place on Feb. 22, with the other two scheduled for March 8 and March 22. They will focus on the storytelling traditions this centuries-old epic poem has produced as well as the production itself.
Switzky and Fricker have been attending rehearsals and consulting with Why Not Theatre, following the production of the play. The two are now helping the theatre company assemble the script to be published in the summer so that the play may tour internationally.
Switzky says he is excited by the prospect of an international tour, saying it's a production of a "great scale" that is rare for Canadian theatre.
"This will be a Canadian theatre piece that will live in many countries," he says. "We like the idea that there's a company with that kind of ambition."
Switzky says his involvement in the production is also part of U of T Mississauga's renewed focus on South Asian diaspora arts. The university has recently launched the Centre for South Asian Civilizations, a new course in modern South Asian literature and workshops with alumni authors Sarena and Sasha Nanua.
UTM