Researchers from U of T, Harvard study collective human behaviour amid COVID-19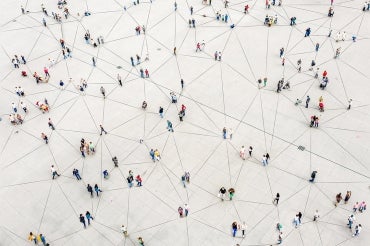 A new collaboration between researchers at the University of Toronto and Harvard University will use machine learning to gain a better understanding of human social networks in a post-pandemic world.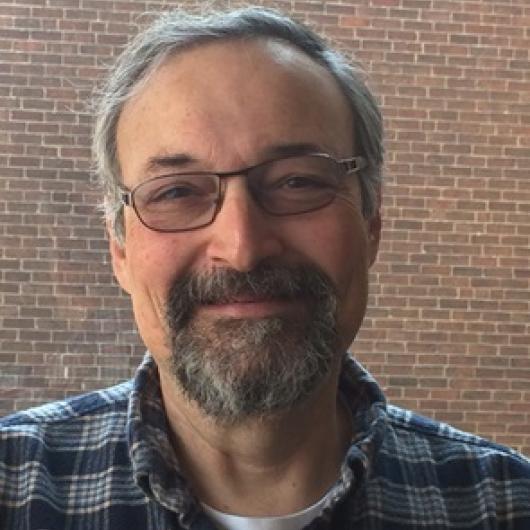 Joel Levine, a professor of biology at U of T Mississauga, and Takao Hensch, professor at Harvard University and the University of Tokyo, will lead one of six projects supported by the Canadian Institute for Advanced Research. The researchers hold senior positions with CIFAR's child and brain development program, where Hensch is program director and Levine is a senior research fellow.
The duo will draw upon their ongoing work with fruit flies and mice to develop new computational modelling software. The tool will aid in the analysis of data sources, such as videos, to reveal patterns of behaviour in human social interactions, and provide insights into the developmental and neural basis of social structures.
Levine, who studies the link between genetics and fruit fly behaviour, says we can see patterns of behaviour in all corners of the animal kingdom, including flies, ants and bees.
"There are collective behaviours that seem to be wired into us, too," he says. "If you're walking in a flow of people on the street and stop to look up, you'll find that people who pass will look up, too.
"Understanding these dynamics can provide insight into the rules that guide us, and the consequence for following those rules." 
Levine is excited about the possibilities for the new software.
"This project will create methods to better understand the way networks are created, and how they might be manipulated or reconfigured to maintain the value of the way humans interact in groups, allowing for environmental considerations such as the COVID-19 virus," he says. 
"This grant will allow us to develop those methods and create a software pipeline to analyze experiments on social networks and the mechanisms that create them."
U of T Mississauga alumna Sara El-Shawa will develop software for the program. The data scientist studied computational science and biology at U of T before taking an internship with Hensch's lab at Harvard. She will begin graduate studies with another CIFAR fellow at the University of Guelph this fall.
"COVID-19 has given us an opportunity to look at questions about social processes like the delivery of health care or goods and services," says Levine. "This tool will provide insight into how we connect with each other and how that contributes to our quality of life." 
The initiative is one of six projects to receive funding through the Manulife CIFAR Population Health & Well-being Grant Program, which enables interdisciplinary research on social, cognitive and biological implications of the pandemic. Projects by two U of T researchers also received funding through the program. Associate Professor Anna Goldenberg of the department of computer science in the Faculty of Arts & Science and the Hospital for Sick Children is a collaborator on a cross-disciplinary study of how the pandemic affects the brains and immune systems of children. Professor Goldie Nejat of the department of mechanical and Industrial Engineering in the Faculty of Applied Science & Engineering will study how robots might serve vulnerable communities.
Levine holds a Tier 1 Canada Research Chair in mechanisms and features of social behaviour. His research is supported by Canadian Institutes of Health Research and the Natural Sciences and Engineering Research Council of Canada. 
UTM