'Re-imagine everything': How U of T's Francisco Ibáñez-Carrasco helped profs adjust to online teaching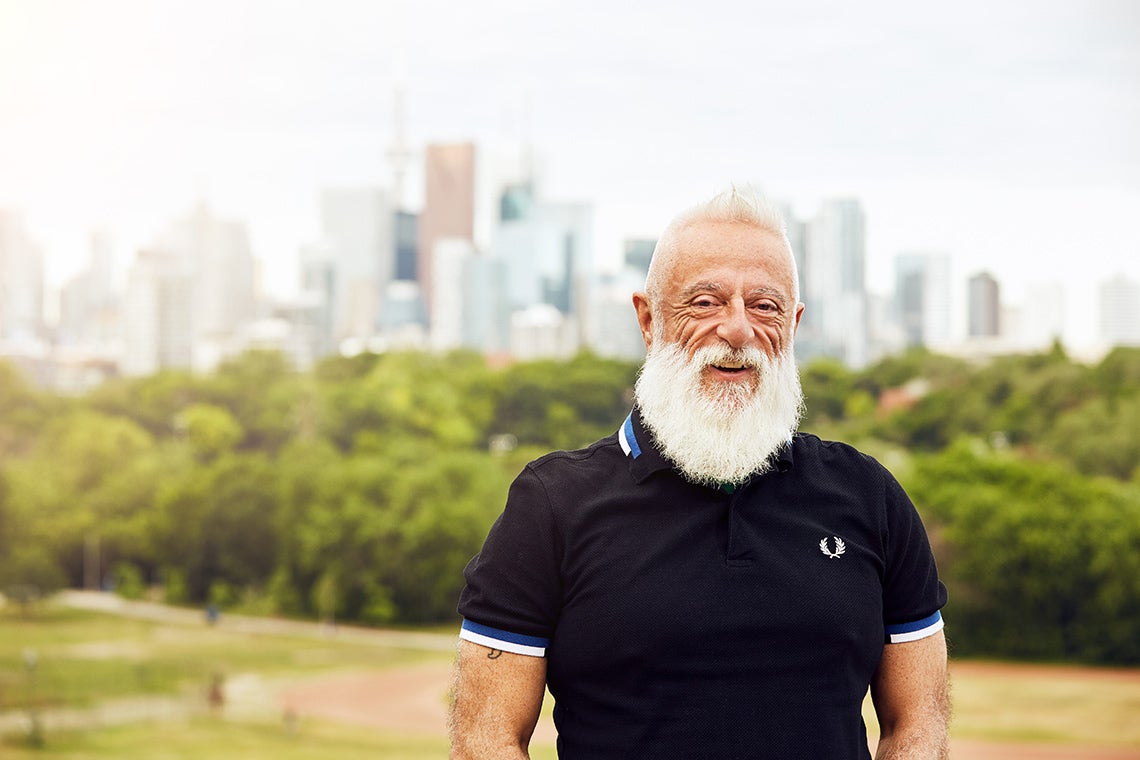 A longtime AIDS activist and community based researcher, Francisco Ibáñez-Carrasco was tapped to be online engagement guru at the University of Toronto's Dalla Lana School of Public Health last summer – just as the school was making the transition to online instruction.
The 58-year-old former Vancouverite was asked to join the school to help professors – who are often much younger than himself – learn how to teach online.
Ibáñez-Carrasco says he has heard many reasons why online education isn't as good as in-person instruction – but he has a solution for seemingly everything. The most common complaint, he says, is that virtual experiences can't replicate the intimacy of in-person. His response? If people can have sex online, they can engage with each other online to learn.
"It's been an amazing opportunity to be able to stir a culture from the inside," says Ibáñez-Carrasco. "Faculty members are embracing a new way of doing things, but the main change has been grappling [with unexpected realities.] From technical issues to worrying about privacy issues around lectures ... faculty members – no matter how established – feel very vulnerable."
However, Ibáñez-Carrasco maintains that a little uncertainty can be a good thing – an observation supported by his own personal experience. He was a 22-year old high school teacher when he fled the fascistic dictatorship of Augusto Pinochet in 1985, landing in Vancouver where he was soon handed an HIV diagnosis – a death sentence at the time.
"The physician said, 'Well pal, you're HIV-positive – another immigrant coming here to die of AIDS. Here's your list of opportunistic illnesses. One of them will kill you.'"
The diagnosis was terrible, but Ibáñez-Carrasco says it freed him to think fearlessly about what he wanted to do with the rest of his life. He'd always loved studying, teaching and books, so eventually Ibáñez-Carrasco went back to school, earning a PhD in education from Simon Fraser University. And he wrote books.
His diagnosis also kicked off a lifelong interest in public health. Straddling the worlds of education and advocating for the sexual health of marginalized communities, his work still aims to bridge the communication gap between provider and patient.
Ibáñez-Carrasco has lived in Toronto since 2012, when he became director of education and training at the Ontario HIV Treatment Network. There, he trained 70 emerging Canadian HIV researchers and community leaders from 2009 to 2017, earning a Red Ribbon award from the Canadian Association for HIV Research in 2017. He then served as a senior research associate at the Centre for Urban Solutions at Unity Health. Days after learning U of T would pivot to online instruction in the face of COVID-19, Professor Dionne Gesink, the Dalla Lana School of Public Health's associate dean of academic affairs, asked Ibáñez-Carrasco to join the school at the recommendation of Professor Carol Strike, who knew about his longtime leadership in online education.
"Francisco has been a ray of sunshine piercing through the storm clouds," says Gesink, herself a sexual health researcher. "He has supported faculty and student learning, remote delivery, gamifying learning activities, alternative methods of evaluating student learning. He has coached faculty in pedagogy, and the list goes on.
"Francisco is warm and approachable, makes people feel comfortable and confident, somehow makes work playful and really helps foster a sense of community."
Although not a traditional expert in technology, Ibáñez-Carrasco is passionate about teaching and engaging people despite barriers – whether they be technological, cultural or psychological.
He says he finds sudden change invigorating, loving the "messiness" and the freedom to create something new. That applies not just to online teaching but also the current upheaval around traditional gender and sexual identities and anti-oppressive teaching practices, he says.
"I love the complexity of queer communities. Emerging communities of transgender, nonbinary folks have something to teach me. Understanding diversity was something we preached in the 80s and 90s. And now they're in my face – good!"
His fondness for mess is rooted in childhood. Ibáñez-Carrasco was 10 when Pinochet seized power, and he remembers the fascist oppression to conform or die that descended on Chilean society.
"You had to toe the line. Everything was redacted: television, textbooks and your conversations had to be edited as such," he recalls. "There were curfews for many years. People whispered for two reasons: when someone had cancer and when someone was involved in politics."
Informed by that history, he has fought stigma and secrecy of all things that bring shame, including sexualities, medical conditions such as HIV and the use of drugs. "Patients understand everything if they are given the right opportunity – including patients we see as complex," he says. "They understand very well because many are living multiple pandemics – HIV, the opioid crisis and COVID."
Looking forward, Ibáñez-Carrasco sees huge opportunity for the field of public health – providing practitioners are willing to embrace the upheaval.
"For public health schools, it's a golden opportunity on a silver platter," he says. "You can re-imagine everything. In fact, we must reimagine everything: learning, research, clinical practice and policy-making. All of it has been thrown into a blender. What a magnificent opportunity."
Dalla Lana