Queen Elizabeth scholar from U of T worked with an NGO in Tanzania
The opportunity to attend school is something that Tumaini Shoo has cherished. So when she went to Tanzania this past summer to work with six young women at risk, she was stunned by their reality.
"The thing that was so overwhelming for me was being with girls who can't go to school simply because they can't pay for it," she says. "I know it's a lived reality, but it's different when you're right there. You hear their stories. You're with these girls who are so motivated and want to pursue an education but just can't.
"That was eye-opening. I realized how privileged we are."
Shoo, who is finishing up a double major in international development studies and human and physical geography at U of T Scarborough, spent three-and-a-half months in Arusha, Tanzania, working with the non-governmental organization Green Hope. The opportunity came out of the Queen Elizabeth II Diamond Jubilee Scholarship program, which allows students to complete a paid internship at an organization in a commonwealth country that focuses on social impact, literacy, scientific research, education, or Indigenous issues.
Green Hope provides life-skills training and support for young Tanzanian women who lack education or economic opportunity in an effort to deter them from taking up risky livelihoods, such as prostitution.    
The students, ranging in age from 16 to 19, are taught English, computer skills, sexual education, nutrition, entrepreneurship and business planning.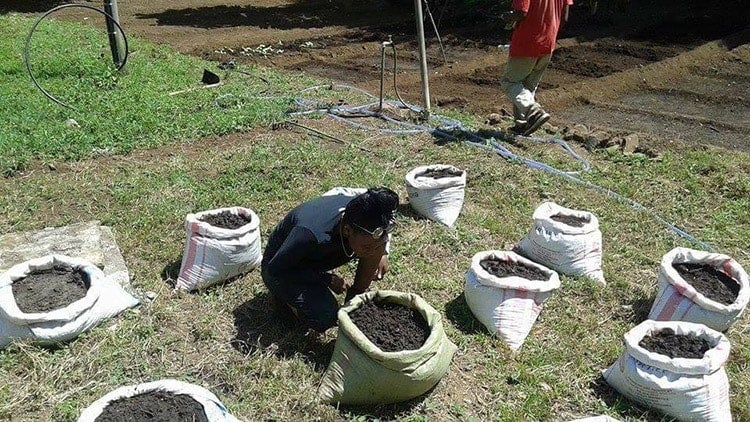 Tumaini Shoo says she would like to continue with hands-on work in the development field (photo courtesy of Tumaini Shoo)

Shoo's role with Green Hope was multi-faceted. As an economic empowerment officer and program coordinator, she helped compile lesson plans, scheduled lesson times and travel needs, and documented the curriculum for future use by the young women.
She explored with them a number of business ideas, including becoming a tailor or starting up a business collective in agriculture or jewellery-making using Masai rubies. She also supported home-based and socio-economic programs, such gardening and computer literacy.
"While we're not providing them with money, we are providing the girls with a safe space where they can build a social network and learn useful skills," says Shoo. "We also hoped to build their confidence in themselves so they could share the information they are getting from us in their homes and their communities."
Shoo's letter of reference for the scholarship was written by Adam Martin, an assistant professor in U of T Scarborough's department of physical and environmental sciences.
He says Shoo was a perfect candidate because of her interest in environmental sciences and her desire to learn about the social and cultural context in which her placement was taking place.
He says the value of these programs is second to none because they provide context to seemingly simple issues.
"In Tumaini's instance for example, it is critical to understand that environmental concerns don't always play out as simply as they may appear to in textbooks," he says. "Specifically, it's crucial to learn how context-specific experiences with local environments shape how environmental concerns are actually addressed."
Shoo says she tries to keep in touch with the group of Tanzanian women to see how they're progressing, and she hopes her continued support inspires them to keep pushing for positive change in their lives.
The internship has also helped her figure out what she wants to do after she graduates.
"I loved the work I was doing there, and I do think that I want to pursue the practitioner part of development where you're working directly with people," she says. "You may not be doing research, but you're using the research that is there to help you in those moments of providing some sort of developmental assistance."