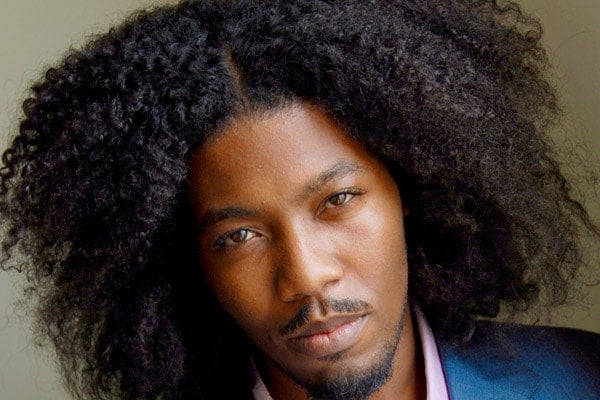 Professor Christian Campbell at the Cultural Olympiad
Renowned poet represents The Bahamas
University of Toronto Professor Christian Campbell, a writer of Bahamian and Trinidadian heritage, is in London England to represent The Bahamas at the Poetry Parnassus - part of the Cultural Olympiad for the 2012 Olympic Games.
He joins more than 200 poets from across the world in London for what is being called the biggest international gathering of poets ever, with rappers, storytellers and poets reading their work in more than 50 languages.
Campbell, who studied at Oxford University as a Rhodes Scholar and received a PhD at Duke University, won the 2010 Aldeburgh First Collection prize for his collection Running the Dusk  and was shortlisted for the 2010 Forward Poetry Prize for the Best First Book in the UK. His teaching and research interests include Caribbean literature; black diaspora literatures and cultures; cultural studies/popular culture; poetry/poetics; post-colonial theory; and creative writing.
Campbell's reading takes place at the Royal Festival Hall  Wednesday June 27.
Writer Anjum Nayyar spoke with Campbell before he left for London; click on the image at right to hear the interview.