President Gertler on how U of T can prepare students for the 'fourth industrial revolution'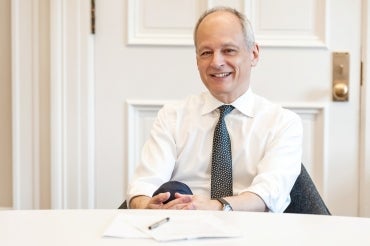 In an era where artificial intelligence and automation are becoming commonplace, "how can we educate our students to be ready for the disruptive changes brought by the fourth industrial revolution," asks University of Toronto President Meric Gertler in an interview with the Korea Herald.
The answer, he says, is to prepare them to be resilient and to strengthen competencies they can use throughout their career, which include: "capacities for communication, creative problem-solving, teamwork and emotional intelligence." 
President Gertler spoke with the Seoul-based publication during a recent trip to Korea about the intersection of technology and education. In the article, he calls himself a "techno-optimist."
"The history of technological development shows that the very forces that disrupt the economy also create new employment opportunities and whole new industries that we can't predict," he says.  
UTC