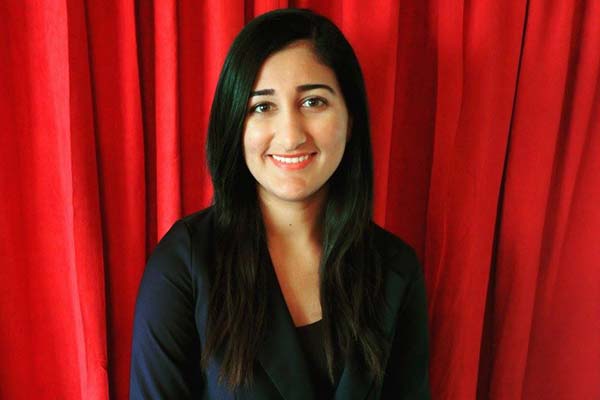 Post-apocalyptic life and medieval plays: alumna recognized twice by global Undergraduate Awards
Eight U of T alumni have been named to the Highly Commended list at this year's Undergraduate Awards – an international competition inviting top students from around the world to take part at its Global Summit in Dublin starting November 10.
But only one grad, Roshaan Wasim, was Highly Commended in two separate categories for literature.
To make it into the 'Highly Commended' category a student's academic paper or research must be ranked in the top 10 per cent of more than 5,000 submissions. The competition is open to students in their final or penultimate year of studies.
Over the years, U of T students have regularly numbered among this elite group.
This year's finalists and their categories are:
Raghav Singal - Engineering and Built Environment
Dominic Liao-McPherson - Engineering and Built Environment
Xiyu Liu - Engineering and Built Environment
Misha Boutilier - History
Ira Halpern - Literature Pre-1710
Roshaan Wasim - Literature Pre-1710 & Literature 1710-Present
Dean McHugh - Philosophy & Theology
Winnie Lieu – Psychology
More stories featuring the great work of other Highly Commended alumni are still to come…
---
Tell us about your papers.
My paper recognized in the "Literature Pre-1710" category proposed a new reading of the 15th century East Anglian Croxton Play of the Sacrament based on an examination of the context and placement of four invocations of Islam's Prophet Muhammad throughout the play. These invocations had largely been dismissed by scholars thus far as an ignorant conflation of Islamic and Judaic beliefs on the part of the playwright.
I got interested in this topic after noticing the invocations were placed at very specific junctures in the play which seemed to contribute to its overall meaning rather than merely being "mistakes" committed by the playwright. 
My second paper, recognized in the "Literature 1710-Present" category, examined the effects of climate change in the Anthropocene – a proposed geological epoch marked by drastic changes in the Earth's environment and atmosphere due to human activity.
I argued that effects of the Anthropocene are clearly perceptible in society and literature as humans are forced to confront the idea that, for the first time in human history, there may be no future for humanity.
My paper proposed that fictional post-apocalyptic scenarios can help develop a framework to recognize the legal right of unborn generations to survive, which, while not sufficient, is certainly necessary if humanity is to survive the Anthropocene.
I became interested in this topic after reading about several landmark legal cases in which judges around the world stopped deforestation projects by specifically citing the right of future generations to survive in centuries to come.  
What's next for you?
I'm currently applying to law schools both in Canada and in the States. Although it's a little early to know specifically which area of law I want to pursue, I would eventually like to work in international law, specifically, working with refugees, migrants, and immigrants.
Any supporters at U of T who helped you along the way?
Both of my essays were written in courses with phenomenal professors – Professor Matthew Sergi and Professor Phillip Dickinson. Throughout the semester, as I was working on my papers, I really appreciated their enthusiasm for the subject matter, their guidance, and their ability to encourage amazing dialogue between me and my fellow classmates.