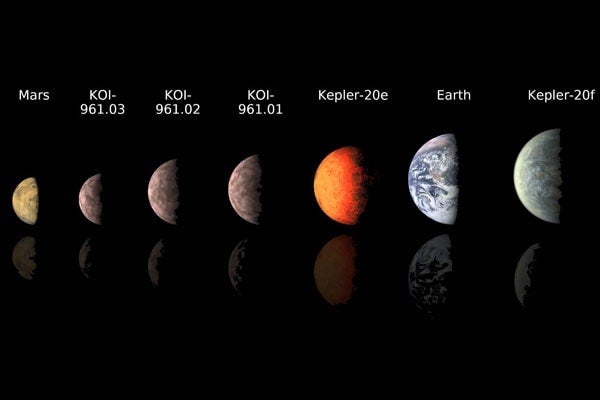 Planet Days: the Centre for Planetary Science
In his welcoming speech at the October 18th inauguration of the new Centre for Planetary Science at the University of Toronto Scarborough, Associate Professor Kristen Menou singled out Professor Charles Dyer to thank, as he had been working toward this day for a decade. But Dyer was not there to hear the remarks — he was teaching a class. 
 
The story of the University of Toronto's new Centre for Planetary Science begins and ends with Dyer's commitment to undergraduate teaching, and his determination to sow a critical mass of research collaborators that would take root and grow.
In 2002, with the classic areas of physics and astrophysics research well-established on the downtown campus, Dyer focussed on a new, exciting specialty emerging with the discovery of exoplanets. The naturally interdisciplinary speciality — known as planetary science — was an organic fit for Scarborough's combined department of physical and environmental science. It also allowed for economizing:  "I like getting two for the price of one," Dyer said, chuckling. "If we hire the right person, he (or she) can support the planetary science group as well as chemistry and environmental science."
He pitched the discovery of exoplanets to Scarborough's leadership as a historic paradigm shift in humanity's view of itself. 
"No longer could we argue that we were clearly unique," says Dyer (pictured right). "The universe is more exciting than us. We haven't yet found life but it still means it's no longer an anthropocentric view of ourselves."
With the backing of UTSC's principal and dean, Dyer assembled a stellar team of faculty, including: Pavel Artymowicz, a planetary astrophysicist interested in orbital dynamics and gas dynamics in planetary systems; Julian Lowman, who studies the interior structure and dynamics of terrestrial planets; Diana Valencia, a Sagan NASA Fellow at MIT with a specialty in low mass, solid planets; Hanno Rein, whose diverse research interests range from planet formation to  planet migration to code development; and Kristen Menou, formerly a tenured associate professor of planetary science at Columbia University working on accretion disks out of which stars and planets formed.
At the Centre's inauguration October 18, retired astronaut and Liberal MP Marc Garneau gave the keynote address and Kristen Menou, the Centre's inaugural director, declared the launch day the first CPS 'Planet Day.'
Dyer plans to attend the Centre's second 'Planet Day' on Wednesday, December 4 and says he's looking forward to chatting with other researchers, viewing their posters, and attending seminars by leaders in the field, including: Cornell University's Joseph  Burns on "Some New Things about Saturn's Rings"; Andrew Howard of the University of Hawaii on "Earth-sized Exoplanets"; and U of T's own Kim Strong on "Millibars on Mars: Exploring the Atmosphere of the Red Planet."
Alison Rose is a writer with the Canadian Institute for Theoretical Astrophysics at U of T.