Pioneering health researcher Alan Bernstein receives U of T honorary degree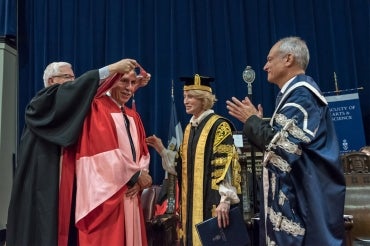 As a scientist, Alan Bernstein has made critical and pioneering discoveries in stem cell research, cancer therapy and HIV treatment. But his influence transcends the impact of his academic achievements, as he is also credited with helping lead the transformation of interdisciplinary research in Canada as a research administrator.
An alumnus of the University of Toronto, Bernstein has published more than 225 papers, many of which are considered foundational works in the study of blood cell formation, stem cells and cancer.
He has held leadership roles in numerous Canadian and international research institutions and has served as the president and CEO of CIFAR (the Canadian Institute for Advanced Research) since May 2012.
His contributions to science and research have been recognized with an array of honours, including Officer of the Order of Canada and a place in the Canadian Medical Hall of Fame.
For his "leadership of major Canadian and international research institutions" and his promotion of collaborative research that has "enriched the field of medicine," Bernstein will receive a Doctor of Laws, honoris causa, from U of T on Tuesday.
"I am truly honoured to be recognized in this way by the university where my career started," said Bernstein in a press release issued by CIFAR.
Watch Alan Bernstein deliver his remarks:
Born in Toronto, Bernstein graduated with a Bachelor of Science (Honours) in mathematics and physics from Innis College at U of T in 1968, receiving the James Loudon Gold Medal in Physics.
After completing his PhD at U of T under the supervision of stem cell pioneer James Till, he went on to do his post-doctoral training at the Imperial Cancer Research Fund in London, where he carried out some of the earliest research on cancer-causing genes.
Bernstein became a member of the Lunenfeld Tanenbaum Research Institute in 1985, becoming its director of research less than a decade later. His laboratory made crucial discoveries on the cellular basis of cancer, with Bernstein training and mentoring several graduate students and post-doctoral fellows.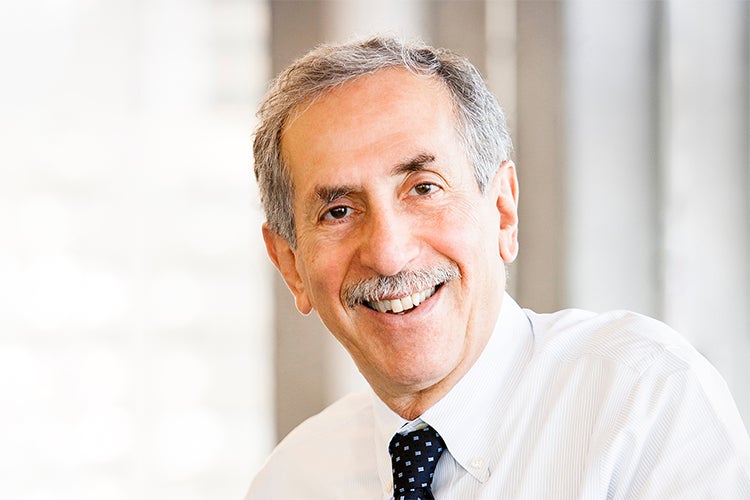 (Karen Whylie/Coyote Photos)

In 2000, Bernstein was named the founding president of the Canadian Institutes of Health Research (CIHR), where he oversaw a three-fold increase in Canada's budget for health-care research and made a concerted effort to champion women and younger scientists. His seven-year stint at CIHR is credited with re-invigorating Canada's health research community.
After serving as executive director of the Global HIV Vaccine Enterprise in New York, Bernstein became president and CEO of CIFAR.
Bernstein said in the CIFAR press release that U of T graduates have a vital role to play in tackling the most pressing challenges of the day.
"There has never been a time when young people, and research that crosses boundaries of discipline and country, have been more important than right now," he said.
"As Canada's most research-intensive university, U of T has a central role to play in addressing the global challenges of the 21st century."
UTC