In photos: Lieutenant-Governor Edith Dumont meets Indigenous leaders at Massey College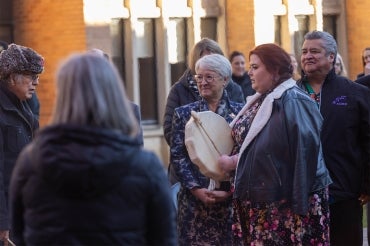 In her first official event as lieutenant-governor of Ontario, Edith Dumont paid a visit to Massey College at the University of Toronto to attend a ceremony honouring the enduring treaty relationship between Indigenous Peoples and the Crown. 
Joined by her husband and children, Dumont took part in an outdoor ceremony before making her way inside for a viewing of the chapel with Indigenous leaders. 
Creative producer Lisa Lightbourn was there to capture the event: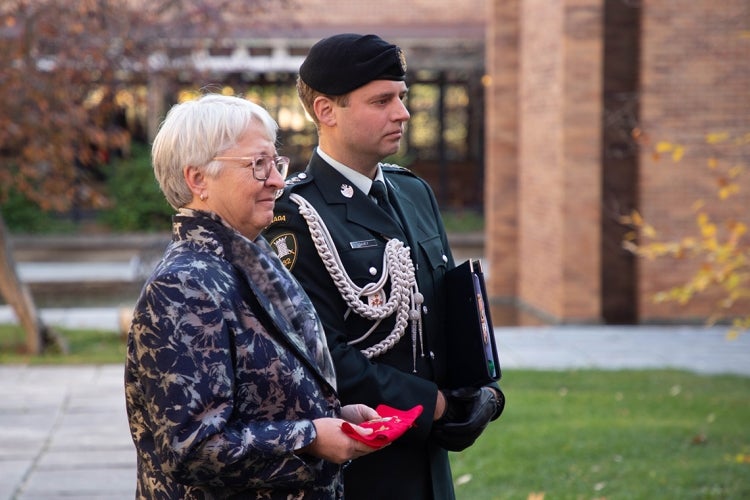 Dumont presented a tobacco pouch to Elder Garry Sault of the Mississaugas of the Credit First Nation as part of the ceremony.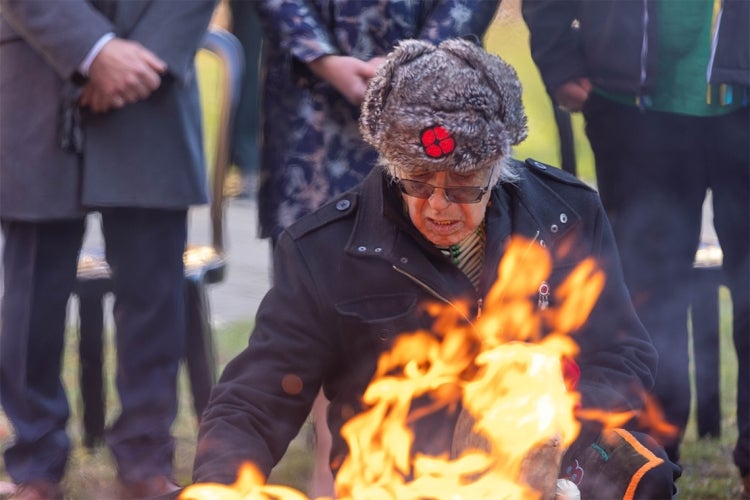 The ceremony began with the lighting of a sacred fire, followed by a song from Elder Sault.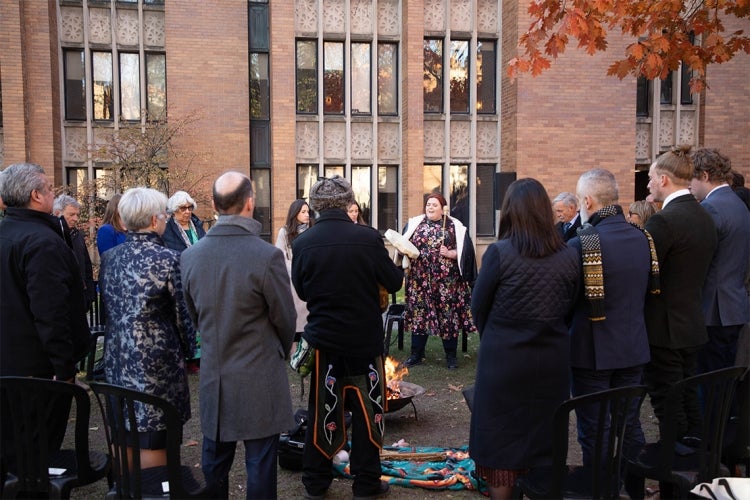 Attendees joined in a circle around the sacred fire.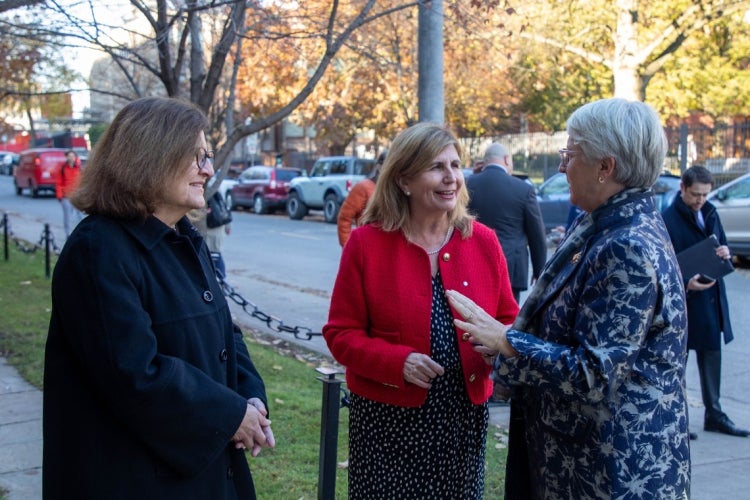 Left to right: Anna Kennedy, chair of U of T's Governing Council, and Nathalie Des Rosiers, principal of Massey College, welcomed Dumont as she arrived.
UTC