PhD student fabricates biomaterials to help repair hearts, eyes and muscles
Chantel Briana Campbell says she was drawn to engineering because it allows her use creativity, science and the application of technology to address real-world challenges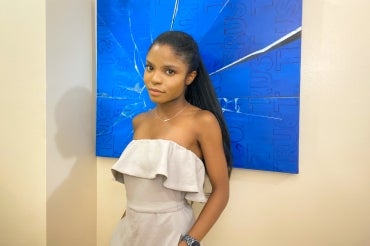 Chantel Briana Campbell has always had a deep dislike for the question, "What do you want to be when you grow up?"  
For Campbell, who was born in Jamaica and spent her childhood in Toronto's Rexdale neighbourhood, the question was too limiting – she never had just one answer.   
"I knew that I wanted to be a fine artist and medical scientist," says Campbell, who is now a PhD candidate in biomedical engineering at the University of Toronto. "Additionally, the fields of psychology and linguistics have always intrigued me. Growing up, I also had a passion for building things and creating atypical structures."    
Her undergraduate research pursuits highlighted her diverse interests – she completed four independent thesis projects focused on addiction psychology, contemporary fine arts, multiethnolect enregisterment and neurolinguistic development.  
"My next step needed to be something multifaceted. I eventually realized that engineering was the ideal path for me. Its interdisciplinary nature encompasses creativity, science and the application of technology to address real-world challenges," she says.   
"This resonates deeply for me because I've always been able to view challenges from multiple perspectives and as opportunities for growth and innovation."  
Outside of academia, Campbell pursues fine art – specifically painting, sculpture and installation. Being a practicing artist and engineer simultaneously is a challenge she finds deeply rewarding, she says. 
Campbell is one of three 2023 recipients of the Indigenous and Black Engineering and Technology (IBET) Momentum Fellowships, along with fellow graduate students Raylene Mitchell and LaShawn Murray. Fellows receive financial support, mentorship, training and networking opportunities to reduce the systemic barriers for their entry into academia.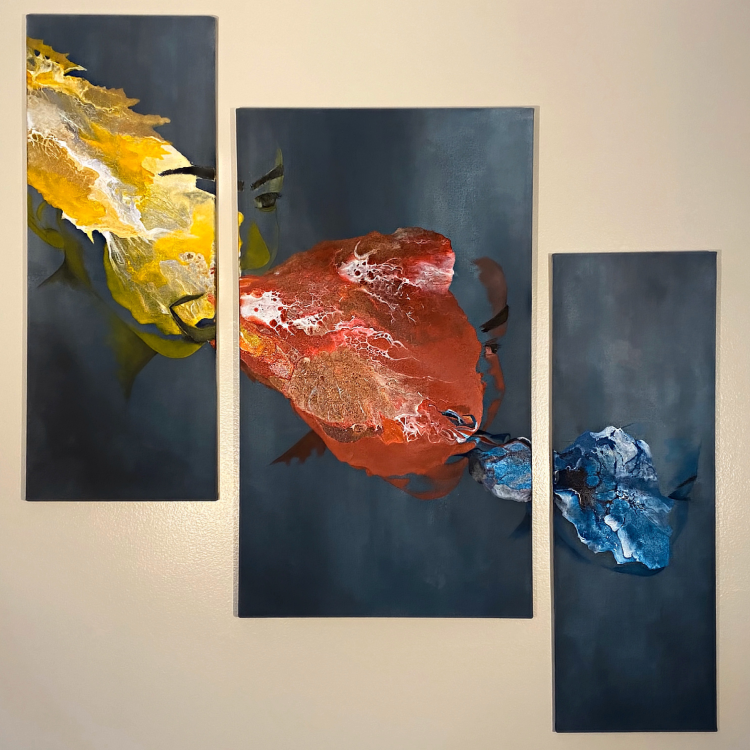 Since pivoting to biomedical engineering for her graduate studies, Campbell has worked under the supervision of Axel Guenther, a professor in the department of mechanical and industrial engineering with a cross appointment at the Institute of Biomedical Engineering.  
"My [master's degree] research was focused on engineering angle-ply and cross-ply collagen multilamellar composite biomaterials," Campbell says.  
"These multilayered tissues, which are found throughout one's body, are essential for vital physiological functions in the cardiovascular, visual and musculoskeletal systems."  
Campbell's PhD research is a continuation of her work with collagenous multilayered biomaterials and their atypical structures.  
"I can make multilayered tissues with layers as strong as standard plastic wrap and thinner than a human hair," she says.  
"If we continue on this trajectory, this technology could have applications in the cardiovascular system as vascular wall grafts, in the visual system as potential corneal stroma implants and as grafting for various tissues in the musculoskeletal system."   
While cardiovascular disease is the leading cause of death worldwide, Campbell says she is acutely aware that people from certain groups, such as Black and Indigenous populations, are at a higher risk of succumbing to disease complications and death.   
"Yet these groups are overwhelming absent from research development and implementation stages across institutions," Campbell says.   
This reality has further motivated her to progress in her field and explore her potential for engineering human tissues to repair damaged organ systems.   
"When I decided to pursue graduate studies, I knew I needed to work with someone who wasn't afraid to think outside the box – someone who would be OK with switching to a triangle or trapezoid," Campbell says. "And that is Professor Guenther. He has always supported my optimism.  
"Also, working at the Guenther Lab allows me to be immersed in both biomedical and mechanical engineering on a daily basis, which has been an unparalleled experience for me."  
Campbell says she especially honoured to be a recipient of the IBET fellowship and sees the support as a reminder that she is not alone in her journey.  
"I appreciate that U of T is making an effort to support Black and Indigenous scientists. This supportive community of scholars and researchers has nurtured my passion for engineering and provided me with invaluable mentorship and guidance," she says.  
"I hope that I can one day use my knowledge and expertise to make a valuable contribution to society and give back to my community." 
UTC