Pasteurizing breast milk inactivates SARS-CoV-2 virus, U of T study shows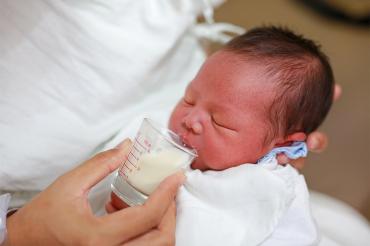 Researchers at the University of Toronto and Sinai Health have found that a common technique to pasteurize breast milk inactivates the virus that causes COVID-19, making it safe for use.
It's the first time the impact of pasteurization on coronaviruses in human milk has been reported in the scientific literature and the findings provide assurance for parents and families who use human milk banks to feed their infants.
Current advice is for women with COVID-19 to continue to breastfeed their own infants and it is standard care in Canada to provide pasteurized breast milk to very-low-birth-weight babies in hospital until their own mother's milk supply is adequate.
"In the event that a woman who is COVID-19-positive donates human milk that contains SARS-CoV-2, whether by transmission through the mammary gland or by contamination through respiratory droplets, skin, breast pumps and milk containers, this method of pasteurization renders milk safe for consumption," the authors write in their study, published last week in the Canadian Medical Association Journal.
The lead author on the paper was Sharon Unger, a professor of paediatrics and nutritional sciences at U of T and neonatologist at Sinai Health, who is medical director of the Rogers Hixon Ontario Human Milk Bank.
Unger said the current pandemic is a time for extra efforts to protect the supply of donated human milk, in part because formula was scarce and previous pandemics – notably HIV/AIDS – created major challenges for human milk bank supply.
The Holder method, a technique used to pasteurize milk in all Canadian milk banks (62.5°C for 30 minutes), is effective at neutralizing viruses such as HIV, hepatitis and others that are known to be transmitted through human milk.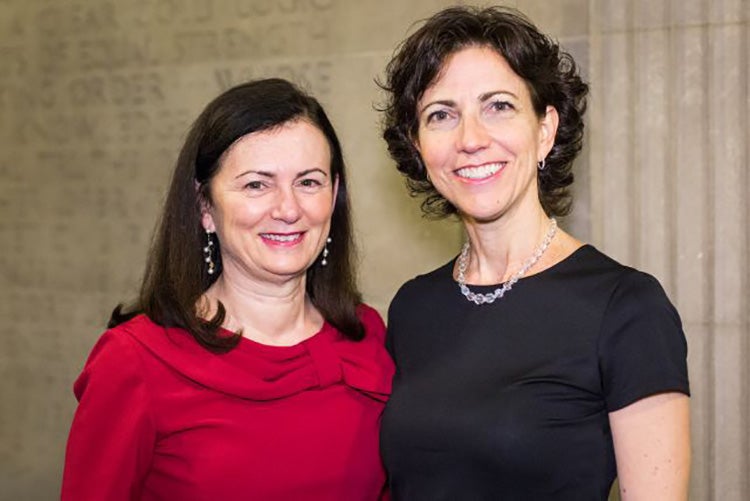 Professors Deborah O'Connor and Sharon Unger

In this study, researchers spiked human breast milk with a viral load of SARS-CoV-2 in U of T's combined containment level three unit and tested samples that either sat at room temperature for 30 minutes or were warmed to 62.5°C for 30 minutes. The virus in the pasteurized milk was inactivated after heating.
Interestingly, the virus in the unheated milk was also weakened, said Deborah O'Connor, the senior author on the paper who is chair of nutritional sciences at U of T and a researcher in the Joannah & Brian Lawson Centre for Child Nutrition.
O'Connor said this finding suggests some properties of breast milk may counteract the virus, and she recently received funding to pursue research on that topic.
More than 650 human breast milk banks around the world use the Holder method to ensure a safe supply of milk for vulnerable infants.
The research was supported by the Canadian Institutes of Health Research, and through the University of Toronto and the Temerty Foundation, which provided funding for enhanced capacity and operations of the university's combined containment level three facility during the COVID-19 pandemic. 
Medicine