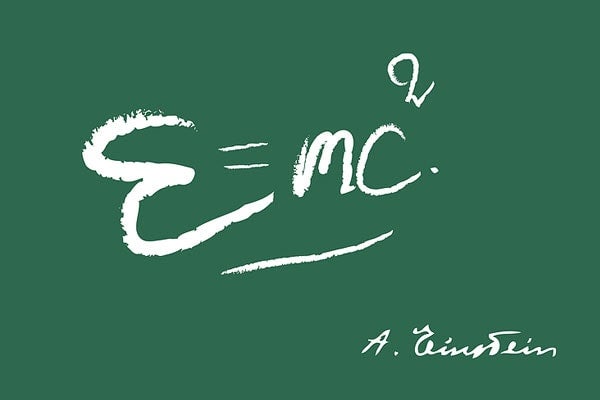 Ozin wins Albert Einstein Award of Science
Prestigious honour for one of the pioneers of nanotech
Chemistry professor Geoffrey Ozin has won the Albert Einstein World Award of Science. Given by the World Cultural Council, the award recognizes scientific and technological research that has brought benefit to humanity.
Ozin is recognized as one of the architects of the rapidly-emerging field of nanochemistry, the driver of today's nanotechnologies. He has pioneered studies of new classes of nanomaterials, mesoporous materials, photonic crystals and nanomachines. For example, his work on photonic crystals led to the creation of Opalux, a Canadian spinoff company that creates nanoscale structures that diffract wavelengths of light that are perceived as colour by the human eye. These structures allow the creation of low-cost, energy-efficient, full color displays that could have applications in advertising and electronic readers. The company is also developing quality control food packaging and labels that change colour when the contents are spoiled and user-interactive color-shifting materials ideally suited for the broad field of authentification, anti-counterfeit and tamper-proof devices.
"Nanotech initiatives around the world both in terms of research and in terms of industrial applications have been inspired and enabled by Professor Ozin's contributions to chemistry," said Professor Paul Young, U of T's vice-president (research), who nominated Ozin for the award. "This award is a wonderful recognition of his work. We are proud and fortunate to have him at U of T."
This award joins a host of others for Ozin, including the 2011 Royal Society of Chemistry Richard Barrer Award, 2011 Fellow of the Royal Society of Chemistry, 2010 Premier Discovery Prize for Natural Sciences and Engineering, 2005 NSERC Brockhouse Interdisciplinary Prize and the 2005 Alexander von Humboldt Senior Scientist Prize. He is a Distinguished University Professor, the highest rank U of T bestows upon its faculty members, and holds the Canada Research Chair in Materials Chemistry.
Ozin was selected for the Albert Einstein Award by an interdisciplinary committee of world-renowned scientists, among them 25 Nobel laureates.
"It is gratifying that the field of Nanochemistry is beginning to receive the recognition that it justly deserves," said Ozin. "It is the beginning of the nanomaterials food chain for many Fortune 500 companies and thousands of spinoff companies that have already produced more than 600 nano products on the market."