Ottawa names Canadian researcher as new chief science officer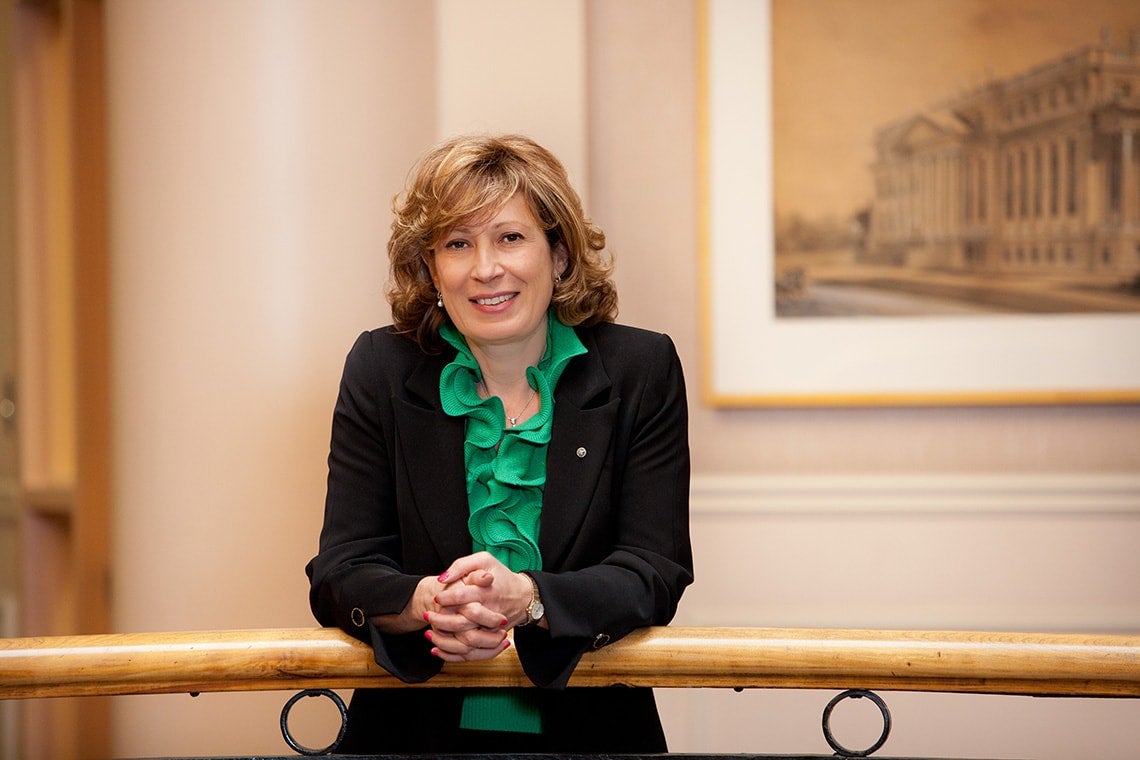 Mona Nemer, a University of Ottawa biochemistry professor, has been named Canada's new chief science officer by Prime Minister Justin Trudeau's government.
The prime minister made the announcement in Ottawa on Tuesday along with federal Science Minister Kirsty Duncan, and Nobel Prize Laureate Arthur McDonald.
 "Scientists need to have a voice," Trudeau said at the news conference.  "They need to be able to speak freely about their work because the work they do has the power to change the world . . . Our government is committed to supporting science and Canada's remarkable scientists."
Nemer, he said, has been passionate about science since she was one of the first young women to study science at her high school in Lebanon.
"On behalf of my government, I want to welcome her to her new role," he said to applause.
As chief science advisor, Nemer will report to both the prime minister and the science minister and is tasked with ensuring government science is publicly available, scientists can speak freely and scientific analyses are considered in government decision-making.
Nemer, who is the University of Ottawa's vice-president of research, is renowned for her work on the molecular mechanisms of heart development and function, particularly in relation to heart failure and congenital heart diseases.
"I'm taking this job to make a difference – and I intend to do so," she told the news conference.
"We scientists have an important role inside and outside our labs, like in engaging in knowledge exchange and in explaining science to the public, including to youth," Nemer added. "Let's all work together to make Canada a global leader in science."
The news comes as Canada's research community, including U of T, continues to press the federal government to implement all 35 recommendations made by Canada's Fundamental Science Review panel, led U of T President Emeritus David Naylor.
 Vivek Goel, U of T's vice-president of research and innovation, congratulated Nemer on her new post. "The University of Toronto looks forward to working with Professor Nemer as she advises cabinet on how to apply evidence-based research in their decision-making and as the government works on moving forward with the recommendations of the Review of Fundamental Science."
The creation of the position has been a top priority for Trudeau, who listed it at the top of his mandate letter issued to Duncan when his government assumed power in late 2015.
It also pre-dates the Naylor report issued by Canada's Fundamental Science Review panel in April. The panel found per capita federal investment in fundamental science has slumped in recent decades and recommended a set of sweeping changes.
Although the government has committed to acting on at least three of the recommendations, it has stopped short of promising to act on all 35, including a $1.3-billion boost in federal research funding over four years.
UTC