Ontario's menthol cigarette ban prompted smokers to quit: U of T study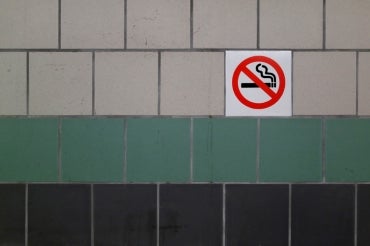 Ontario's ban on menthol, the minty cigarette additive, has encouraged more people to quit smoking, a University of Toronto researcher has found.
Although Canadians don't smoke menthol cigarettes in high numbers, the research by Michael Chaiton, an associate professor in the Dalla Lana School of Public Health, could add to the debate over banning menthol in the U.S., where large numbers of African-American smokers, in particular, use menthol cigarettes. That's because research shows that menthol smokers are less likely to try quitting than other smokers – and long-term success in quitting generally depends on the number of attempts made.
The results of the U of T study were recently published in the BMJ Journal Tobacco Control.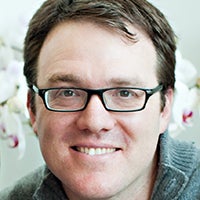 "We found a substantial impact on the behaviour of menthol smokers, particularly those who were daily users," says Chaiton (left), who works in the school's epidemiology division and Office of Global Public Health Education & Training.
"For some people, menthol is incredibly important to maintain their addiction – that's why it was put there in the first place."
Ontario banned menthol-flavoured tobacco products in January 2017. Chaiton's survey of almost 1,000 smokers found that 63 per cent of daily menthol smokers tried to quit in the year after the ban, compared with 43 per cent of non-menthol smokers. He concluded that banning menthol is an effective way to encourage a particularly entrenched group of smokers to try quitting.
"People who don't have access to menthol have a difficult time landing on another brand: some are too strong, some too weak," Chaiton notes. "And because the menthol makes it easier to smoke, new smokers will use it as a gateway."
In Canada, 25 per cent of smokers use menthol occasionally, but only two-to-four per cent use it exclusively. In the U.S., by contrast, menthol amounts to one-third of cigarette sales, with almost 90 per cent of African Americans preferring menthol, according to the Centers for Disease Control and Prevention. A 2013 study suggested 633,000 American lives could be saved if the U.S. government bans menthol – a move currently under consideration.
"Menthol users smoke fewer cigarettes a day, possibly because it makes the nicotine more bioactive, so it's cheaper for lower income people," says Chaiton, adding that there are also genetic differences between people who find menthol appealing and those who find it off-putting.
Since the Ontario ban, daily menthol smokers have tried to quit twice as often as they had before the ban, says Chaiton, and, importantly, the ban stopped people from taking up menthol cigarettes in the first place. 
"There were people who found ways to continue to use menthol, but people didn't flock to buy new sources of contraband."
Dalla Lana