Online portal to connect U of T undergrads with research opportunities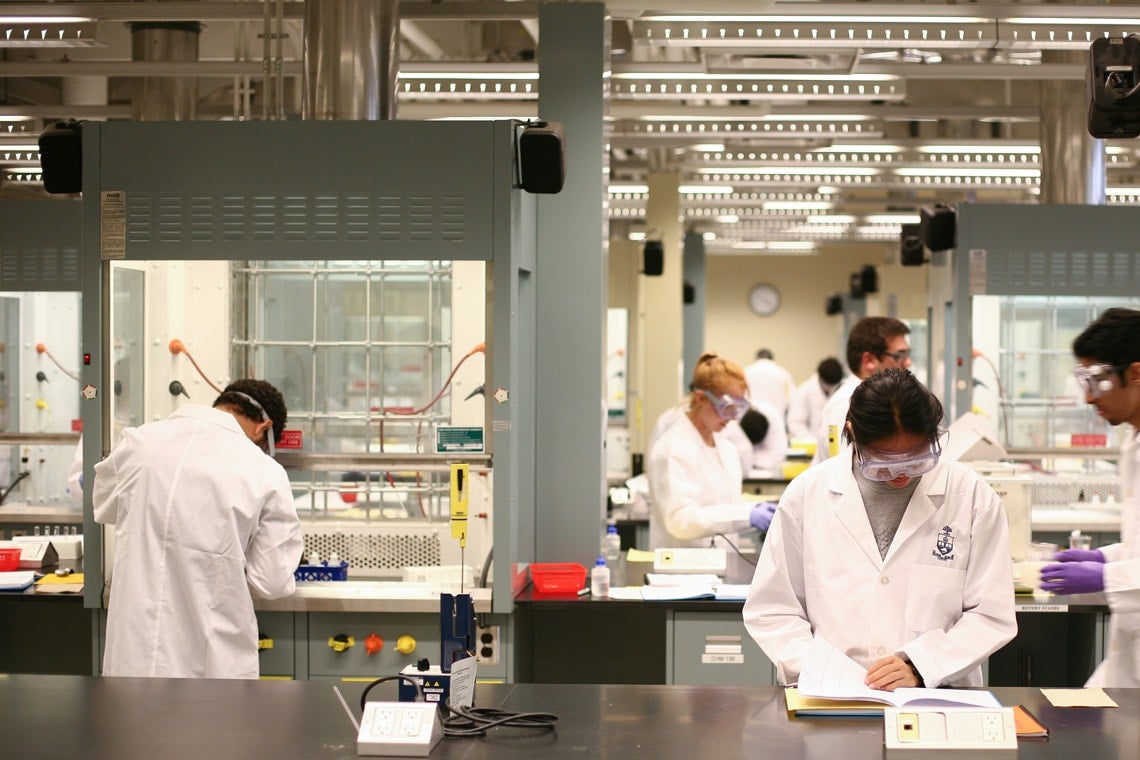 Are you a first-year undergrad wondering whether you can do research? Or, maybe you're a life sciences major who wants to study music therapy for cancer patients? 
In an effort to connect more undergrads with all kinds of research opportunities – including interdisciplinary projects – the university is launching an online portal this spring that helps students find research positions both at U of T and affiliated institutions. 
The research catalogue will be housed at the Career Learning Network, offering students a one-stop shop for research. Type in a department or field of study, and the system will generate a list of professors and research positions, both paid and unpaid.
"As a research intensive university, we want to promote research opportunities to our students, especially undergraduates," said Susan McCahan, vice provost of Innovations in Undergraduate Education. "The portal supports access to research projects by creating a way for students to search for opportunities in their fields of interest. The university is a leader in research, and this is an opportunity to improve student access to research positions that will support and develop their critical thinking and inquiry skills."
U of T is one of a handful of universities in North America that will have a catalogue of this kind, especially a database that not only offers research positions in the sciences, but also in the humanities.
And there's a demand for this. The National Survey of Student Engagement, which polled students in Canadian and American universities, found that 26 per cent of undergraduate students reported that by fourth year they had engaged in research with a faculty member. 
But through focus groups, U of T administrators learned that it's not always easy navigating the system. Students find it difficult to find research positions, not knowing where to begin or which professors to approach. 
Case in point, there's currently 56 online sites that students can scroll through to look for U of T research opportunities.
The portal will also help the university reach out to under-represented students, including Indigenous students or those who are the first in their family to go to college.
"We are looking at ways to scale up the research opportunities available to undergraduate students and also to reach international students and first-in-family students who may not know how to navigate the institution to find research opportunities," said Heather Kelly, senior director of Student Success. "Another advantage of the catalogue is it also allows both faculty and students with interdisciplinary interests to find each other. It speaks to the university's efforts to encourage interdisciplinary and diverse research teams."
U of T's portal comes out of a model developed, tested and implemented at U of T Scarborough last spring. 
"We have 100 institutional opportunities in the database and half of our faculty have profiles in the catalogue," said Ruth Louden, a career counsellor at the Scarborough campus. "From the feedback that we've gotten from focus groups and anecdotes, there's definitely an interest. The competition for research opportunities is intense. This is just a lightening of burden for students about what is out there."  
Students will be able to access the information from their own laptops. 
For now, the Career Centre is busy getting faculty members to fill out bios, detailing their research interests and what opportunities they may have through work study or summer volunteer positions. Professors can list prerequisite courses and job skills, and they can let students know what's the best way to apply or approach them about research projects.
In March when the portal opens, students will be able to access and apply for positions at the St. George and Scarborough campuses, and affiliated institutions. Eventually, the university hopes this will be a tri-campus catalogue.