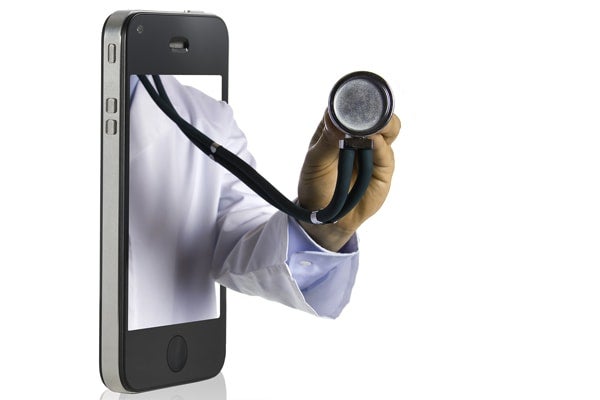 New mobile app helps give neonatologists the full picture
A first-of-its-kind mobile application developed by U of T professors is giving neonatologists quick and reliable guidance when undertaking cardiac assessments on newborns.
And it's available free from iTunes.
Developed by Dr. Patrick McNamara of the departments of Paediatrics and Physiology and The Hospital for Sick Children (SickKids) and Dr. Afif El-Khuffash of the department of Paediatrics and Mount Sinai Hospital, the application serves as portable reference guide. 
It's designed for staff and trainee neonatologists who are performing Targeted Neonatal Echocardiography (TnECHO) ultrasounds on the hearts of newborns - tests that aid in clinical diagnosis.
 
"As a test, TnECHO is transforming our approach to neonatal care," says McNamara. "It gives us more accurate information and empowers us to make the right clinical decisions for our newborn patients, faster."
 
TnECHO provides real-time information on the performance and function of the cardiovascular system and provides more insight than clinical signs, such as heart rate and blood pressure that neonatologists have traditionally relied on.
McNamara and El-Khuffash noticed a need for a more portable reference guide while working in their own practice.
"We were relying on heavy and expensive reference books and CD-ROMs to help us perform echocardiography because those were the only things available," says El-Khuffash. "It didn't allow for easy point-of-care assessments. We needed something mobile, but comprehensive."
 
They stress that the app is to be used in conjunction with formal echocardiography training.
"With the app, neonatologists can quickly reference the steps to obtain the right ultrasound images and information to guide them in their cardiac assessment," says McNamara.
 
The TnECHO app will also allow neonatologists to easily keep up to date with the latest echocardiography practices by downloading updates directly to their mobile device.
 
The echocardiography training and clinical guidelines which the TnECHO app is based on were developed by Associate Professor Dr. Luc Mertens, a cardiologist at SickKids, with McNamara and other international experts within the field. A plan is underway to expand the application to help aid in other newborn assessments.