New book by U of T law professor Kent Roach examines the injustice of wrongful convictions in Canada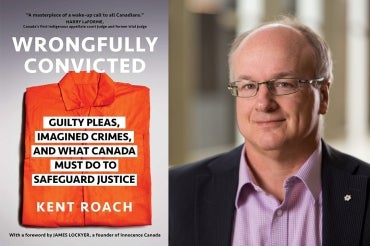 Kent Roach, a professor in the Faculty of Law at the University of Toronto, has spent decades sounding the alarm on wrongful convictions in Canada.
His new research underlines the dangers of wrongful convictions based on false guilty pleas or imagined crimes that never happened.
"In judgments, the courts recite 'the facts' – but sometimes the legal system gets 'the facts' wrong, and the wrongfully convicted and their families suffer as a result," Roach says.
His latest book – Wrongfully Convicted: Guilty Pleas, Imagined Crimes, and What Canada Must Do to Safeguard Justice – bookends his trilogy on Canada's criminal justice system with previously published books on Canadian policing and the case that saw Gerald Stanley acquitted in the 2018 killing of Colten Boushie.
All three books, published in the span of less than five years, strongly advocate for policy change and reform.
Roach's 2019 book Canadian Justice Indigenous Injustice was shortlisted for the Shaughnessy Cohen Prize for political writing. And Canadian Policing: Why and How It Must Change, published last year, was a finalist for both the Balsillie and Donner prizes for public policy books.
His books also grapple with injustice towards Indigenous people in Canada's justice system.
"Wrongful convictions affect the so-called 'usual suspects' – and in Canada, the 'usual suspects' are too often Indigenous, racialized, socio-economically marginalized or suffering with mental health challenges," Roach says.
Another thread in his work is the necessity of police reform. He says police can still use aggressive and deceitful ways of questioning suspects that are not always prohibited by judicial regulation of police interrogation techniques.
Roach adds that one of the lessons to be learned from Wrongfully Convicted is that police should not be so aggressive when interviewing people who are vulnerable, have cognitive challenges, or are suffering from addiction or mental health issues. He notes that police need to consider alternative suspects and be aware of stereotypes that associate groups and individuals with crime. 
"Police are subject to a very natural human tendency of zeroing-in on a suspect and interpreting evidence so that it confirms the suspect's guilt – while disregarding evidence that points in another direction, such as an alternative suspect," he says.
Though not perfect, computerized case-management tools can help, Roach says, adding such tools are currently underutilized but can provide case-linkage and analysis to help guard against tunnel vision or confirmation bias.
"If we wait for the courts to correct these errors, it's too late. The courts alone cannot produce good policing."
In 2007, Roach was appointed research director of Ontario's public inquiry into systemic concerns in pediatric forensic pathology in the wake of revelations that former forensic pathologist Charles Smith had performed flawed child autopsies that resulted in wrongful convictions.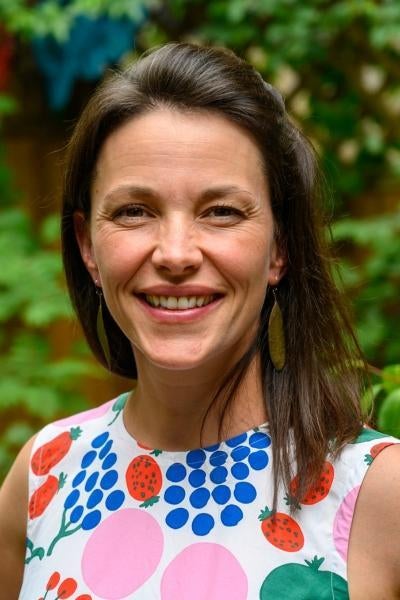 In Wrongfully Convicted, Roach revisits the cases that were the result of Smith's misleading forensic evidence. A section of the book examines 'imagined crimes' that never happened – such crimes constitute one-third of the wrongful convictions recorded in the Canadian Registry of Wrongful Convictions that Roach co-founded with Métis lawyer Amanda Carling, a 2012 graduate of the JD program at U of T's Faculty of Law.
Roach and Carling co-taught a seminar on wrongful convictions at U of T, which led to the development of the registry. 
"Smith had suspicions directed towards young, single mothers and racialized men. The system, which is designed to be a check on mere suspicions, didn't stop Smith's," Roach says.
He notes there are more recent cases of 'imagined crime' wrongful convictions. In fact, three more cases involving such imagined crimes will soon be added to the registry with the help of U of T JD alumni Jessie Stirling, Joel Voss and Sarah Harland-Logan.
The registry was launched this past February with 83 cases. The three new cases will bring the total to 86 – two cases involved Black parents wrongfully convicted in the death of their child and another case of a woman with intellectual challenges who is unhoused.
Roach explains that both the registry and his new book are designed to raise awareness that wrongful convictions are not just a historical or U.S. problem. 
"I want Canadians to know that we too have problems in our criminal justice system. The registry is just the tip of the iceberg," he says.
"The real question is, how large is the iceberg? We really won't know that until we have a better system than we do now."
Earlier this year, just days before the registry's launch, the federal government introduced legislation to create a federal commission to review potential cases of wrongful conviction.
Roach led the research on A Miscarriages of Justice Commission report in November 2021, which advocated for the creation of an independent federal commission to consider cases of wrongful conviction.
He says the announcement of a permanent federal commission to investigate allegations of wrongful convictions is an important next step in addressing the issue.
Roach notes that the proposed commission will need to be properly funded and staffed to be able to help people, and will need to be made aware of the realities of wrongful convictions – including false guilty pleas and crimes that never happened.
"We also need to find a way to compensate the wrongfully convicted more quickly and humanely for the terrible injustices done, in all our names," he says.
"It's a long, hard climb to reverse or remedy a wrongful conviction."
Faculty of Law