Munk School of Global Affairs teams with TIFF for sixth annual speaker series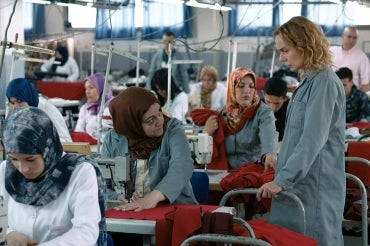 The University of Toronto's Munk School of Global Affairs and the Toronto International Film Festival, which begins today, are partnering for a sixth year to present the TIFF Speaker Series. This series offers audiences the opportunity to interact with filmmakers and scholars in extended discussions following each film's second public screening.
"TIFF is really Toronto at its very best, and it totally re-engages me with what makes the city great," says Robert Austin, associate professor at the Munk School's Centre for European, Russian and Eurasian Studies, who is participating in the series for the fourth time this year.

Austin will join director Hüseyin Tabak in discussing the German film The Legend of the Ugly King. "Film is a big part of my teaching so the chance to talk with a director and the public more generally is exceptional. I have already hosted discussions about truly powerful films that tell important stories about what is happening in Europe right now. This year's film is definitely one of those."
In The Legend of the Ugly King, Tabak explores the legacy of Yilmaz Güney – political dissident, convicted murderer and visionary Kurdish filmmaker – who directed the 1982 Palme d'Or–winning Yol from inside prison and died in exile just two years later.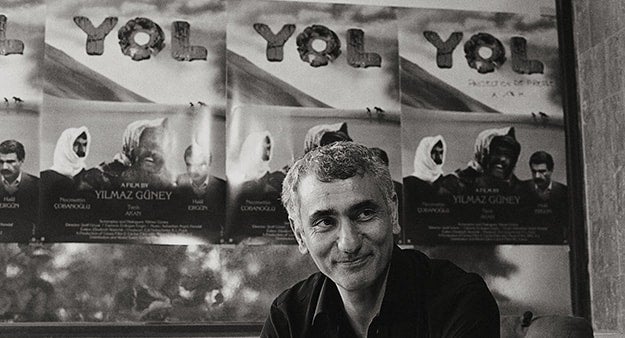 "The Legend of the Ugly King" explores the legacy of Yilmaz Güney, who directed the film Yol from inside prison. 
In addition to Austin, other featured Munk School speakers at the festival include:
Aisha Ahmad, assistant professor of political science at U of T Scarborough and co-director of the Munk School's Islam and Global Affairs Initiative, will join Iraqi-Dutch filmmaker Mohamed Jabarah Al-Daradji in a Q&A following the screening of his film, The Journey.
Al-Daradji returns to the festival with this tense and provocative political meditation about a would-be suicide bomber and the fast-talking train station attendant she takes hostage.
Joseph Wong, professor of innovation at the Munk School and professor of political science at U of T's Faculty of Arts & Science, will join French actor-director Gaël Morel for a Q&A after his film, Catch the Wind.
A middle-aged factory worker's life is upended when she follows her employer to Morocco, in the latest film from Morel.
Teresa Kramarz, director of the Munk One first-year foundation program, will take the stage with filmmakers Anjali Nayar and Hawa Essuman to discuss Silas, their latest documentary.
Nayar and Essuman profile the life and journey of Liberian activist Silas Siakor, a tireless crusader against illegal logging and a symbol of resistance for a new generation.
Munk School's founding director Janice Gross Stein will join director Matan Yair in discussing his documentary Scaffolding.
Torn between the teachings of his charismatic literature teacher and the expectations of his brash workman father, 17-year-old Asher must decide what sort of man he will become in Yair's feature debut.
The 42nd Toronto International Film Festival  runs to Sept. 17.
Munk School of Global Affairs