Meet four international students in the incoming U of T Engineering class

Residence move-ins, Frosh Week and the first plenary lecture from Faculty of Applied Science & Engineering Dean Christopher Yip: A long list of activities await more than 1,200 U of T Engineering students.
For many, that list also includes exploring Toronto for the very first time – about one in four come from outside of Canada.
Meet four international students from different parts of the world entering their first year at U of T Engineering.
---
Urvi Verkhedkar (pictured above)
Urvi Verkhedkar, a Pearson Scholar, is in chemical engineering. 
Her hometown is Kuala Lumpur, Malaysia.
Why U of T Engineering? I have a huge interest in sustainability, and U of T Engineering has so many cool courses and minors related to this area, as well as amazing research – quantum-dot solar cells, studies in urban environments – and extracurriculars: Blue Sky Solar Racing and Engineers Without Borders, to name a few. I feel that I'll get incredible opportunities to explore my interests in sustainability here.
First-year plans: I'm excited to be studying chemical engineering at U of T, and I'm hoping to pursue a minor in environmental engineering. During my first year, I'm hoping to join some engineering-related design teams to get some hands-on experience, though I'm not sure which. I'm definitely looking forward to trying clubs that get me outdoors, such as mountain biking or the Iron Dragons.
Future goals: After I graduate, I'd like to be involved in a sustainable technology startup, possibly in recycling or eco-friendly manufacturing.
Santiago Gomez Montenegro
 
Santiago Gomez Montenegro, a Pearson Scholar, is in materials science and engineering.
His hometown is Panama City, Panama.
Why U of T Engineering? I am ecstatic about starting school here because in addition to countless prospects for professional and academic development, the university is at the heart of the city, with great sporting facilities, and an environment that fosters diversity and community-building.
First-year plans: During my first year, I plan to get involved in engineering student clubs, and to search for work and research opportunities. I'm also looking forward to making friends and playing soccer.
Future goals: After I graduate, I would love to be at the forefront of technological innovations in materials design. I aspire to take developments in the field beyond a laboratory and into a business setting where they can be converted into beneficial products.
Sofia Karter Lopez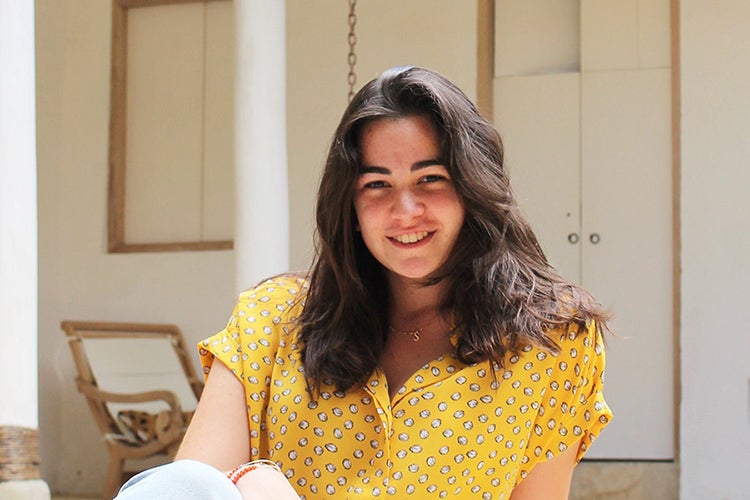 Sofia Karter Lopez is in engineering science. 
Her hometown is Santo Domingo, Dominican Republic.
Why U of T Engineering? Engineering at U of T is among the best in the world and the unique engineering science program really drew me in, as I'll get to learn about all the engineering disciplines and then choose which one I want to specialize in.
The PEY Co-op program was also important to me as it will make it easier for me to start working once I graduate. And of course, being in such a diverse and vibrant city like Toronto is a big plus.
First-year plans: The first thing I plan to do is start auditioning for musicals! I want to see if I can join any dance classes or clubs and maybe something related to photography, as that's something I've been doing for several years now.
Future goals: I hope to have a career in the engineering field but for now, I'm excited to live in a new place, meet new people, learn new perspectives and discover new ways of seeing things. For the first time I will be studying and learning about exactly the things that I've always really cared about.
Joel Biju Thomas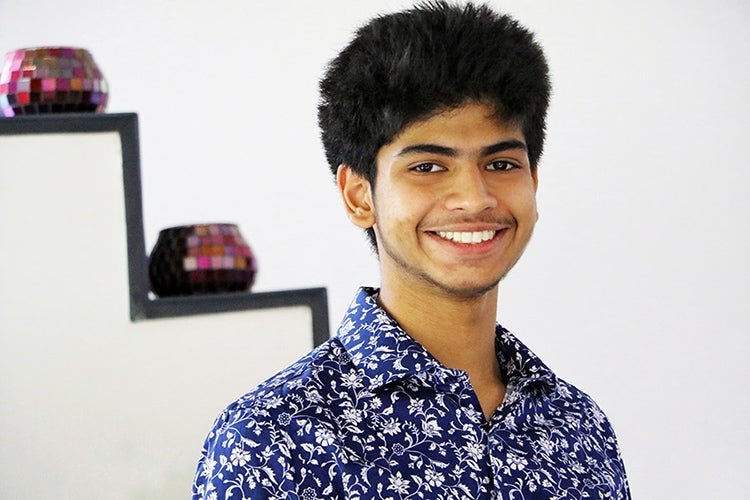 Joel Biju Thomas is in engineering science.
His hometowns are Kerala, India and Kampala, Uganda.
Why U of T Engineering? I chose U of T Engineering for the new machine intelligence major in engineering science.
First-year plans: I want to learn more about programming. Also, I plan to explore and participate in different clubs – maybe photography and different athletic clubs. I'm looking forward to Frosh Week, meeting new friends and moving into residence.
Future goals: I want to pursue graduate studies in machine learning.
Engineering