Meet five impressive graduating students who got the most of their U of T experience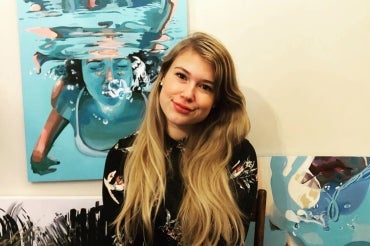 As this fall's convocation comes to an end, we introduce you to five students who have made the most of their time at the University of Toronto.
 Natasha Malik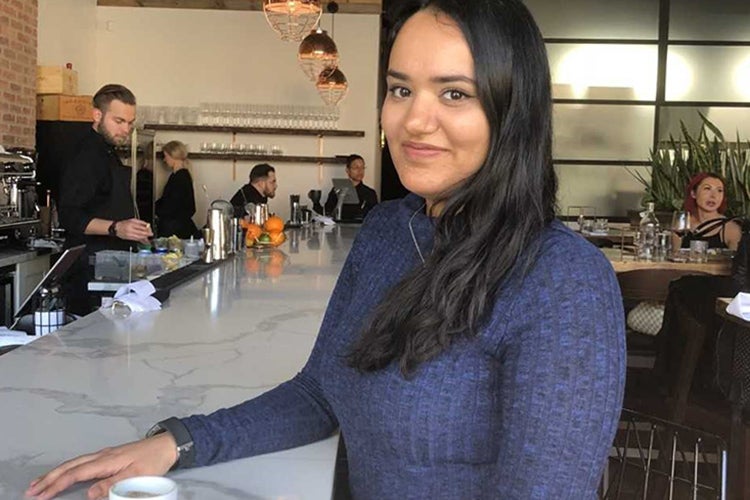 Natasha Malik originally wanted to specialize in a science field, but that changed when she took some elective courses in the humanities. In the end, Malik split the difference – graduating this week with a bachelor's of science degree, with a double major in English and health and disease.
"I like arts and I like sciences, so I really liked that I could do both with my degree," she says.
Malik, a University College student, took advantage of many of the opportunites the university offers, taking on student leadership roles and building an impressive resumé with work placements.
"When I was a frosh, I didn't exactly picture myself as a leader," she says, adding that "leadership is something that anyone can pursue."
After being introduced to student life on campus through University College's commuter orientation, Malik went on to become a leader in the program, holding an orientation executive role in her third year.
She received a UC Merit Award this year, in recognition of her contribution to student life at the college. "I really like the amount of exposure at UC to so many different leadership opportunities and engagement opportunities because they really allowed me to strengthen skills and become more familiar with who I am."
Malik also took part in the work-study program, working in the imaging facility at the department of cell and systems biology.
She served as a student ambassador at Hart House, where she developed an interest in work in social media and later became a communications assistant at the department of psychiatry.
In September, she started working as a social media intern in the Faculty of Kinesiology & Physical Education.
Malik plans on doing graduate work in media studies.
- Angela Gu
Eray Sonmez
(photo by Nick Iwanyshyn)
When Eray Sonmez crossed the stage at Convocation Hall, he marked the end of a journey that began when he left his home in Adana, Turkey at the age of 17.
Sonmez, who first came to Canada to attend an international high school, chose to remain here to study political science, history and Canadian studies at U of T Mississauga.
 "U of T has a global reputation," Sonmez says. "I know that when I put my U of T diploma on the wall, that name will make a difference; it will open many doors to me."
Sonmez says he is returning home to work for his family business – and bringing a new perspective with him.
"U of T has changed my worldview and expanded my vision," Sonmez says. "Now, because of U of T, I am thinking bigger, and I believe my new international vision will be a big help for the business."
He is leaving Canada with more than an undergraduate degree, he says.
"The best thing about here is that I have friends from all over the world."
Sonmez says he plans to write a book about the history of Adana, using the research and writing skills he honed during his time here.
He also has a message for future international students.
"If you are thinking about applying to U of T, I strongly recommend it. The school makes you successful and at the same time it provides many opportunities."
The international students' centre is a good resource, Sonmez says, and a significant help for students who are seeking a job.
"The other thing is you can freely express your own opinions in classes with your peers and professors without hesitation. Everyone is open to discussion and respectful, even if you think differently than others."
- Cansu Aydemir
Melinda Scott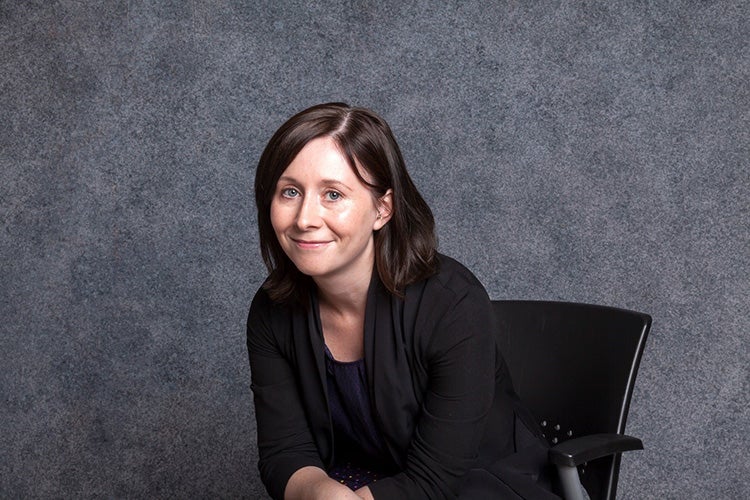 Melinda Scott serves as the dean of students at University College and until this fall she was a student herself. 
"The perspective of being both a professional and a student helped me in both realms," she says. 
Scott graduated this week with a PhD in higher education at U of T's Ontario Institute for Studies in Education, conducting research that focused on professional development planning in student affairs.
She says her role as dean of students helped her identify research questions and issues that she saw as worthy of investigation, while her PhD research "helped to bring an academic perspective" to her work.
Some of her best experiences at OISE involved getting to meet with other PhD students to learn from each other's successes and challenges.
"I found that really, really helpful," she says.
Reflecting on her PhD experience, Scott says that despite the stress, the PhD program was "really interesting, and really worthwhile."
"I will miss it," she says.
– Angela Gu
Joey Bose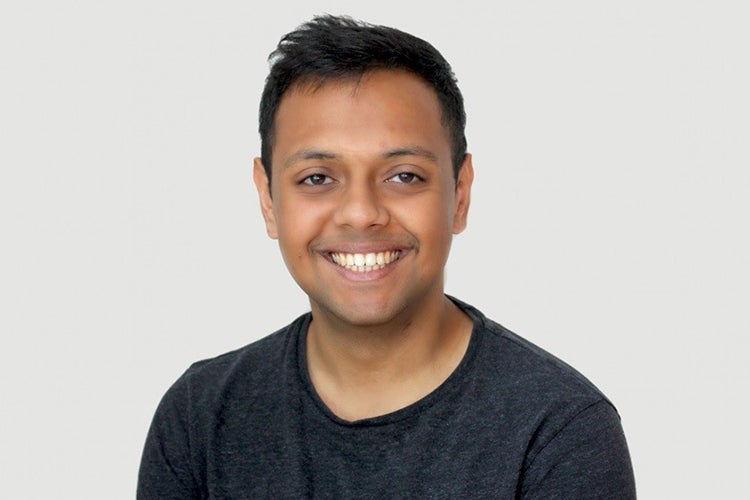 Joey Bose's interest in computer vision was sparked when he became a research assistant in Professor Steve Mann's lab while working on his undergraduate degree in the Faculty of Applied Science & Engineering.
"We see face detectors everywhere these days – they're so prevalent," he says, citing as examples their use on social media platforms and airport security cameras. But, he says, the technology "doesn't function as admirably as we would hope," adding that face-detection systems can falter if even a little bit of noise is added to the image.
He graduated this week with a Master of Applied Science focusing on computer vision – specifically, artificial intelligence for facial recognition and protecting personal privacy.
Bose has created his own company, FaceShield, which helps people protect their privacy online by shielding photos from detection software. 
"The idea is that anyone should be able to use these filters," he says. "If you want to protect your privacy by adding these filters to your images, you can now do so."
Bose completed what is usually a two-year master's program in just a year, which he credits to the support of his supervisor, Associate Professor Parham Aarabi of the Faculty of Applied Science & Engineering. Aarabi encouraged Bose to start his company and pursue a PhD.
"He helped me a lot. I can't thank him enough," he says.
Bose is now a doctoral student in computer science at McGill University and Mila, the inter-university machine learning laboratory run by both McGill and the Université de Montréal.
- Angela Gu
Rachel McKenna-Marshall
When Rachel McKenna-Marshall ran the Toronto Waterfront 10K, she got to see a display of the fruits of her labour from the John H. Daniels Faculty of Architecture, Landscape, and Design.
Marshall, who came to U of T to study architecture two years ago, will be graduating this fall with a double major in architectural studies and visual studies.
This summer, McKenna-Marshall took an intensive course where the class designed and built a meditation pavilion for athletic apparel firm Lululemon, with groups working on different aspects of the final product.
She and a few classmates "were the most excited about it, so we got a lot done" – including building meditation chairs by hand.  
The pavilion was displayed at the Toronto Waterfront 10k. "It was really incredible," she says, of seeing the pavilion in use, post-race.
McKenna-Marshall also did an independent study this summer involving her artwork. She took underwater photos of friends in a pool, which served as the source images for her paintings.
Her project was conducted under the supervision of Associate Professor Sue Lloyd, who praises McKenna-Marshall's productive and self-led efforts and says the course allows students to do work at the master's level.
Looking back, McKenna-Marshall is grateful for the opportunities she's had, especially working closely with faculty members. "They care about the individual students.
"I think that it's really good to have a lot of creative people in the same space," she says. "I think it helps your work, I think it helps what you produce."
- Angela Gu
UTC