Manchester-Melbourne-Toronto: University alliance to give U of T students, faculty more opportunities for global collaboration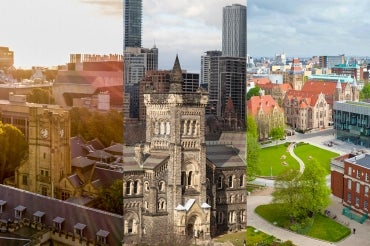 The University of Toronto has entered into a new three-way alliance with the University of Manchester and the University of Melbourne that will foster student exchanges and joint research projects while providing the partners with an opportunity to make a greater impact on the world stage.
The alliance will draw on the universities' combined resources to address global challenges such as the climate crisis and take advantage of new ways of studying and conducting research that emerged during the pandemic.
For students, this means "global classrooms" that enable them to interact with world-leading teachers and researchers on three continents through virtual lectures, seminars and practical classes. Each university will host student exchanges and develop internship opportunities, giving undergraduates global experiences to broaden their horizons and boost their career prospects. For graduate students, there will be joint PhD programs with opportunities to visit one of the partner institutions.
Researchers, meanwhile, will gain access to specialized facilities and the opportunity to collaborate on joint research programs in areas such as sustainability, cancer treatment and advanced materials.
The group also envisions forging relationships with major regional and global bodies such as the United Nations, the World Health Organization and Médecins Sans Frontières, as well as businesses, creating additional opportunities for students and faculty.
At a virtual meeting in early November, the heads of the three universities expressed enthusiasm for the alliance, noting that it had developed organically out of existing collaborations among researchers at the three institutions.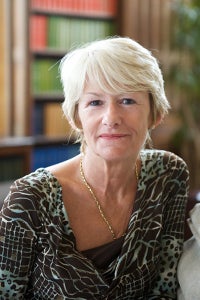 "Normally, grand ideas from university presidents that don't have a groundswell of support fail immediately," said University of Manchester President and Vice-Chancellor Nancy Rothwell. "This is something our staff and students are really interested in doing. That's the strength of it."
The three universities make natural partners, the leaders agreed. They share a similar history and language, and they each place a high priority on their relationship with their host city-region and are united in their commitment to equity, diversity and inclusion. Melbourne and Toronto have a strong link through Indigenous scholarship, an area in which Manchester also has a keen interest.
But they also have unique strengths, enabling faculty and students to draw on the best resources from each.
"By bringing our distinctive properties into play, we can help our students and faculty broaden their horizons and gain new insights into the challenges they are trying to address," said University of Melbourne Vice-Chancellor Duncan Maskell.
By creating a formal partnership, the universities hope to encourage even more research and innovation in areas of common interest.
"Bringing together the intellectual resources from three leading universities has the potential to greatly accelerate academic progress," said U of T President Meric Gertler. "It takes a bit of intentionality, a bit of strategy and a bit of money – but the possibilities are huge."
Individual researchers stand to gain from the alliance. President Gertler noted that papers with international co-authors from different institutions are more likely to be cited by peers, generating greater impact in their field.
"What we're doing is creating a platform to make this kind of interaction much easier to achieve," he said. "We're elevating the profile of all of our scholars who engage in this kind of collaboration."
At a time of heightened geopolitical tensions, the COVID-19 pandemic has demonstrated the importance – and value – of international collaboration in research. Fields where the three partners see the greatest opportunity for working together include urban studies, health and biotechnology, advanced materials, data science and AI, sustainability, and equity and inclusion.
Progress in such disciplines could yield improvements in treating cancer and reducing greenhouse gas emissions, as well as addressing the housing crises that affect all three city-regions.
"These are all areas where knowledge transfer and sharing best practices across national boundaries is going to be a huge advantage," said President Gertler, a professor of geography and planning whose research investigates the role of city-regions as sites of innovation in the global economy.
"It might sound a bit grand, but I see universities as bridges," said President Rothwell, who is a professor of physiology whose neuroscience research has contributed to major advances in the understanding and treatment of brain damage in stroke and head injury.
Vice-Chancellor Maskell, himself a specialist in infectious diseases, concurred.
"It's our role in society to build those bridges – and maintain them," he said.
The partner universities are planning workshops in spring 2022, with the goal of fostering engagement between members of the alliance and government representatives, major funding bodies and industry contacts in Canada, England and Australia. The university partners will also invite joint funding applications in areas of combined strength and support faculty exchanges, visits and residencies.
Examples of recent activity in specific fields include: five research placements of up to 12 months for biotechnology students; a collaboration among materials science researchers on photovoltaics, hydrogen and thermoelectronics; and, in urban studies, the launch of a "cities and infrastructure" network in early 2022.
"We have the perfect foundation on which to build," President Gertler said.
UTC