'A lot of hardship': Researcher explores the experiences of women who are seasonal workers
Julie-Ann McCausland seeks to improve working conditions and experiences for seasonal workers in Canada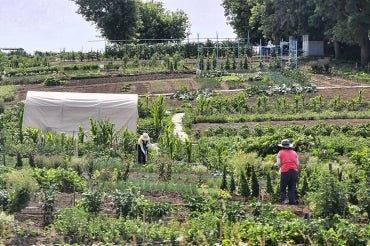 Julie-Ann McCausland, a former civil servant and Justice of the Peace in Jamaica, is seeking to highlight the experiences of women in Canada's Seasonal Agricultural Workers Program (SAWP).
A second-year PhD student at the University of Toronto's Women & Gender Studies Institute (WGSI) in the Faculty of Arts & Science, McCausland is examining the labour hardships, discrimination and marginalization, of women and gender non-conforming seasonal workers who take part in program that allows employers to hire overseas workers to fill strenuous agricultural jobs that Canadians do not want. It's open to residents of 11 different Caribbean islands as well as Mexico.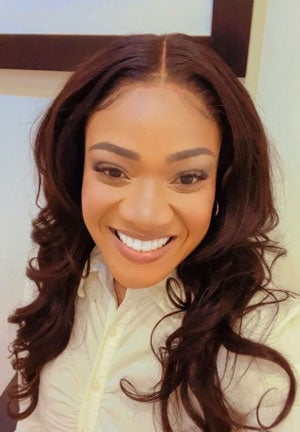 Each year thousands of women from across the Caribbean take part in the SAWP, often sending money back home to their families. They work for a period of months or as long as a year on a variety of farms and growing operations, harvesting crops such as fruits, mushrooms, flowers, tobacco and other commodities.
"The focus of any research on this program has largely been on men, and this creates a gap in the literature on both the existence and experiences of women in program who face a lot of hardship," McCausland says. "Their experiences are just as jarring – and sometimes it's worse."
The research is timely. Stories about migrant workers are making headlines across the country. On Aug. 22, CTV News posted a story about a group of Jamaican workers who were sent home after holding a one-day strike in protest of their workplace conditions.
Of particular interest to McCausland is the fact that SAWP workers have no health coverage or insurance. If they get injured while working, their employer may choose to just send them back home, rather than providing the necessary care.
Because of this looming threat, workers who do get injured or suffer illness often choose to hide their injuries or maladies, which can be a threat to their long-term health.
Living conditions can also be difficult, with several women staying in a single room, sharing a single bathroom or kitchenette.
"They're not able to independently prepare their meals," says McCausland. "They have to take turns. So if you come off the farm tired and hungry, you can't just go and prepare something to eat. You have to wait for the first four or five people to do it."
The isolated location of many farms, paired with a lack of freedoms, can sometimes make the working experience similar to prison.
"It is carceral in terms of the rural communities where the farm workers are housed, with workers limited to only farming activities," says McCausland. "And there's also verbal and physical abuse, as well as bullying, of migrant farm workers into compliance. Migrant farm workers are often bullied through threats of being sent back to their home countries.
"And if you have gender non-conforming individuals, there are no provisions in place for them – no consideration for their experiences or their identity. It's not even a subject at this point to address on the farms."
Seasonal workers don't have many options when it comes to immigration either.
"Immigration laws don't protect migrant farmworkers in the sense that you cannot change employers freely," McCausland says. "You're bound to an employer by the contractual agreements. It allows the employer to dictate when you go home."
As well, under current immigration laws, there is no provision for permanent residency.
"You can come to Canada as a migrant farm worker for 100 years annually and you still can't apply for permanent residency," says McCausland.
McCausland is conducting an extensive review of all related literature and research about women migrant workers with SAWP and their experiences. She hopes to move from this to conducting interviews with workers in the future.
But she's already very familiar with SAWP.
"My brothers arrived in Canada under the SAWP in the 1990s and took part in the program for more than 15 years," she says. "They have shared stories of labour exploitation, racial abuse and how their precarious status made it difficult for them to protest as well as made them exploitable."
She also recalls the toll the program took on relationships and the family dynamic – something that's not easily measured, but still causes tangible impact as many migrant workers leave young children or ailing parents for months at a time.
"My brothers' absence did create a toll on my relationship with them because I was really close and the only girl," says McCausland. "My mom was also affected as she, too, had a strong relationship with my brothers."
McCausland recently received a boost of support from the WGSI, being named the 2023 winner of its Brianna O'Connor Hershey Scholarship.
"I was so surprised," says McCausland. "I certainly didn't expect it, but I was elated to have received it."
What does she hope her research will do?
In addition to putting a spotlight on women identified and gender non-conforming people in the program and the challenges they and women face, she hopes her research can be used to facilitate change to improve working conditions and give workers more say and influence in their employment experience.
"I'd also like to influence policy changes with my research, especially as it relates to immigration," McCausland says.
In the meantime, she will continue to strive to bring about greater awareness that could lead to positive change through academic research.
"I want to continue creating knowledge," she says. "If I remain in academia, that will give me the opportunity to continue to create knowledge, empower others and educate others about the experiences of the voiceless. So whether that's Black, gender non-conforming or Indigenous people, I'm going to continue doing that."
UTC