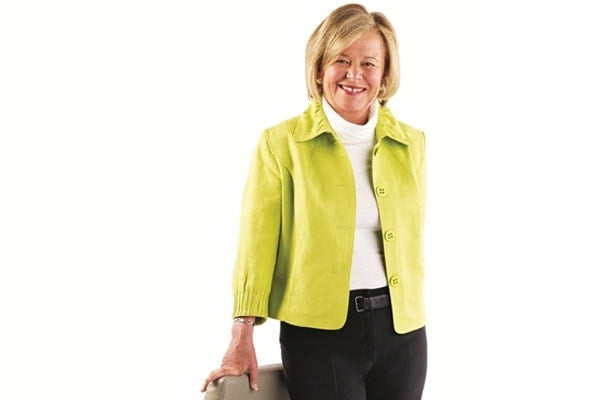 Lifelong learning a U of T tradition
Project management is the current hot topic
The University of Toronto has had a continuing education component since 1881 and a School of Continuing Studies since 1974. More than one million people have studied at the School over its 115-year history, with a tradition of providing high-quality, engaging and relevant offerings. Faculty and staff can choose among hundreds of courses and more than 37 certificate programs within four program areas: business and  professional studies; arts and science; English as a second language; and languages and translation. Writer Anjum Nayyar sat down with Marilynn Booth, director of the School of Continuing Studies, to talk about the benefits of lifelong learning.
1. Who takes the classes?
Continuing education attracts an array of individuals who chose to want to continue to learn.  But over the last years, particularly through the recession, it's clear that we all need to continue to learn. It's not just for the elite or the uneducated if you have to stay ahead. Our courses are taken by adults from ages 18-85. Many already have degrees and we know that 50 per cent of our students are here for career reasons, to advance in their career to get different credentials. This year we have close to 23,000 enrolments.
2. Do staff/faculty take the classes for professional reasons or to enrich their lives?  What's the most common reason?
We don't have the data to pinpoint that specifically. We know they take business and professional courses and we also know many have taken our language courses. For example people at Simcoe Hall have taken courses in everything from negotiation to Spanish. People in Governing Council as another example have taken our creative writing courses.
3. What are the most popular subjects? Business courses like project management, business   analysis, finance. All of our courses that are in our business suite of courses are the most popular ones. Project management is like the new MBA. We started out with one section in project management but now we have 35 classes.
4.  What are the benefits of lifelong learning?
We give every graduating student the first continuing education course for free in an effort to create a lifelong learning culture.It's important that if we want to unlock our own potential, we need to keep learning. To me, it needs to be part of all of our lives, especially since the economy has changed and technology has changed. If you want to be positioned to always have a step up and be able to take advantage of opportunities, demonstrating that you have been a lifelong learner and have acquired credentials that are recognized by one of the professional associations or a U of T certificate can help.
5. Is there a move toward online classes vs. standard lectures?
We have 40 online courses but our recent student survey showed our students want to see more student technology in our courses and they're open to hybrid courses. We're hoping to do some of the course online and some of it face-to-face so they get the best of both worlds. Our students are juggling very busy lives. It makes learning more accessible when you're not bound by time or space.