A legend dies: U of T's Fisher Library is home to nearly 100 boxes of Leonard Cohen's letters, manuscripts
The boxes include correspondence, drafts of literary works and biographic material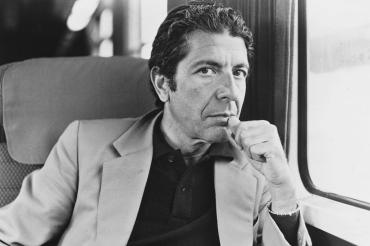 Legendary singer and songwriter Leonard Cohen has died at the age of 82.
With songs like Hallelujah and So Long, Marianne, he charmed the world for decades with his unique blend of poetry and lyrics on love, darkness, faith and politics. His career in the arts also spanned work as a poet and novelist. 
Today, U of T's Thomas Fisher Rare Book Library is the repository for the influential Canadian artist's papers. The singer donated boxes of his correspondence and papers to the library in 2003, almost 100 boxes in total.
"U of T's been very kind to me over the years – and when I really needed it. They bought manuscripts when I was about 25 years old – and they did that twice – so I feel very grateful to the university and to the library," said Cohen, then 71, in an interview to U of T Magazine.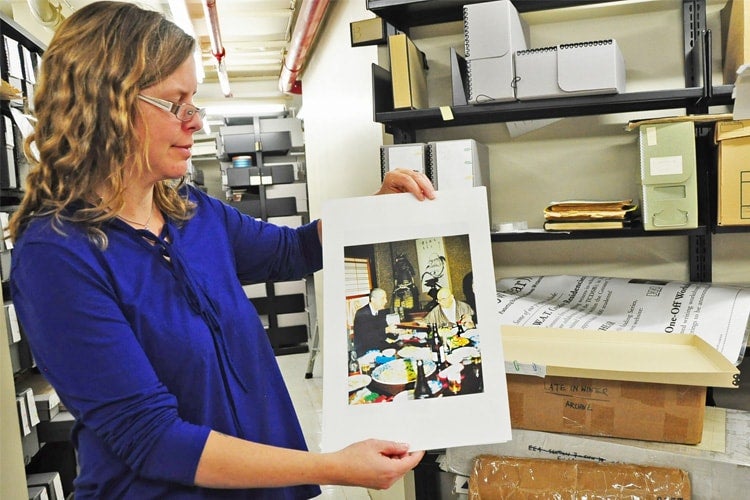 Fisher Rare Books librarian Jennifer Toews holds up some of the archived material in the Leonard Cohen collection (photo by Romi Levine) 
The boxes trace his life from the beginning as a struggling writer to his iconic status as a singer-songwriter. There's drafts of his poetry and other writing, correspondence, fan mail, gifts and tributes from fans, photographs and personal material.
When Cohen was asked if there is anyone who he particularly envisioned looking through the materials, he told U of T Magazine, "Oh, any kind person. Anyone with the capacity to forgive." 
Over the years, Cohen corresponded regularly with the likes of poets Allen Ginsberg and Irving Layton.
"It was just amazing to work with Cohen," says Jennifer Toews, modern manuscripts and reference librarian at Fisher. "It's the way he was – that generosity, sharing himself  – it was part of his music and his literary legacy as well. I'm going to miss him a lot."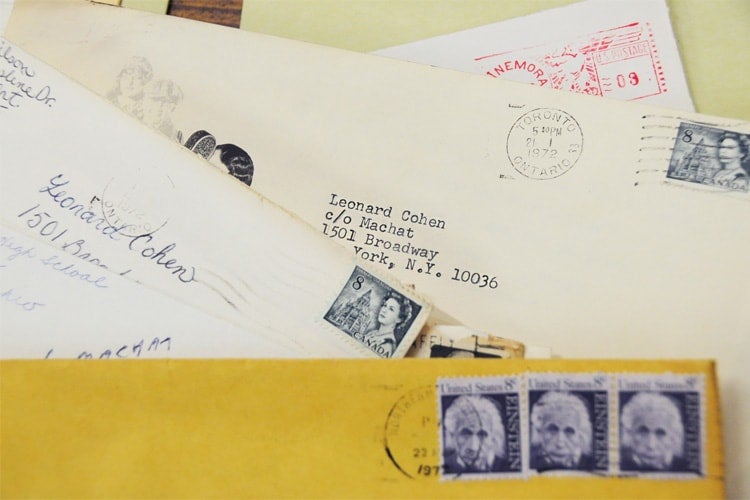 Correspondence that Leonard Cohen donated to Fisher Rare Books Library (photo by Romi Levine) 
Fisher's relationship with Cohen began in the early part of his career when the library purchased his manuscripts in the 1960s, including drafts of Beautiful Losers and Let Us Compare. 
Much of the material is available online for the public. Other content will remain sealed until Cohen's estate gives permission for it to be opened.
"Leonard Cohen has a long relationship with the Thomas Fisher Rare Book Library beginning when he was 25 years old," says Loryl MacDonald, interim associate chief librarian for special collections and director at Fisher. "It is really due to the vision and perseverance of the former director of rare books, Richard Landon, that Leonard Cohen gave his archives to the University of Toronto Libraries. We are grateful for Leonard and Richard's special connection which led to our stewardship of this most remarkable archival collection."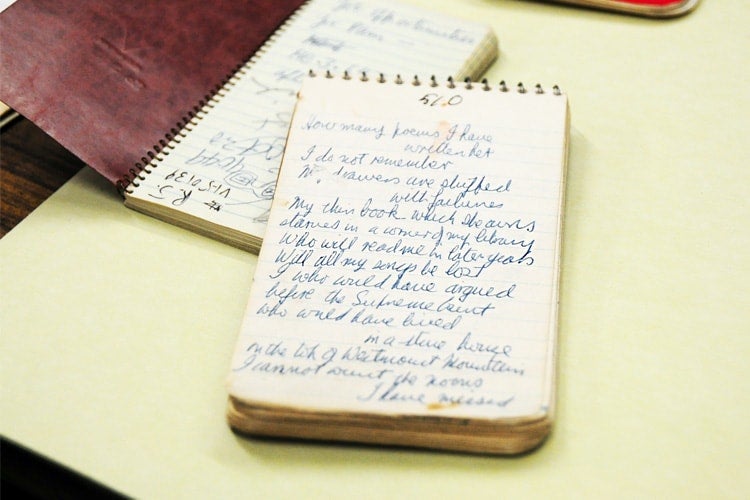 Notebooks from Leonard Cohen's archives at Fisher Rare Books Library (photo by Romi Levine)
Cohen was born in 1934 in Montreal. He attended McGill University, where at the age of 17 he formed a country-western trio called the Buckskin Boys.
He also began writing poetry and was part of the local literary scene. His books of poetry have sold more than 800,000 copies worldwide. In 1965, he moved to the U.S. to pursue a career in music.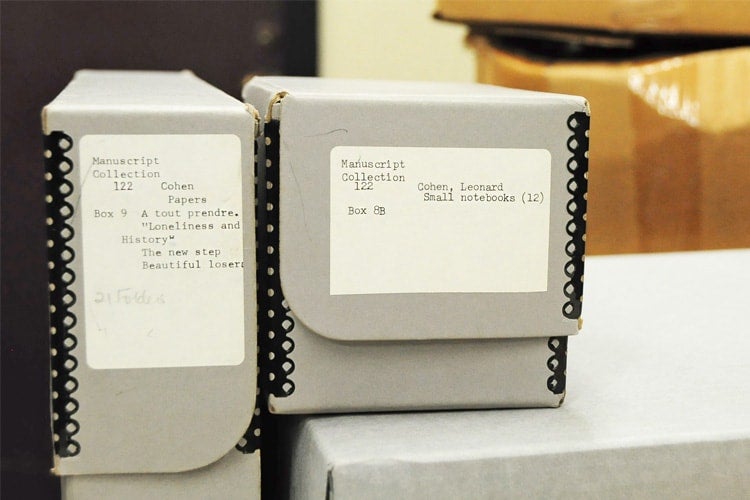 Boxes of material in the archived Leonard Cohen collection (photo by Romi Levine)