It was only after the concert, when Brayden Friesen had time to stop and think, that reality set in. "I probably had a stupid grin on my face for the rest of the night" (photo courtesy of Brayden Friesen)
Brayden Friesen subbed in for TSO's Saturday concert despite never having seen music on program before
With less than a half-hour warning, recent graduate Brayden Friesen was called up for one of the biggest concerts of his young career.
Just 25 minutes before the Toronto Symphony Orchestra's "A Tribute to Glenn Gould" concert on Saturday night, Friesen was asked to fill in for a trombonist who was stuck in traffic. His former teacher, Vanessa Fralick, who is also associate principal trombone at the TSO, rang him up and asked if he could zip down to Roy Thomson Hall right away.
Friesen – now studying at the Glenn Gould School at the Royal Conservatory of Music – didn't hesitate. 
"I was shocked, obviously," the 22-year-old said. "I thought, 'OK, well, I guess I've got to do this,' and I biked down as fast as I could." He arrived at the venue five minutes before the start of the concert. Fralick set up his trombone for him while he changed into principal trombonist Gordon Wolfe's tails.
Friesen took the stage in the dress suit, which was several sizes too large, with minutes to spare. His former teacher talked him through the music, which he had never seen before. 
On the program were two contemporary works by Canadian composers Yannick Plamondon and Kelly-Marie Murphy. "They were rhythmically very challenging, tough to sight read," she said of the pieces. Fralick played the first trombone part usually played by the principal trombonist, while Friesen played her part.
He was understandably nervous, since this was also the first time he had ever played with the TSO. "The important thing is you don't want to make the orchestra look bad," he said. His biggest concern was to avoid "stepping into any holes" – that is, playing while the rest of the orchestra is resting. 
He pulled it off, Fralick says. "I thought he did a great job of playing some challenging modern music on such short notice." It was a proud moment for her, she added, not only because she was on stage with her former student, but because she was also sharing the stage with her one-time teacher at U of T, bass trombonist Jeffrey Hall. "We had three generations of teachers and students on stage."
Wolfe, the principal trombonist, arrived at the hall in time for the second piece and snapped a cellphone picture of Friesen performing with the orchestra on the telescreen backstage. "It's funny because even though he had 25 minutes to get there, he really had only about five minutes to look at the music, which is crazy," Wolfe said. "And he had to wear my tails, which are probably three sizes too big for him, which can't be too comfortable for him either."
"He sounded terrific, and it wasn't just him. Vanessa Fralick also had to move up and play my part."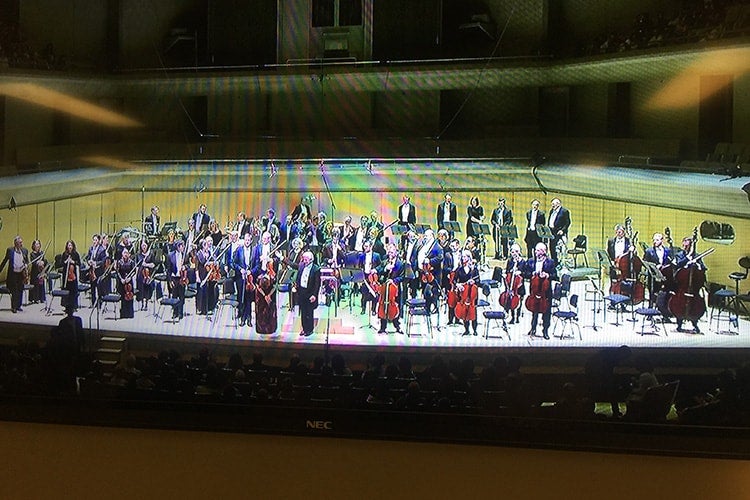 It was only after the concert, when Friesen had time to stop and think, that reality set in. "I probably had a stupid grin on my face for the rest of the night."
He and his teacher celebrated with a scotch. Later, Friesen called his parents in Alberta, both music teachers, to tell them the good news. "At first they didn't believe me," he said.
Friesen isn't the only student with ties to U of T who was called up to the major leagues with little notice. In 2013, the Varsity Blues' Brett Willows was asked to serve as an emergency backup goalie for the Toronto Maple Leafs. 
Friesen hopes his brief cameo with the TSO won't be his last with a professional orchestra. "I love performing in an orchestral setting ... but ultimately my goal is to win a position in a professional orchestra somewhere in North America."