Kids learn to code at U of T in award-winning lab created by OISE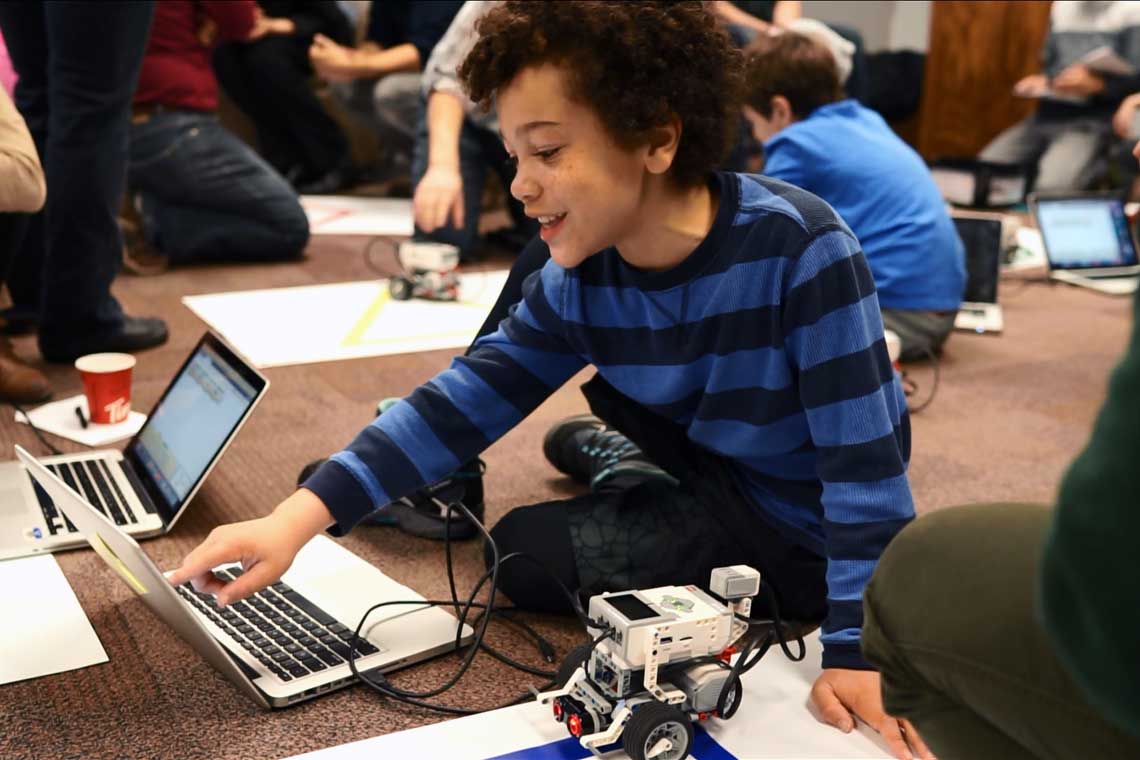 The University of Toronto's  Dr. Eric Jackman Institute of Child Study (JICS) has been named winner of the 2016 'Outstanding' Laboratory School Award.
The recognition comes from the International Association of Laboratory Schools (IALS). The organization will present JICS principal Richard Messina with the award at its annual conference in Puerto Rico on April 27.
"The JICS school community is very excited about this award. It recognizes the hard work and creativity of our teachers, the involvement of our parents, and the guidance we receive from our scholars," Messina said.
(Below: kids learn to code as part of a JICS study on how to bring coding into the curriculum.)
The Jackman ICS lab school, part of the Ontario Institute for Studies in Education and University of Toronto, is known for its innovative and integrated approach to applying the latest research evidence to ensuring leading edge teaching and learning.  Partnerships among and between students, teachers, parents, and professors are among the keys to its success, Messina said.
Read  more about the Outstanding Laboratory School of the Year Award

Read more about OISE's Dr. Eric Jackman Institute for Child Study