'It's pretty inspirational': Watch Rose Patten be installed as U of T's 34th chancellor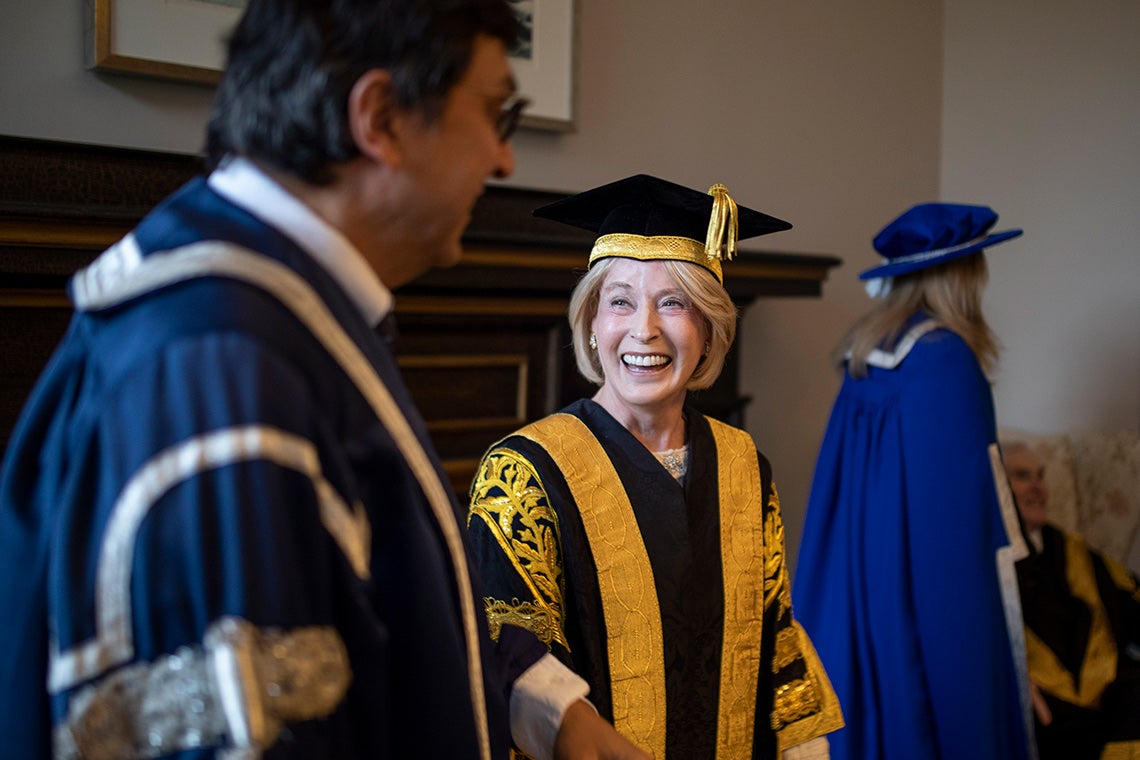 Rose Patten was officially installed as the University of Toronto's 34th chancellor during this week's fall convocation.
An influential businesswoman and a former chair of U of T's Governing Council, Patten plans to use her new role to further the university's mission as one of the world's top research and academic institutions.  
"I get the opportunity to be an advocate for all the university does," says Patten, who is an Officer of the Order of Canada and has been lauded for her efforts to champion women in leadership roles.
"It's pretty inspirational – pretty exciting."
Watch as Patten prepares for her big day and talks about the importance of learning, dealing with setbacks and the obligation and responsibility that come with success.  
UTC