International Day for the Elimination of Racial Discrimination conference addresses opportunities around equity, inclusivity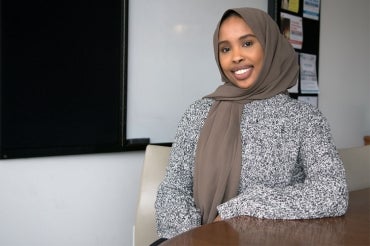 As people around the world mark the United Nations' International Day for the Elimination of Racial Discrimination (IDERD) on Thursday, the University of Toronto community will gather to celebrate the ways staff, faculty and students are working to make all three campuses more equitable and inclusive – while reflecting on what still needs to be done to combat racism in higher education.
Participants at the annual IDERD conference, which will take place at Hart House, will tackle the theme of "why anti-racism work still matters within learning communities and beyond" through workshops, panel discussions and a keynote address by Sheila Cote-Meek, associate vice-president, academic and Indigenous programs at Laurentian University.
The conference is being held by the Anti-Racism and Cultural Diversity office and Hart House.
"It's incredibly important to create intentionally inclusive spaces at the University of Toronto for people to come together and talk about these issues," says Kelly Hannah-Moffat, U of T's vice-president, human resources and equity. "We have a lot of work to do to engage our community and to be responsive to experiences of racism and discrimination that occur."
The day-long conference will include conversations on equity in education, how to bring about change in recruitment and student engagement and how students and staff can work together on equity, inclusion and anti-racism initiatives.
Iman Togone, a master's student at the Ontario Institute for Studies in Education, will be participating in a panel on "learning from communities," where she is interested in discussing how to negotiate the power imbalances that exist when researchers and community organizations work together.
"It's important to have this conversation here about equity because many times when we talk about collaboration and what is genuine collaboration and how this actually looks for the community, it's important to have the community's voice centred because [they] know what's best for the community," she says. 
Togone is a work-study student at U of T's Centre for Community Partnerships where she connects students with organizations across the city. She also works with the East Scarborough Storefront, a community development organization that facilitates activities and initiatives in the east-Toronto neighbourhood.
Involving students in the IDERD conference is an "amazing" opportunity, says Togone.
"I'm hoping I can learn from everyone on the panel but also I think it's important to have the youth voice in there."
Though Canada is often celebrated for being inclusive and accepting of different identities and cultures, Togone is looking to dispel the notion that the country is truly a "colour-blind" society.
"A lot of the time, what happens in Canada is not overt racism but the behind-closed doors-kinds of things," she says. "It's not someone telling you, 'I don't like you because of this,' but it's the microaggressions that happen in the everyday life of a person of colour."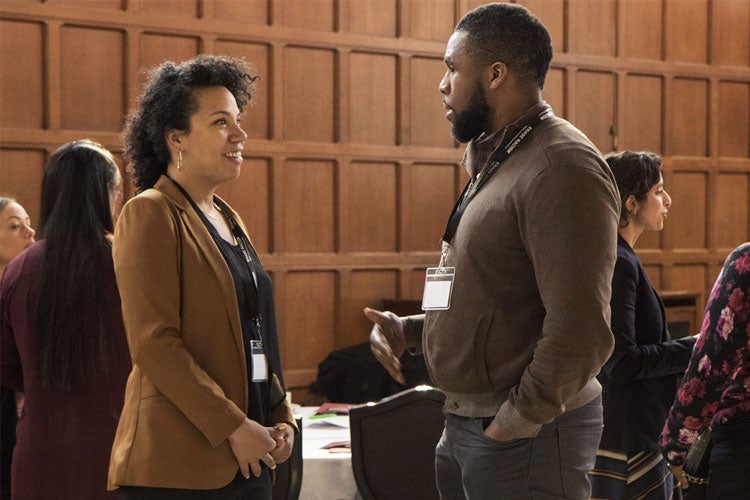 Robin Fraser, with the Sexual & Gender Diversity Office, talks with OISE Associate Professor Lance McCready at last year's conference (photo by Noreen Ahmed-Ullah)
Nation Cheong, the United Way's vice-president, community opportunities and mobilization, will be joining Togone on the panel. He says it's important to think of anti-racism work in the context of understanding poverty in Ontario.
"Of the populations that are on the downward trend of the growing income gap… you will clearly see predominantly racialized communities, often with a deep, deep history connected to colonized experience and different forms of enslavement or labour exploitation," he says. "What does that compel us to think about the way in which racism – in its most explicit and its more subtle ways –influences the ways we create barriers or missed opportunities to create bridges?"
At the conference, the university will also be celebrating individuals and groups at U of T who are making strides to advance anti-racism work with IDERD recognition awards.
"These awards are a testament to the excellence of staff, students and faculty at the university who are working together on these issues," says Hannah-Moffat. "We need to publicly acknowledge, promote and support the work that's being done by our community, many of whom are committing their time in addition to their regular roles to create inclusive communities for racialized students, faculty and staff.
"We must continue to celebrate our diversity and how diversity contributes to success."
UTC