Innis College expansion project to provide a bigger, more 'cohesive' home for students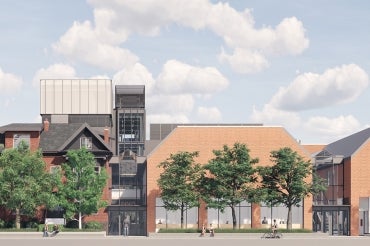 Innis College is poised to undergo a major renewal and expansion of its home on the University of Toronto's St. George campus.
The proposed project will modernize and expand northward the college's west wing, a previously converted Victorian house near Sussex Avenue and St. George Street.
Designed by architecture firm Montgomery Sisam, the project will provide better and more useful space for the college's 2,075 students – the space was originally built for just 800 – by adding 30,000 square feet over five floors, including one below-grade level.
"For too long, space limitations have inhibited Innis College's ambitions to integrate its stellar student services into a cohesive whole," says Charlie Keil, Innis College's principal.
Beyond square footage, the renewal will add a broader range of student-focused spaces – from high-tech classrooms to quiet meeting rooms and casual gathering areas. A large and well-equipped commuter lounge will provide a space for the 85 per cent of Innis students who live off-campus to have some daily downtime. A suite of modernized, multifunctional offices will house the college's many active student councils and clubs.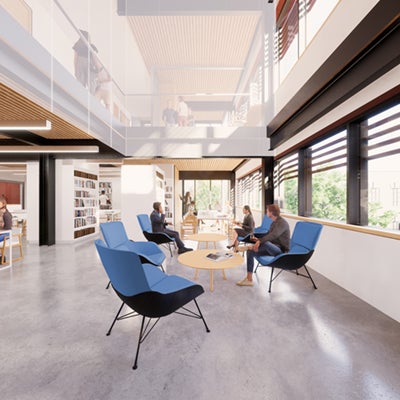 A new Student Learning Centre is among the project's highlights. With expansive windows that look out over the Innis Green courtyard, the centre will draw academic support services, including the Innis College Library and its writing centre, together into a cohesive hub.
"With a student resource hub at the centre of the expansion, students can easily locate the supports they need and weave them into their daily routine," Keil says. "Dramatically increased study and leisure space will transform Innis into a college that not only houses its expanded student population, but provides a true home."
Open, bright spaces blend indoor and outdoor environments throughout the design. Topping the west-wing addition are a terrace and lounge, offering airy respite to the college community. Adjacent green roofs and solar panels are among the building's many environmentally responsible features, reflecting one of the project's priorities.
On ground level, the design pays special attention to providing barrier-free access and amplifying the college's identity on campus. Renovations to street frontages, including more visible entrances, and subtle awnings aim to reinforce Innis's reputation for welcoming a diverse community.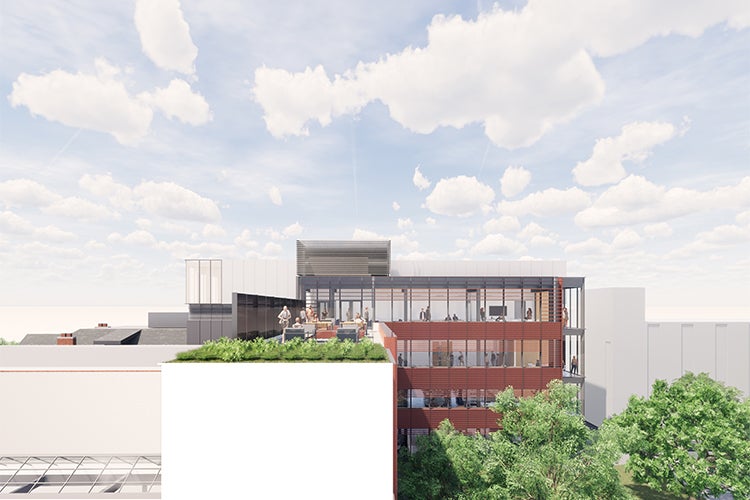 A terrace and lounge will top the west-wing addition, offering airy respite to the Innis College community (image courtesy of Montgomery Sisam Architects)
When Innis College first opened the doors of its Diamond and Myers-designed home in 1976, it was a pioneering example of marrying Victorian and postmodern architecture, an approach that is now ubiquitous across the city. The renewed college structure thoughtfully builds upon that heritage through a contemporary and timeless design.
An application for Site Plan Control for the project was recently submitted to the City of Toronto. At the same time, the renewal and expansion project moves into a fundraising phase, with a $10-million goal that is the largest in Innis College's history.
"Innis College fosters one of the greatest and closest communities at U of T," says Didier Ha, a third-year Innis student and lead student ambassador for the renewal and expansion project. "With greater access to more useful spaces, students and staff alike can do more: study together, work together, create together and be together.
"This expansion is a step forward in creating a better space for a community that is itself constantly expanding."
Innis College