Indigenous people played key role in Confederation, says U of T researcher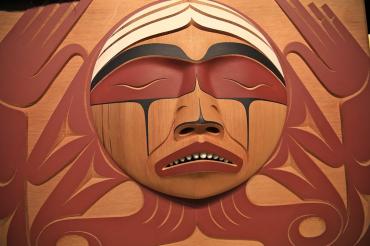 A U of T researcher and his team will be the first to mine a historical archive that promises to shed new light on the critical role of Indigenous communities in the process of Confederation.
Brian Gettler, an assistant professor of history at U of T Mississauga, will target more than 40,000 pages of documents from the 1860s and 1870s produced by Indian Affairs – the predecessor to today's department of Indigenous and northern affairs, which is the governing body responsible for managing relations with Canada's First Nations communities.
Until now, these archives have been largely unexplored by researchers.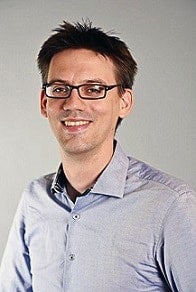 "The papers have always been accessible," says Gettler. "But Indian Affairs used a complex classification system during these years, which made it extremely difficult to find information.
"No historian to date has gotten into the archives like we [have], so it's been assumed that essentially nothing happened with Indian Affairs, or very little, during this period when the modern Canadian state was born. Indian Affairs and First Nations have been left out of the equation."
Now, thanks to an Insight Development Grant from the Social Sciences and Humanities Research Council, Gettler and his collaborators (Maxime Gohier of the Université du Québec à Rimouski and Daniel Rück of the University of Ottawa) will take on the daunting task of digging through the archives.
After years of preliminary work, they have "cracked the code," Gettler says, for retrieving key Indian Affairs documents related to the creation of Canada, including correspondence between government officials ranging from Sir John A. Macdonald to low-level civil servants, draft legislation, and documents detailing the sale and purchase of Indigenous land and resources.
Around the time of Confederation in 1867, Indian Affairs helped construct the legal foundation to enforce Indigenous land policies and the so-called "civilizing" of Indigenous people, culminating in the Indian Act of 1876.
This chapter in Canadian history has traditionally been told from the perspective of a few top men in power, says Gettler.
"With the information we uncover in the archives, we hope to demonstrate that Indian Affairs – and Indigenous peoples – were in fact major players in the formation of Canada. We're interested in how the conversations were happening internally."
Gettler grew up in the United States and discovered 19th-century Canadian history as a graduate student in France.
"I saw Canada in a new light and became interested in how the New World settler nations grew up, laid claim to the land and came to be seen as legitimate in international law," he says.
He believes the research will promote growing awareness among Canadians – sparked by the Truth and Reconciliation Commission's report – that Canada's history is only comprehensible with a full understanding of Indigenous people's history.
"Our country as it exists today would certainly be impossible without the long, problematic history of colonialism, and the relationship – or lack thereof – between Indigenous peoples and the state," he says.