Improving student mental health: Q & A with Professor Catherine Sabiston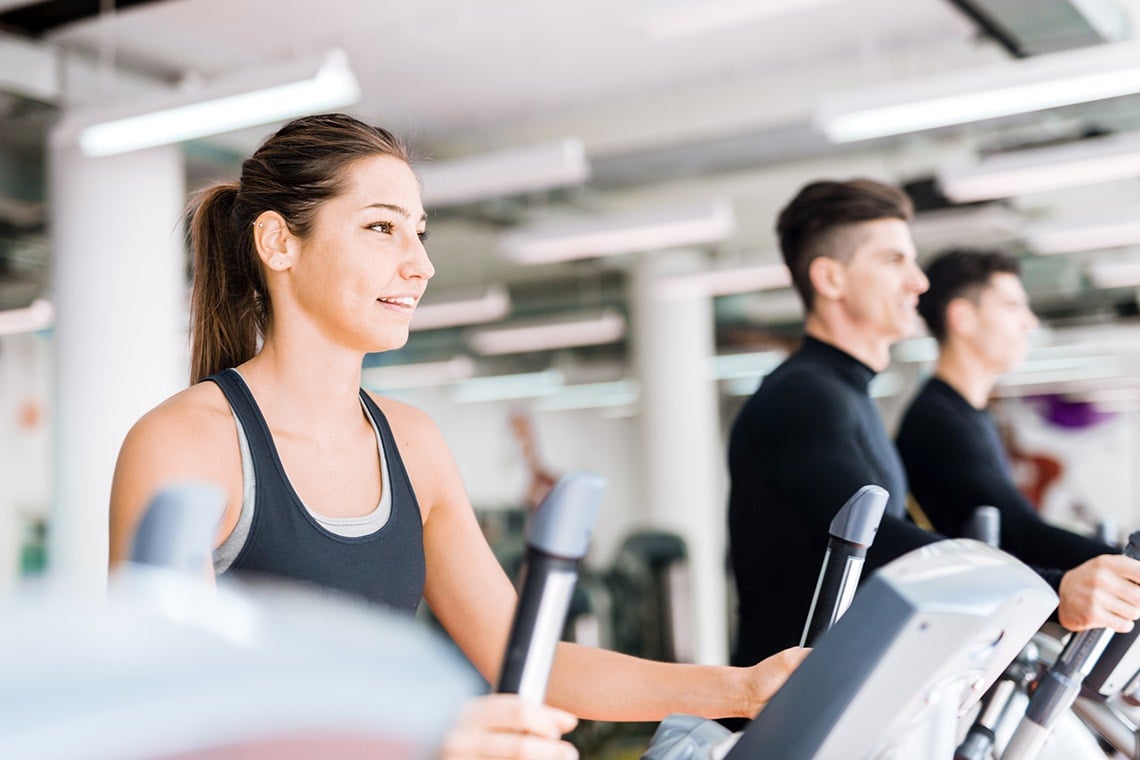 Professor Catherine Sabiston at U of T's Faculty of Kinesiology and Physical Education believes the key to a province-wide mental health strategy lies in well-designed physical activity and wellness programs.
Sabiston conducts research at U of T's Mental Health and Physical Activity Research Centre (MPARC), one of the first research facilities in Canada to integrate the study of physical activity and mental health. She has designed student-led physical activity programs – resulting in long-term, convenient, cost-effective and preventative measures for better health and well-being.
With the Ontario University and College Health Association's survey this week finding a rise in rates of anxiety, depression and suicide attempts among college and university students across Ontario, Sabiston talked about the issue and her research.
Why are rates of anxiety, depression and suicidal thoughts increasing among university students?
University students are facing increasing pressures to succeed, and they ultimately have a fear of failure. This is the first time that many of these young adults have dealt with independent responsibilities and goals. In addition, many students have lifestyle habits that are not conducive to restorative mental health, including poor sleep, less exercise and sub-par diets. These behaviours have known negative effects on mental health, yet they are not recognized in the bigger picture of academic success. 
Also, students face changing social environments – different peers in a wide range of classes, group assignments that require dependence on others, changes in friendships and autonomy from family. These social challenges can contribute to poor mental health. In this age of social media the immediacy and overload of information, combined with the stress of academia, also weigh heavily on students.
  
What kind of support does MPARC offer?
MPARC offers two separate programs to help students increase their physical activity, learn self-regulation skills and monitor their lifestyles. MoveU.HappyU is a six-week supervised exercise program for students who are seeking relief from high levels of stress, negative moods and worry. Students can be referred by health and wellness clinicians and can start the program at any time.
We also offer a program called Secondary Prevention and Rehabilitation Kinesiology (SPARK). This is a 12-week program offered twice a year for students who are on medication for depression and/or anxiety, and who are followed by a clinician at U of T's Health and Wellness Centre. This program also offers supervised exercise and behavioural counselling. Both programs are offered at convenient times and at a central location, and they set students up for long-term success – the programs ultimately help students feel confident in using the university's fitness facilities. 
What has your research shown so far?
We have had 22 students complete the MoveU.HappyU program during our pilot year. Over 70 per cent of the students felt that the program met their needs, and the majority rated the program as "highly enjoyable, interesting and of high importance." Importantly, many students felt they did not need psychological services beyond the program. Our findings also show that anxiety and depression symptoms decreased, and students felt they had more emotional control. 
Positive mood and life satisfaction increased over the six-week MoveU.HappyU program. These findings are encouraging and demonstrate the immediacy of the effects of physical activity on mental health. The SPARK program has just started and the first group of students will be completing the program this fall.
How could the MPARC approach be extended to a province-wide strategy?
This program could easily work in other universities across Ontario and Canada. We have program materials, and we also have strategies for training physical activity program ambassadors and behavioural counselling specialists. Students could use the universities' sport and recreation spaces, and universities could support this kind of programming by offering dedicated hours for mental health programs. This would be a cost-effective, feasible and sustainable way to reduce the burden on health, wellness and psychological services on campuses.