'I went right to my own mythology': U of T alumna Karen McBride explores Indigenous legend and myth in debut novel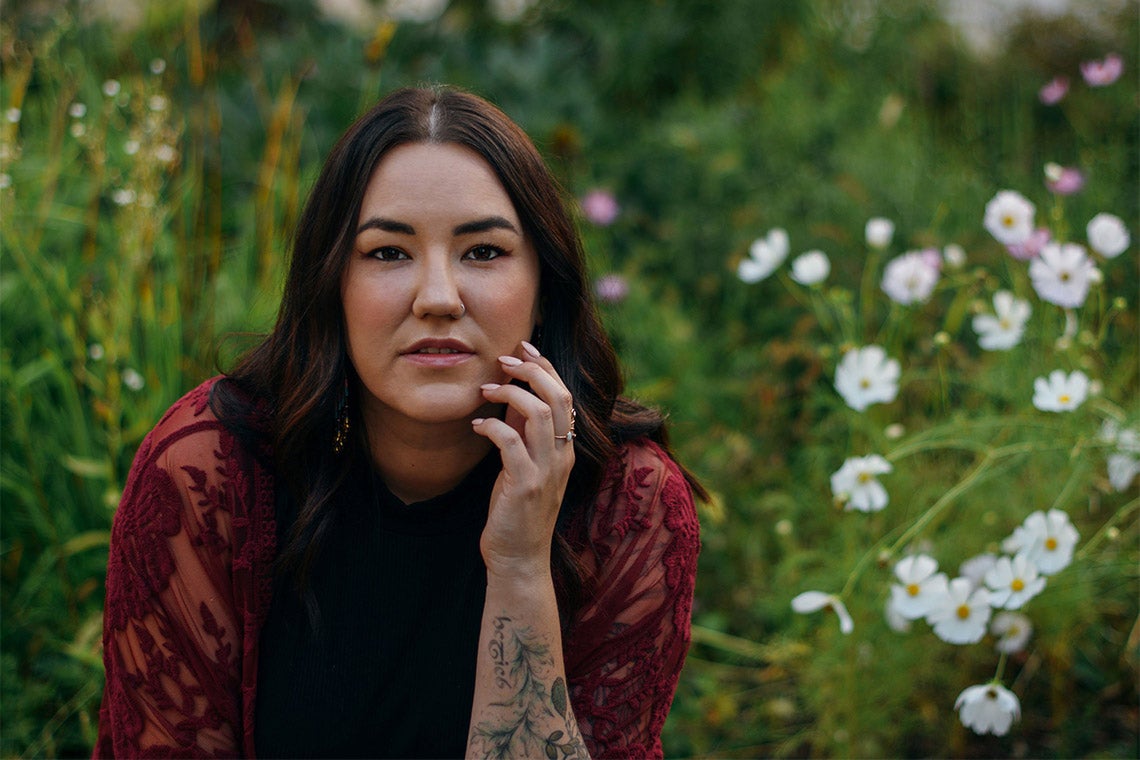 For Karen McBride, Crow Winter was a story that needed to be told.
"It all started as this idea of getting my own grief down on the page," she says.
Crow Winter follows Hazel Ellis as she returns home to Spirit Bear Point First Nation and begins dreaming about Nanabush, an Algonquin demigod. His sudden appearance prompts Hazel to confront her grief and the aftermath of her father's death.
McBride, an Algonquin Anishnaabe writer from the Timiskaming First Nation, turned to the stories she'd been hearing since childhood to help process the loss of her father in 2013. "It was a story that I knew I needed to get out to help myself, but also to play with Indigenous legends and myths," says McBride. "I wanted magic realism in there somehow, so I went right to my own mythology."
Though it stems from McBride's experience with loss, the author maintains that the novel is not an autobiography. Crow Winter is a work of fiction and mythmaking.
"I'm fascinated with local myth and our Anishnaabe stories," she says. "I wanted to take the legends in the myths that I was told by my elders and that I've read, and run with it and change it and adapt it, so it becomes this whole new mythology that we can play with. Because our stories are amazing stories. They're always changing.
"I really wanted to bring that aspect to my own writing and give an Indigenous reader an opportunity to say, 'Wow, look how cool our stories are.' We're worthy of the same kind of attention and praise that something like Norse mythology gets."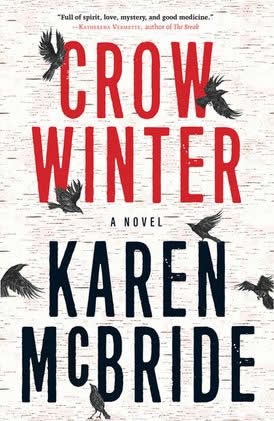 McBride is a graduate of the University of Ottawa, where she obtained a bachelor of arts in English and music and a bachelor of education. She then returned home to teach temporarily before enrolling in the Master of Arts in English in the Field of Creative Writing program in the Faculty of Arts & Science at the University of Toronto.
"Teaching is wonderful and can be super rewarding, but it's not for me," says McBride. "Storytelling is my passion and has been in my blood forever. My dad was a great storyteller as well. So I said, 'No, this is what I want to do and I'm going to go for it.'"
McBride says she enjoyed her program's small class sizes and personalized approach. "It really is a wonderful blend of academics and the creative process," she says. "And the faculty are great. You feel that you're in a safe space to present your work."
Robert McGill, associate professor in the department of English in the Faculty of Arts & Science, says a unique aspect of the program is that it's essentially a dual English literature and creative writing degree.
"Students take four graduate English courses, along with a year-long creative writing workshop, before starting on their creative projects," he says. "The combination means that they get a chance not just to write, but to reflect on things like the history of writing, narratology and literary theory.
"A result is that their projects are often very innovative. They have a good idea of what's been done before and how to do things differently."
The program also brings in editors, agents and authors to teach students about the publishing industry, including how to get a book published and participate in author interviews.
"In the second year, each student works one-on-one on their creative project – usually a book manuscript – with a mentor who's a celebrated Toronto-area author," says McGill. "That gives our students not just excellent editorial feedback and guidance, but also a great introduction to the life of a writer."
McBride says the program is set up to give students valuable experience. "I don't think I would have gotten to where I am if I hadn't done the program. It was integral to my success as a writer."
McBride's first year in the program involved developing her thesis, which later became Crow Winter. In January 2019 – less than a year after obtaining her master's – McBride sold the novel to HarperCollins Canada for publication this fall.
"It was all really fast," she says. "It's surreal. When I first got that finished copy of the book, I just sat there and held it for a while."
"Karen is an amazing writer," says Richard Greene, professor of English and director of the creative writing program. "She combines a gift for gritty description of life on the reserve with an extraordinary sense of humour and deep narrative skills. Her writing is underpinned by a sense of social justice, but is also superbly irreverent. I have no doubt that readers will delight in Crow Winter."
McBride currently splits her time between Toronto, Ottawa and the Timiskaming First Nation, located near the municipality of Notre-Dame-du-Nord in Quebec.
"I like to joke that I'm following the steps of my nomadic ancestors," she says.
Arts & Science