How do male black widow spiders find a mate? Competition is "extremely fierce," U of T researcher says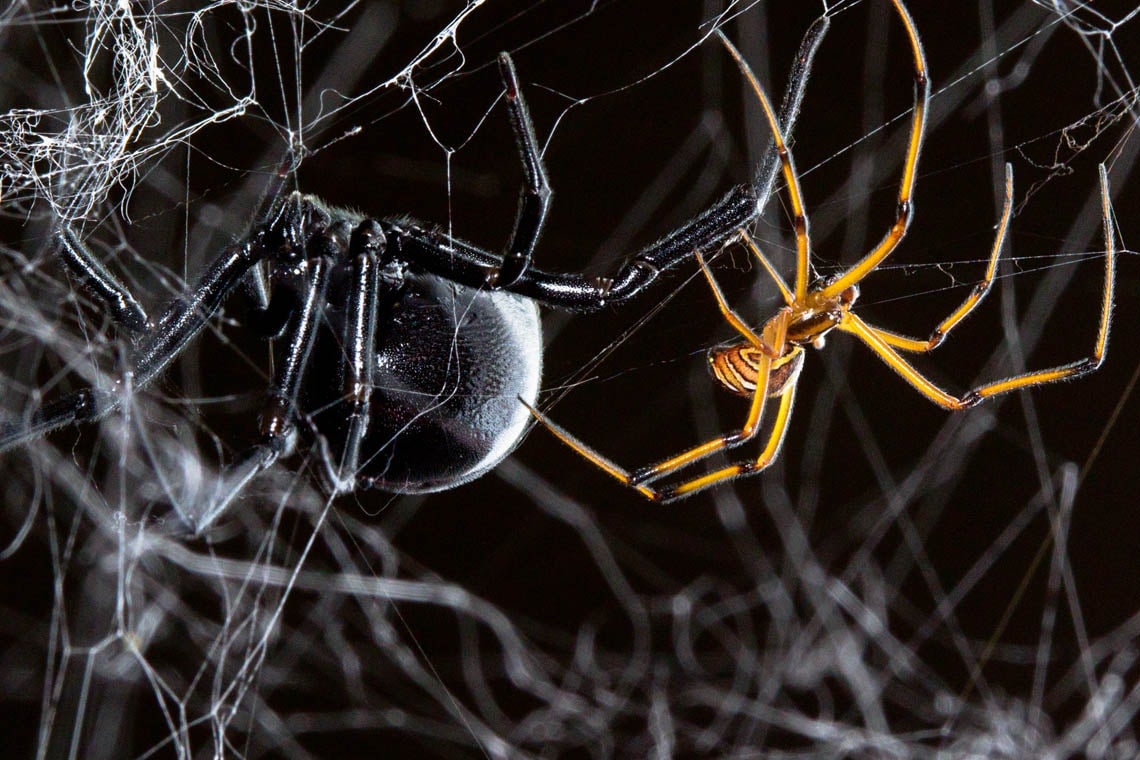 The life of a male black widow spider isn't easy.
Not only do they make perilously long journeys to find a mate – avoiding rival males along the way – but once they find a possible mate, there's a risk of being eaten alive.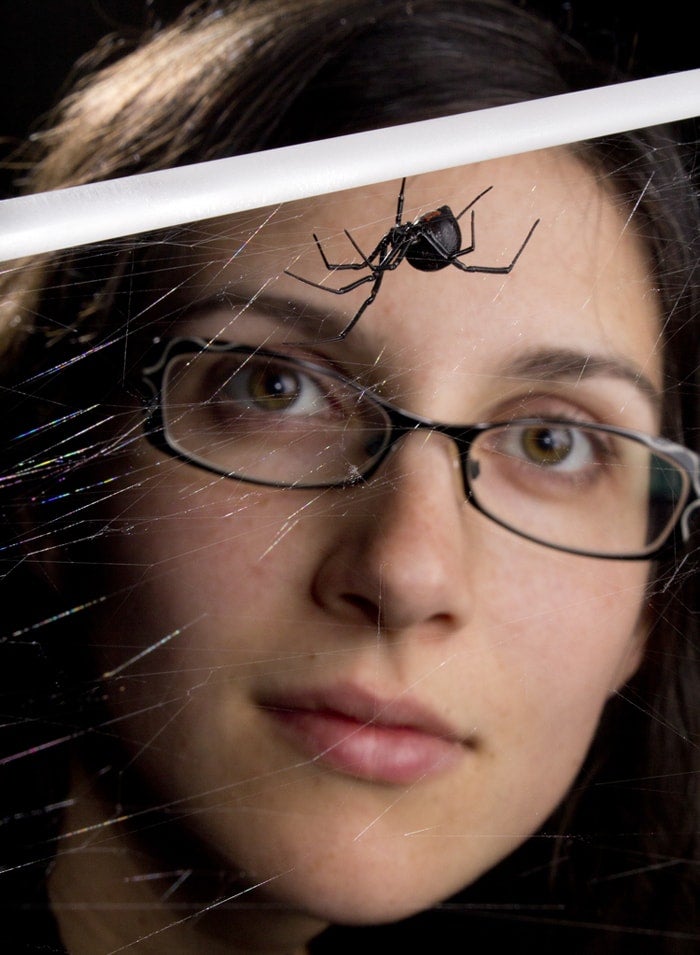 So how do male black widow spiders, without the aid of good sight or hearing, find their mates across great distances? It's a question that Catherine Scott, a PhD candidate in Professor Maydianne Andrade's lab at University of Toronto Scarborough, intends to answer.
"Competition among male black widows is extremely fierce," she says.
"One experiment we ran found that as many as 40 males arrive at a female's web in just one night. We want to find out how these spiders use chemical cues produced by their rivals to gain a competitive advantage in everything from the timing of their development to their ability to locate a potential mate."
Recent research in Andrade's lab found that some male black widow spiders can mate with immature females, which may allow them to mate more quickly and more often. But little is known about how males find these females, Scott notes.
"There is still so much to learn about these spiders, and fieldwork is crucial for making new discoveries while also supporting or challenging what we know from lab experiments," she says. 
In order to successfully complete her research, Scott needs to go back into the field and conduct experiments at the right time of the year. But that's not as simple as it sounds. 
"It's simply not safe to be alone in the field conducting research on black widow spiders at night because they're venomous," says Andrade.
One solution would be to hire an assistant. The research is being supported by a Natural Sciences and Engineering Research Council of Canada (NSERC) grant, Andrade says, but since the grant is late in its five-year cycle, there are limited ways to come up with new funds to pay for a research assistant. So she started a crowd-funding campaign and is looking to the public for support.
While the immediate goal of the research is to see how the male spiders use chemical cues to avoid or succeed in competing with rival males, the research could also have important practical applications. The findings could help in developing a pesticide-free way to control black widow spiders, an important outcome since their venom is neurotoxic to humans.
Those who contribute to the campaign, which has a $6,000 goal, can follow the project with regular updates and photos from the field, and will see how their contribution is making a difference in the research. The public has already responded strongly – the campaign reached more than 50 per cent of its target in a little more than a week.
"This is an exciting new way to get those interested in science to support and become engaged in our work," says Scott. 
UTSC