'Horror and sorrow': U of T reacts to attack on Christchurch mosque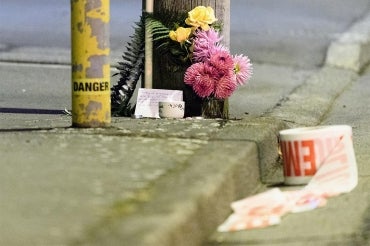 The University of Toronto is condemning the horrific attack on a mosque in Christchurch, New Zealand, where a man shot and killed 49 people and injured 48 more.
"The University of Toronto community has reacted with horror and sorrow on hearing of the terrorist atrocities committed against Muslims in Christchurch, New Zealand yesterday," U of T President Meric Gertler said on Friday.
While the mass shooting was intended to sow fear and division, President Gertler said, "we hope that ultimately those responsible will fail, utterly, in their vicious pursuit. And, through our individual and collective responses, we hope that our resolve to build a world of peace and unity will only be strengthened."
A suspect, described by New Zealand Prime Minister Jacinda Ardern as an "extremist, right-wing" terrorist, has been arrested and charged with murder.
"We stand in solidarity with Muslims around the world in their shock, grief and outrage in the wake of these despicable attacks," said President Gertler, offering his condolences to U of T's Muslim community, and in particular the Muslim Students' Association.
"I am proud of the contributions of the MSA, and the entire U of T community, in working to overcome division and hatred, and to foster harmony and mutual respect," he said. "Through their activities inside and outside the classroom, and through their daily interactions with others on our campuses, U of T students, faculty, staff and alumni demonstrate our profound opposition to Islamophobia and every form of discrimination and racism."
The Muslim Students' Association has also spoken out about the attack on Facebook.
"We are horrified and devastated by the tragic attacks against our Muslim brothers and sisters in New Zealand. Words cannot describe the pain we are feeling for you. You are in our prayers," the Facebook post reads.
The MSA encourages students who are in need of assistance to contact the Naseeha Youth Helpline (+1 866-627-3342) or the Muslim Chaplaincy at U of T.
Other campus resources for students, staff and faculty include:
St. George, Health & Wellness Centre

U of T Scarborough, Health & Wellness Centre

U of T Mississauga, Health & Counselling Centre

Community Safety Office

Campus Chaplains Association

Employee & Family Assistance Program
UTC